[heading text="Junk is no joke – hire us for the best junk disposal service and we'll clear it all away
" tag="h2″ align="left"]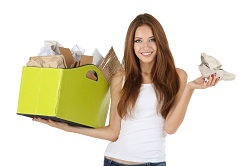 If you have any rubbish that you need disposing, let us help. Go Rubbish Go. has been running for almost a decade and we are confident that we can meet every single one of your needs when it comes to junk disposal London. There is no doubt about it, we are a professional company with an amazing team of experts that will not leave you waiting. They are all hard working, flexible, and dedicated. Even better, they never let their customers wait. Delays are a forbidden word in their book. So if you need junk collection London now, or in the near future, make sure we are your number one choice and we promise you, we will not let you down for a second. You can be sure that when you choose us for junk collection, you won't want to hire another company again. Our standards are so high and few companies meet the standards that we do. Therefore, we are certain that we can impress you and we'll make sure all that mess is moved as soon as possible so you do not have to put up with it for much longer. Nobody wants to stare at heaps of junk everywhere. Call us now on 020 8610 9182 for a free quote today!
For junk disposal, hire us right away. When you have junk lying about the house or office, you are taking up space. You probably do not have stacks of room as it is and that rubbish is only makes things worse by draining you of more space. The best thing you can do is hire us to move it for you. We can clear up every little bit and you won't see it again. Our junk removal service is indeed the best and you will no doubt be ever so impressed with our work. We never let our customers down because, quite honestly, we rely on our customers and we love our customers. For this reason, we do everything we can within our rights to ensure each and every client that enters our door is left feeling impressed and thoroughly happy with our service. If you are not, we beg you to make us aware of it. Call 020 8610 9182 now and if you have any questions, we will be more than happy to help you with absolutely anything you need. Just get in touch today! We'll provide you with the most professional junk removal service.
Go Rubbish Go. always meets your every need. So if you have any special needs or requirements, as long as you make us aware of them, we'll be happy to help! And we can make sure you get everything you need. Sometimes, you just don't have the time to start getting rid of rubbish what with everything else going on in your life. Sometimes, there is just way too much to do and very little time left to devote to the things you really want to do. If you need professional help, hire us today for London junk clearance and you will be over the moon with our service. That's largely down to our fantastic junk clearance team. Every individual in the team is so efficient and devoted to their task. They carry out each project with care and thorough hard work. If you would like to book now, please call us today on 020 8610 9182 and you will also receive, as a bonus, a completely free junk disposal quote! What are you waiting for!?