House Clearance Bromley Common BR2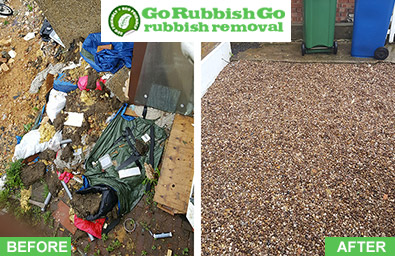 Are you overwhelmed by mess?
Are you seeking a means of clearing the clutter and junk in your home in Bromley Common? Exhausted by clutter and junk? If you find yourself constantly surrounded by useless old toys, clothes that don't fit, or furniture that is broken and uncomfortable, it is time for a change! A cluttered house is detrimental to mental health and general hygiene, so getting the mess gone is advisable. Our BR2 house clearance service can provide the means to get the task done quickly and painlessly, without making you stressed out about organising pick-up or paying fees to dump the junk! Hire Go Rubbish Go by dialling 020 8610 9182 and you are guaranteed to be impressed with our cheap house clearance in Bromley Common!
Hire Cheap House Clearance Services in Bromley Common
When you are faced with the dilemma of clearing all of the stuff that has accumulated in your home over decades, it can feel more than a little insurmountable. We understand this, which is why we strive to take one point of concern out of the equation of hauling junk away – the price. Storing all that useless clutter is costing you valuable room in your home, but getting rid of it does not have to break the bank. We keep our house clearance prices reasonable and competitive to make sure that BR2 homeowners can feel confident calling us to clear out their homes. We do not leave you broke after the house clearance in Bromley Common, so you can enjoy your new open accommodation, and buy decorative items that you love and will cherish for years to come.
Hire Our Top-notch Bromley Common House Clearance Company BR2
Our reasonable prices are not the only thing that makes us one of the top Bromley Common house clearance companies. We also strive to provide flawless customer service with our experienced and professional staff. At Go Rubbish Go we understand that it can be hard to part with years' worth of accumulated items, and our BR2 house clearance team are patient and understanding with customers who are partial to certain items and ready to get rid of others. We take our lead from the customers who hire us to clear their home of rubbish, and are not pushy or judgmental about what items go and which stay.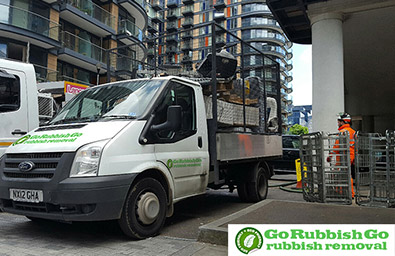 Book Our Same Day House Clearance Service in BR2
On top of our superb customer service and affordable pricing scheme, we are also incredibly timely and prompt. When you book us in to haul you rubbish, we come on time, and work quickly. You can get your house cleared out by the end of the day and enjoy your evening in a home that is clutter-free and roomy! What could be better than engaging with friendly BR2 house clearance professionals at a price you can afford, to get your home back? Give us a call on 020 8610 9182 to see what our Bromley Common house clearance team can do for your abode!
List of services we provide in Bromley Common, BR2:
Household Rubbish Clearance Bromley Common, BR2
Commercial Rubbish Disposal Bromley Common, BR2
Garage Clearance Bromley Common, BR2
Garden Rubbish Removal Bromley Common, BR2
Electronic Waste Collection Bromley Common, BR2
Building Waste Removal Bromley Common, BR2
We Will Make Your House Clearance Job in Bromley Common a Stress-Free Experience
We understand that clearing clutter from your home can be overwhelming. This is why we strive to make the house clearance in Bromley Common as painless as possible. We want to leave you with a home that makes you smile, and generations of loyal customers state that we do exactly that. We have helped thousands of people in BR3 for the last 10 years. From general household rubbish to heavy and bulky appliances and furniture, we can handle it all. Forget about the stress or high BR2 house clearance costs – book now and you will get a top quality service at a budget-friendly price! Call us today and see how we can help you out!
Do Our House Clearance Team Work in an Environmentally-friendly Way?
YES! For us, house clearance in Bromley Common is more than just a job – it is a duty for our community. We believe in being careful not only with the clients that come to us, but with the environment as well – and we acknowledge it as our home, the home we all share. For this very reason, we will never dispose of ANY KIND of junk in areas that might harm the environment in any kind of way. We will make sure to take your waste in areas that are especially created for this, to recycle when this is possible and to do everything in our means to protect Mother Nature. You can rest assured that will provide you with the safest BR2 house clearance services. Book now on 020 8610 9182 and go green with us!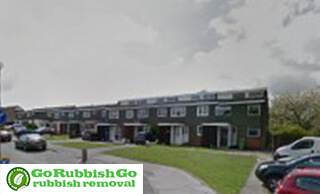 Enjoy the Charming Bromley Common
Situated in the London Borough of Bromley, Bromley Common is defined as the area around Bromley Common Road in the southernmost part of Bromley, between Hastings Road and Masons Hill. A few other suburbs such as Orpington and Petts Wood border the area. There are many interesting shops, restaurants and charity shops along Chatterton Road, and Chatterton Arms is a popular pub here. This part of Bexley Common, Chatterton Village, has been granted village status and has a peculiar vintage charm. Whitehall Recreation Ground can be found nearby and has recently been improved with a play area, a pond, a picnic area and various plants and seating. In the last few years, the district has been gaining popularity with young working professionals.