House Clearance Barking IG11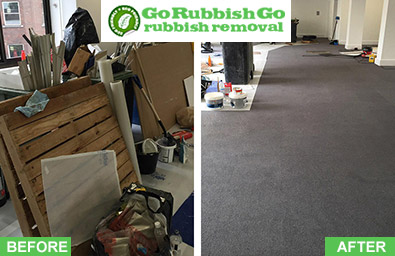 In years gone by the idea of a professional house clearance service in Barking would have been considered a bit bonkers – who would need such a service?
But in this day and age, with so many pressures on our time, finding time to clear away the unwanted junk that accumulates in our homes is becoming harder than ever, and more and more IG11 residents are coming to us for help with house clear-outs. They know that getting our help is the quickest way to do a IG11 house clearance Barking and they are quite simply sick of waiting for the mess to be dealt with, so they called on 020 8610 9182 and did something about it. Isn't it time you did too?
Hire Cheap House Clearance Service In Barking
Save money today by booking our affordable Barking, IG11 house clearance services on 020 8610 9182. If you are thinking about or looking to book a reliable and affordable house clearance Barking then Go Rubbish Go are here for you. Not only do we provide outstanding clearance services throughout IG11, but we also offer the very best value services in Barking. So don't just go with any old service, come to us and get the best for the best price! We guarantee you won't find cheaper elsewhere, and if you do we'll beat it. Great service is the thing we're most proud of, but we won't lie, we're also pretty proud of the amazing house clearance prices we offer, so come and talk to us to find out more.
Breathe Easy With Our Easy Approach To House Clearance In Barking, IG11
It's amazing how difficult we make our lives sometimes. Often instead of taking the easy route we make things more complicated for ourselves, when they simply don't need to be. This is often the case when it comes to house clearances. Instead of hiring a professional team to come and help, people try and do it all themselves, leading to stress, frustration and in some extreme cases, injury. But we're here to tell you it doesn't need to be that way. With our expert team on hand, you can say good bye to your junk without any stress or injury. Book your Barking house clearance IG11 today and you'll wonder why you didn't book ages ago.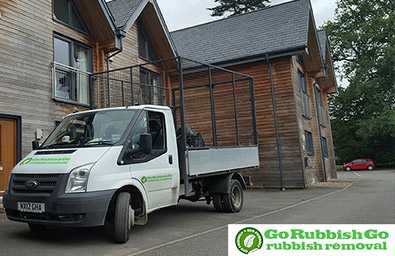 Our House Clearance Team In Barking IG11 Will Go The Extra Mile To Please You
We know it sounds conceited and some people will forcefully disagree, but we believe we are the best house clearance Barking, IG11, and we'll tell you why: our people. Our house clearance experts in Barking are not only some of the most knowledgeable and experienced individuals working in the trade, but they are also the most friendly, and every single one of them will willingly go above and beyond for our customers. Our IG11 house clearance team prioritise customer service above all else, so whenever they can help, in any way, they will. If you'd like to experience the joy of working with our team, get in touch on 020 8610 9182 and book today.
List of services we provide in Barking, IG11:
Household Rubbish Clearance Barking, IG11
Commercial Rubbish Disposal Barking, IG11
Garage Clearance Barking, IG11
Garden Rubbish Removal Barking, IG11
Electronic Waste Collection Barking, IG11
Building Waste Removal Barking, IG11
Get House Clearance Services Today In Barking
Don't wait around for your household junk to be collected! Come to us at Go Rubbish Go and book your appointment by calling 020 8610 9182 and we could be there within the next few hours to complete your house clearance IG11. We are one of the few house clearance companies in Barking to offer same day and next day service, and we do this because we appreciate that sometimes you've just had enough, and you simply can't bear to wait for your clearance any longer. If this sounds familiar, then don't wait, let us come and help you today! It could be the best call you make all day.
Enjoy The Wonder Of A Rubbish-Free Home In Barking With Our House Clearance Service
Unless you've experienced the change it's hard to understand what a positive impact having a clutter-free home can make to your mind and body. Just having that extra space to move around in, and extra light in your home can have an amazing effect on mood and wellbeing, not to mention overall health thanks to a reduction in dust. And all of this can be achieved without you having to lift a finger. With our house clearance service in IG11 you can enjoy the wonder of a rubbish-free home without the stress of trying to deal with it yourself. Our consultants are here to support you every step of the way, so book your Barking house clearance today and save big!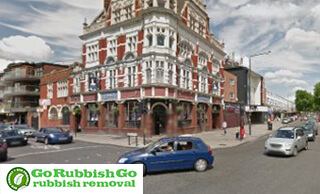 Barking Welcomes You
Located in the London Borough of Barking and Dagenham, Barking is located in the east of the city towards the Essex border. With a number of popular local attractions Barking proves to be a frequent visitors spot, as well as an area well designed for commuters. Some of the key attractions include Barking Abbey, Dagenham Dock, the River Thames, and the now-defunct Barking Power Station. The area is well-served by public transport with stations on the Docklands Light Railway, its own tube stop and rail station, as well as extensive bus networks connecting it with the city centre and the Essex localities. There's also a long history of sport connected with the area, from Barking F.C to local cricket teams, there's an activity for everyone.