House Clearance Eltham SE9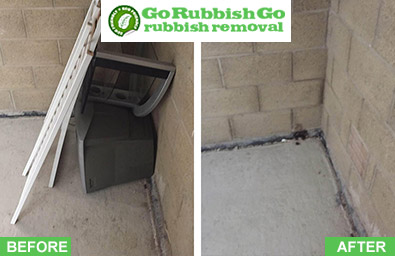 If you're after a professional house clearance service for your property in Eltham, we at Go Rubbish Go, are the professionals to call.
With years of experience operating in the SE9 district, we've built up a strong rapport with the locals – locals who know they can count on us to make their houses rubbish-free. Eltham, SE9 house clearance can be rather tricky – time-consuming and not to mention tedious – if you're having a major clear-out and only have the one pair of hands. Get us involved and you won't have to stress or strain yourself any longer. Contact us on 020 8610 9182 for a free quote and let us come to your aid.
Hire Cheap House Clearance Services In Eltham
We understand that based on past experiences, you may be sceptical when it comes to cheap SE9 house clearance Eltham. Many companies in SE9 draw customers in with the promise of house clearance that's cheap as chips; they often are, but something else is usually lacking – the quality of service. At Go Rubbish Go, we also provide cheap services when it comes to clearances in Eltham, but we don't feel the need to compromise on the standard of service. You'll see what we mean when you book with us. Call us on 020 8610 9182 and ask for a free quote for your job in SE12.
Why Are Our SE9 House Clearance Services The Best In Eltham?
We're recognised as one of the best companies when it comes to house clearance in Eltham, SE9 simply because we know what our clients and potential clients in SE9 are after. It's this – our customer-orientated approach – that has meant we've gained many accolades during our time in operation in SE12. Everything we do – every service we provide – is geared around you, our customers, so you can get your clearance needs sorted in a manner that suits your requirements. To get a taste of the best possible house clearance service in SE9 area, call us on 020 8610 9182 and book our team for your needs.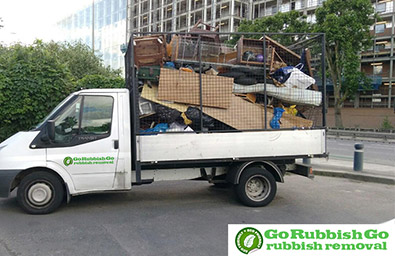 Eltham Same-Day House Clearance Services SE9
When you're after house clearance for your property in Eltham, you don't want to be waiting around for days on end before you finally have your household junk taken care of. We don't want you to have to put up with your rubbish for a moment longer than you want or need to. That's why if you want a same-day service, you'll be able to get a same-day house clearance SE9 service when you book with us. Having your rubbish cleared by the end of the day can be a wonderful thing – it will allow you time to start utilizing your newfound space. Call us on 020 8610 9182, get us on board and book a same-day service for your needs in SE9 today.
List of services we provide in Eltham, SE9:
Household Rubbish Clearance Eltham, SE9
Commercial Rubbish Disposal Eltham, SE9
Garage Clearance Eltham, SE9
Garden Rubbish Removal Eltham, SE9
Electronic Waste Collection Eltham, SE9
Building Waste Removal Eltham, SE9
Simple, Yet Professional House Clearance Services In SE9
Everything we do in relation to our Eltham house clearance services is geared around your needs – making the process of SE9 house clearance as simple – and as cost-effective – as possible for you and everybody involved. If you're planning a large clearance task and are preparing to chuck out a load of junk, it can be rather tricky to know what to do, how to dispose of it, where to take it, etc. We'll handle all of this for you. We're experts when it comes to taking care of clear-outs in Eltham, so let us simplify your job today.
Items We Can Remove During A House Clearance Service In Eltham
When people hire us for Eltham house clearance SE9 jobs they need taking care of, they come to us with a range of different wants and needs; that's ok because we always do our utmost to try and accommodate them all. You may have a load of junk, large items of furniture, a mixture of different types of waste – it doesn't matter because we can handle anything and everything when it comes to house clearance Eltham. Call us and you'll get your needs sorted – it's as simple as that.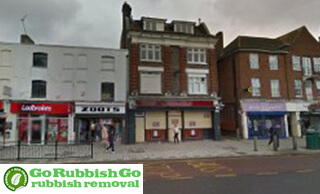 Experience Everything In Eltham
Eltham is a district within the Royal Borough of Greenwich situated in South East London. With it being in the royal borough, you'd expect it to have plenty of points of interest, and it certainly doesn't disappoint on that front. The Bob Hope Theatre is a focal point of the district, as is the Eltham Sunday Market which is held outside the grand 18th Century houses. There are also some iconic buildings and places of worship, such as St. Johns CofE church and Christ Church and Priory. In terms of transport, Eltham's served by two rail lines, providing services into Central London.