Garden Clearance London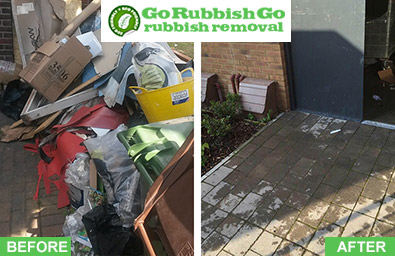 Let Us Give Your Garden A Makeover With Our Garden Clearance Service
Have you been working in the garden and now you have bags of garden waste all over the place? Use our London garden clearance service, we can remove all those bags of waste from you. Go Rubbish Go. is confident that we can provide you with everything you need for a first class garden clearance in London. So if you have any rubbish or waste lying in your garden, we can come over anytime you need us to and we will clear it all away for you.
Hire Cheap Garden Clearance Services in London
Why don't you get in touch with us now and we will help you in any way we can. All you need to do is call us now on 020 8610 9182. We'll be right there to help you whenever you need us. Get in touch now and let us clear out your garden for you. We'll have your garden looking better than ever once we have cleared it for you. Don't keep putting up with an untidy garden. By hiring us for garden clearance London, you can save space and replace your rubbish with new garden materials and decorations. Make your garden in London a beautiful place and allow us to get rid of all that waste for you. It won't cost you a fortune, despite what you may believe.
We are the Solution of All Your London Garden Clearance Problems
Need garden clearance? We are the ideal London company for you. If you are looking for a reasonably priced, easy and stress-free service, we recommend choosing no company but us and we can assure you that our company will be the best for you to use. We offer an excellent London garden clearance service. So if you have any rubbish that needs clearing away and you do not have time to do it yourself, then you can book with us and we can come over, anytime at any place, and take care of it for you.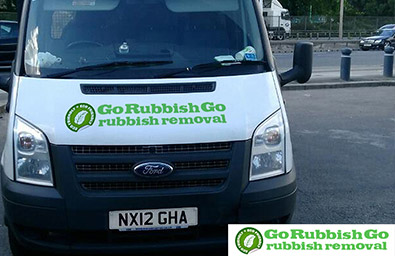 Let the Professionals Take Care of Your Garden Clearance in London
We boast a team of experts committed to providing you with quality garden clearance London services. If you seek quality garden clearance, you can rely on us to provide you with it for a brilliant price. You see, believe it or not, we actually do understand the concerns you have about hiring a professional company. The biggest concern is the cost. Because most of us are restricted to a tight budget, you don't want to fork out on an expensive service. Here at our company, our prices for garden clearance in London are more than reasonable! Call 020 8610 9182 for a free quote.
You Won't Find Better Garden Clearance London Services than Ours
Whether you have been digging up the garden, doing renovations or whatever, you are most likely left with loads of waste. And waste needs to be moved the right way. We can assure you that when you use our garden clearance London service, we remove all your garden waste in the proper, legal way. Don't worry. We've been dealing with garden clearance in London for a very long indeed now.
Make Your Life Easier by Hiring the Most Incredible Garden Clearance Company in London
We work with customers every single day. So, Go Rubbish Go. knows how to handle your garden clearance and we deal with all kinds of situations on a regular basis. You don't have to have any worries or concerns when you hire us because we are always up to scratch. Why don't you give us a call and we'll see how we can help you? Just phone us now on 020 8610 9182 and we would happily help you. Plus, you'll receive an additional free quote! What are you waiting for!? Hire us now!