Basement Junk Clearance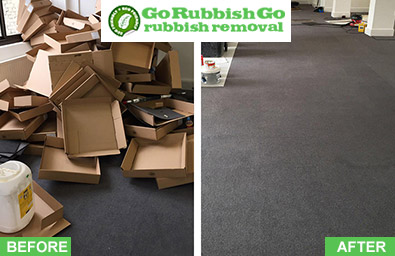 You will definitely have a hard time finding better London basement junk clearance services than ours.
Go Rubbish Go. offers the best around. Basically, if your basement is full of rubbish that needs dumping for good, hire us now for top basement junk clearance London right now and we guarantee you high quality services at low prices. Maybe you have just finally got round to having a basement clear out and now you have loads of mess on your hands that need to be gotten rid of. If this happens to be the case with you, we can sort it out for you and take it off your hands whenever you need us to.
Hire Cheap Basement Junk Clearance Services in London
We understand that you probably do not have adequate spare time in your schedule to take care of it yourself. If this is correct, you have nothing to lose by booking with us for basement junk clearance in London. We can clear any rubbish you have and leave you with more space. There are so many benefits to using our basement junk collection service, so try calling us today on 020 8610 9182, feel free to ask as many questions as you like, and let us help you today!
We Can Deal with Basement Junk Clearance in London at Any Time
Need basement junk clearance in London? We have it covered. So if you have just cleared out your basement and now you are left with just bags and bags of rubbish, it is time to hire professionals to clear it away for you and we can think of no better company around for the job than ourselves. We boast a fine team of dedicated workers who are flexible, hard working, efficient and above all, incredibly friendly and helpful. You will certainly find working with them a complete pleasure. They are all so polite and friendly. Plus, they will not leave you waiting.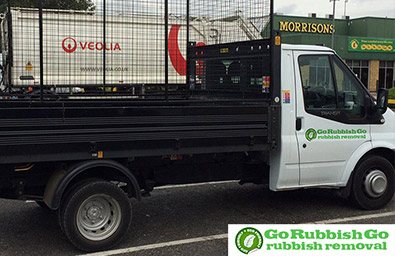 There is No Need to Search for London Basement Junk Clearance Experts, Call Us!
Here at our company, we never delay our customers. We are always right on time. We would feel like we have failed if we left you waiting for us. You see, we understand the frustrations of delays. We know how annoying it is which is why we refuse to do it. Call us now to book a London basement junk clearance date on 020 8610 9182. Let us know when you will need us, where you are, and what exactly you need clearing, and we can provide you with a free quote straight over the telephone so you can know what you will expect to pay. If you are happy with the price, you can book there and then.
Basement Junk Clearance in London Is What We Do Effortlessly!
Choose Go Rubbish Go. if you are seeking high quality, affordable, and stress-free basement junk clearance London services. In less than a day, we can clear as much rubbish from your basement as you have. Our basement junk removal service is gaining so much popularity at the minute because for many people, what with work and family life, there is little time left to handle jobs as such. These chores can be handled by us, and we know exactly how to do them so that it doesn't take much time at all.
Hire Our Basement Junk Clearance London with One Easy Call
All you need to do is get in contact with us now on 020 8610 9182 and we can get started. So what are you waiting for? If you leave us to clear out your basement, you will have so much space. The rubbish, after all, is only taking up room. Make room by hiring us now for basement junk clearance.