White Goods Recycling London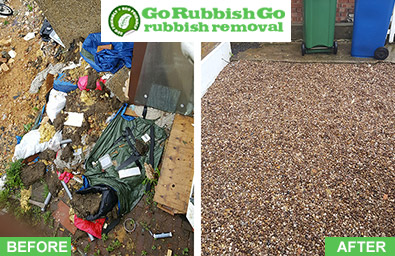 Are your white goods getting old now and are you keen on replacing them with new ones?
If you have an old fridge, freezer, washing machine, cooker, or dishwasher – the white goods – hire Go Rubbish Go. for white goods recycling London. Trust us, it is much easier and less time consuming that trying to attempt it yourself. The problem with doing it yourself is that it is a long procedure when you have to get rid of all that stuff and indeed costly. Whereas, although you might think we are going to cost you a fortune because we are a professional London white goods recycling company, using us is far less costly.
Hire Cheap White Goods Recycling Services in London
We offer affordable white goods recycling in London. We will make sure that any of your goods are recycled so that they do not get wasted. It would be a real shame and a real drain on the environment to just throw them away. Most unwanted things can be recycled and put to good use without waste. We can take care of it all without you having to lift a finger. Call 020 8610 9182 now and book a date for white goods recycling. We promise you high quality services at all times all over London!
Trust Our White Goods Recycling Company in London and You Won't Go Wrong
In need of white goods recycling in London? Choose us now and we won't let you down. For many years, we have been providing clients in London with first class services and we are here to provide you with the same. If you have just cleared out and you have loads of unwanted white goods around you, hire us to move them for you. With our white goods collection London service, we can make space for you in your home so you no longer have to put up with mess around you.  Just call us today on 020 8610 9182 and let us provide you with our brilliant white goods collection service.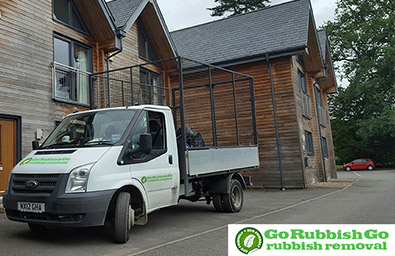 Hire Our White Goods Recycling Services and You'll See We're the Best in London
You will not regret hiring us – we are the best white goods recycling team around. We have a team of experts who will help you every step of the way and they will be so helpful to you. They don't leave you waiting, either. We know the frustrations of delays and we'd like you to know that we are not going to delay you. We work fast and efficiently and we never let our customers down. So call us now if you would be interested in using our white goods recycling in London.
Let Your White Goods Recycling on Our Company in London
Go Rubbish Go. help you with London white goods recycling. Instead of throwing them away, we will put them to good use for you. This is the more eco friendly alternative. So you can be a green consumer if you book with us now for white goods recycling London services. It can be your fridge, your freezer, your dishwasher, your oven or your washing machine. We can come and collect anything you no longer need and take it away forever.
White Goods Recycling at the Best Prices in London
If you want to get rid of your old white goods and buy new ones, don't just chuck them away. Be environmentally friendly and hire us to recycle them for you. Just call our experts in London now on 020 8610 9182. We will not only answer any questions you have and provide you with a full list of services, we'll also provide you with a free quote once you tell us briefly what you need. We do all we can to please our customers. You can count on us 100%. Don't wait around. Let us help you. We can get rid of your white goods in no time and recycle them for you. You can trust us completely for high quality London white goods recycling services at all times.