Decluttering London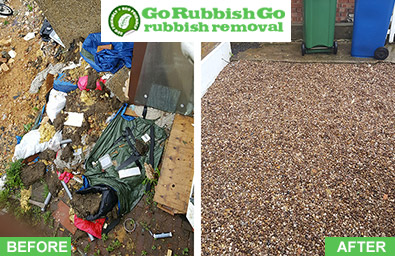 Desperate for a clutter-free home? Decide on our London decluttering service and see instant results!
When you arrive home from work every evening, the last thing you want to look at and come home to is a cluttered, messy home. You want to return home to a clean and tidy home. You want to be able to find your keys and your other items without having to sift through piles of mess. Luckily for you, there is a way you can come home to a clutter free home: by using our London decluttering service. A home can get very cluttered over time if it is not cleaned and tidied regularly.
Hire Cheap Decluttering Services in London
Go Rubbish Go. understands that, for many people, there is not enough time and energy left over for house cleaning. If you would like to use a decluttering London service, we think you should choose us. We offer excellent quality services at affordable prices and you will be working with a helpful, hard working and friendly team. 020 8610 9182 is the number to call if you are keen on a decluttering in London. You won't find much better than us. We are all dedicated, hard working, efficient, friendly and flexible workers.
Why We are The Leading London Decluttering Company?
Is your house dying to be decluttered? If so, we think we can help you. We offer a superb London decluttering service, which means you will never have to deal with clutter in your home again. When you come in from a stressful day at work, or if you have been spending the day looking after your family, it can seem so unappealing to start getting the duster out and start cleaning and clearing.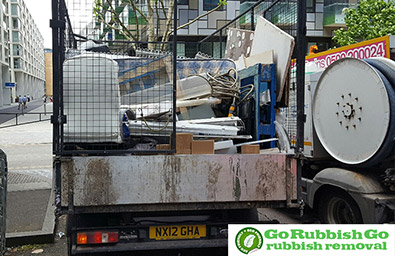 If You Want Your Home Cleared Quickly and Efficiently, Book our Decluttering London Services Now
Cleaning is a time consuming and energy draining task. If you don't have the time or energy, you should definitely consider hiring us now for a professional London decluttering service. In little time, we can transform your home and have it looking unrecognisable. You will not believe your eyes when you have seen what we have done. So book now for a first class house clearance service on 020 8610 9182. A member of staff will gladly answer your questions and provide you with anything you need. Just call now and let us get started on clearing our your home. The results are always amazing and clients are always left overwhelmed by the look of their seemingly brand new home. Just give us a chance and you will see real results.
Get First-class London Decluttering Services at Competitive Price Today
A home full of mess and clutter is not a nice home to come back to. We would love to transform your home for you with our decluttering London service and we promise you nothing but the best results. Our team will clear out your home and have it looking absolutely clutter-free. Then you will easily be able to find your keys and anything else you are always losing because you can find them among the mess. If a home isn't regularly cleaned and cleared, you will see the results clearly.
Our Professional Decluttering Company Has Many Years of Experience throughout London
If you simply don't have time to keep cleaning your home and getting rid of mess, why not invest in a solid company like ourselves and we can declutter your home any time you need us to. We offer inexpensive London decluttering services and we'll make sure that we declutter your home so it looks so clean and refreshed. Until you see the results, you honestly would not believe how beneficial it is to use our clearance services. Call Go Rubbish Go. on 020 8610 9182 now and we'll show you a clean and cheerful home so you no longer have to keep putting up with a messy, untamed home.