Garden Waste Removal London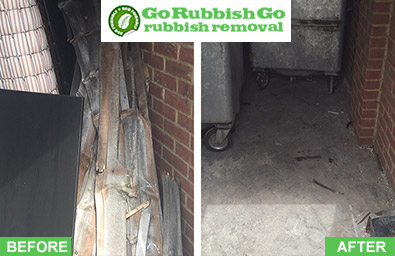 All Your Garden Waste Can Be Moved In an Instant If You Hire Us
Is there piles of waste at the bottom of your garden? Are you not keen on clearing it away yourself? Or maybe you have too much to move. No matter what your situation, if you need a garden waste removal London service, we can't recommend Go Rubbish Go. enough. Our services are all indeed great and you will notice that our prices aren't bad either. So if you need expert help and advice on London garden waste removal, come to us and we will happily help you and offer you anything you need related to removals.
Hire Cheap Garden Waste Removal Services in London
Just call us on 020 8610 9182 today and we can offer you advice, support, and even more, a free quote right over the telephone! Just call now and we will help you in any way you need us to. If you are itching to find a cost effective garden waste removal in London, we are the company for you. Our garden waste removal experts work hard to provide perfect results and even better, we keep our prices as low as we possibly can in order to meet all of your needs and requirements. Just phone us up today and we'll solve all your problems.
Our Professional Garden Waste Removal Services in London will Blow You Away
If you seek garden waste removal, then hire us today and we promise you nothing less than the best! You are guaranteed to receive high quality services in London when you hire us. Our garden waste removal London service is indeed fine and you will definitely be impressed! Sometimes, you just do not have the time to do it yourself. It makes more sense to hire a professional company than it does to try and do it yourself. Plus, it is not one of the most glamorous jobs to do.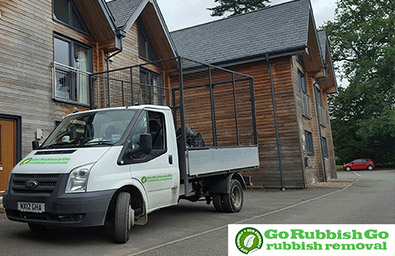 It will be a Breeze for Us to Take care of Your Garden Waste Removal London
When you book with us, we will send over a team of experts who will sort it all out for you and they will make an excellent job if it. You are bound to be impressed with the results. So get in touch now and we'll see how we can help you today with London garden waste removal. Just contact 020 8610 9182 now and we will be more than pleased to help you. Why not book a date now and we can start as soon as possible!? You don't want to stare at a heap of rubbish at the end of your garden from your house window. It's far better to have it got rid of. With our superb garden waste removal in London, you won't have to lift a finger or get green fingered.
Get the Number One Garden Waste Removal London Services
Choose Go Rubbish Go. and no other if you are after first class garden waste removal. You will get more than what you pay for here at our London company and we can assure you that our experts will work hard, fast and within next to no time, there won't be a scrap of waste at the bottom of your garden. You can look forward to seeing a clean and cheerful garden again, free of dirt and rubbish.
We are Known for Working Miracles on London Garden Waste Removal
Hire us now for London garden waste removal and be prepared to be over the moon with our service and our prices too! Nobody wants to spend a fortune on any removal service, so if you want high quality garden waste clearance services at top prices that are not going to leave you with an empty bank balance, please get in touch with us now on 020 8610 9182 and we can offer you a quote over the phone – completely cost free. You won't have to pay a thing. So get in contact with our office straight away to book now.