Skip Permit London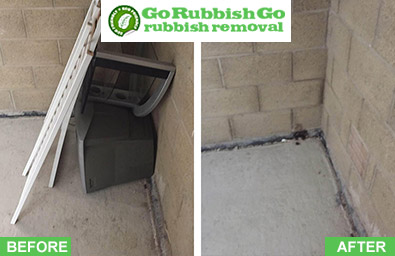 Have you recently had a house clear out?
Have you had big renovation works that have left you with loads of rubbish? If so, we recommend using our skip permit London service. With our skip hire, you can have all the rubbish you need removing from your premises and taken, legitimately, to a proper waste land are. We take care of the skip permit London for you, so you don't have to worry about trying to get hold of one for yourself. Normally, it can tend to be a long and tedious process.
Get Skip Permit in London
Whereas, if you hire us, because we will get hold of the skip permit London for you, it means you won't have to worry about a thing and together, so much time will be saved. Go Rubbish Go. can simply take your rubbish away and get rid of it for good. No problem at all. To get hold of a permit and all the rest can be quite a stressful and long winded task. Why don't you get in touch with our expert in London today on 020 8610 9182 and we will do all we can to ensure you receive a smooth and successful service in London.
Take the Most Affordable Skip Permit in London
If a skip is placed on a public road, it required by law for you to obtain a skip permit in London. If you don't get a permit, the skip will be taken away from you. And it is also likely that you will get a fine too. The council issues permits for you. However, you might not have the time to go through all the procedures it takes to sort it all out and obtain one. That is why we are so useful to hire for London skip permit. We can take care of it all for you. So when we arrive with our skip to get rid of any waste you have, we also will have the permit on us so nothing is illegal.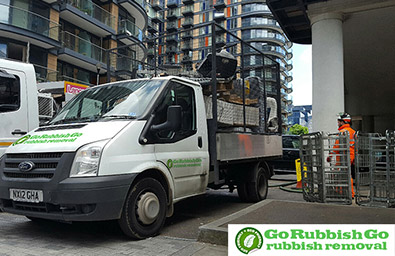 Leave the Worries on Us, We Can Give You the London Skip Permit You Need
Our London waste clearance service is indeed one of the best you will find. It is also one of the most affordable services in the area. Why don't you call us on 020 8610 9182 today and we'd be happy to discuss more about our skip permit London. We'll even offer you a free quote too! There is nothing better than having a professional rubbish removal company to rely on for everything you need. You won't have to worry about another thing. You can just relax and let us, the London experts, take care of it all for you.
You Need Skip Permit in London? Call the Professionals!
If you are searching for skip permit London, we suggest choosing no other company but Go Rubbish Go.. We are a long running and of course long lasting company with a successful background. We are confident that we can meet your every need if you book with us now. Do not hesitate for a second to get in touch with us if you would like free help and a free London skip permit quote! The number to call is 020 8610 9182 and book our company in London.
Our Experts in London Can Solve Your Skip Permit Problem!
We know you won't look back once you have seen what we can do. You can hire us on a regular basis if you need skip permit in London for a long period of time and for commercial purposes. What is most important is that you, at least, think about getting our London skip permit. You never know, you might just fall deeply in love with us, just as each and every other client that came to us did.