Waste Removal London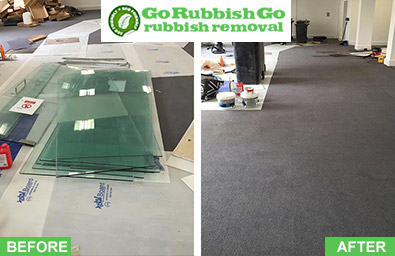 It does not matter what waste you need clearing, we are right here and more than ready to do it!
We are not afraid to get our hands dirty. We can stick in straight away and we will get it done in no time! Go Rubbish Go. carried out London waste removal on a daily basis. So we more than know what we are doing. You can count on us completely for first class waste removal, so why don't you contact us right away to find out more? There are plenty of benefits to hiring a professional company to help with waste clearance London.
Hire Cheap Waste Removal Services in London
Why don't you at least give us a chance to show you just how great we are and we promise you, it will be a wise decision. Nobody wants to spend hours grafting away at clearing waste. With us, we have experts who can do all that for you. Just call 020 8610 9182 today to book. With our London waste removal service, you can clear up space, no longer have to look at dirt and rubbish, and enjoy the freedom of a rubbish free home or commercial property. The list of advantages goes on and on.
Want Cost-effective Waste Removal in London? You Have Come to the Perfect Place!
The experts that work here will impress you with their profound skills. They all work hard and with true dedication, so you won't have to worry at all about their competence. They are brilliant! Like it or not, your rubbish needs to be disposed. Unless you have time in abundance, as well as skill and patience, we believe there is no better option than hiring London waste removal professionals for help. With our help, we can sort out your waste removal in London and we'll leave you with no dirt, rubbish or any mess at all behind. You know it is the best decision.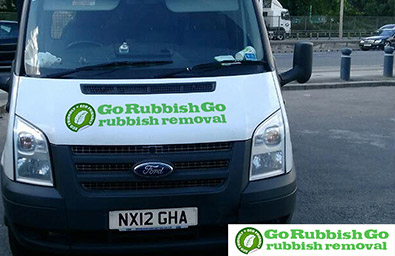 For Successful Waste Removal in London, Hire Our Company!
Our London waste removal service makes your life so much easier so why don't you just give it a go and see what you think of it? You never know, you might just be ever so impressed with us? If you would like further details and information on our waste removal London services, please get in touch with us now on 020 8610 9182 and a member of staff will gladly assist you with whatever you need. Plus, you will gain a quote over the phone – 100% free of charge. You get so much for your money when you hire us so give us a try now and let us know what you think. You might just be impressed by our company in London!
We Guarantee to Give You the Most Effective Waste Removal in London!
Go Rubbish Go. has a reputation as being one of the best companies around for first class London waste removal. That means, if you need your rubbish shifting, there is no better company around to do it than us. For a number of reasons, hiring our London experts is the best decision you can make. We will not only make your life easier because we will be clearing your waste away for you, but we will also save you absolutely tons of time.
Waste Removal in London Can Be Cheap, Just Find Our Company!
You see, because we deal with London waste removal on a regular basis, we can do it extra fast so we really do not take up much of your time at all. You, on the other hand, might take quite a while and if you have other things to be getting on with, sorting out waste removal isn't exactly going to be your first priority. Then it will get left and nothing will be done about it. Call 020 8610 9182 today and let us get it sorted out right away. Don't keep leaving it till another day.