House Clearance Cowley UB8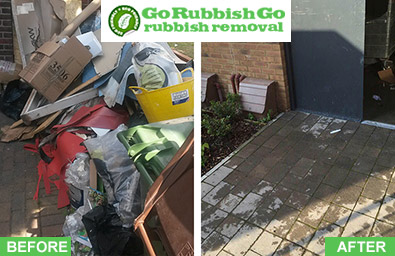 Are the items you no longer have a need for accumulating around your Cowley house?
Are you running out of precious space for new possessions? Do you need a Cowley house clearance but you can't find the time to sort it out yourself? Go Rubbish Go are the perfect solution for your UB8 property! With a well trained professional team at your disposal, we can offer a range of services to best suit your needs at a convenient time for you. Get the help you need now and call 020 8610 9182 to find out more and to book your UB8 house clearance with us!
Hire Cheap House Clearance Services in Cowley
When considering any professional help, pricing is always something that is a major factor on the decision between doing it yourself and getting some aid. However, hiring a Cowley house clearance UB8 needn't be a blow to your bank account. With a wide range of offers and discounts available to you, you too can have a professional service without the expense concern! Our team are here, ready and waiting to find you the best deal for any given situation. Have a look at our house clearance Cowley, UB8 to see what we can offer you to help you get your home to the state you really want it.
Why We Are The Best Cowley House Clearance Company?
Go Rubbish Go provide top quality house clearance services in the UB8 area. All of our staff are handpicked and come with years of experience and top quality training. Choosing us is choosing great customer service, efficient house clearance Cowley, and the easiest transition between cluttered halls and the vast space that your house requires and deserves. Our team will dispose of anything you desire so you can leave knowing the proper way to dispose of it to us, with eco-friendly disposal always a priority! Our trustworthy team will leave you feeling free again by taking the burden of clearing your home entirely for you. No worrying about the heavy lifting or skip and van hire!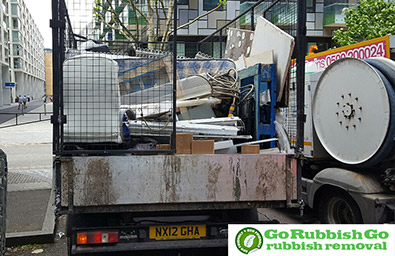 Book Our House Clearance Service In Cowley UB8 Now And Get Rid Of Waste The Easy Way
We are well aware that sometimes you need a last minute house clear-out and finding the time yourself is rather difficult and not always possible. That is why if you call us now on 020 8610 9182, you can book your UB8 house clearance Cowley and we will come and provide you with a top quality service and your house will be cleared by the end of the day! With our fast turn-around, we can be in and out of your home at the same day of your call. We will remove everything you no longer need so that you have your own space back as soon as possible. UB8 house clearance has never been easier!
List of services we provide in Cowley, UB8:
Household Rubbish Clearance Cowley, UB8
Commercial Rubbish Disposal Cowley, UB8
Garage Clearance Cowley, UB8
Garden Rubbish Removal Cowley, UB8
Electronic Waste Collection Cowley, UB8
Building Waste Removal Cowley, UB8
House Clearance is Made Simple with Our Professional UB8 Service
House clearance UB8 has always typically been a long and dreaded task for anyone which is why it is so easy to put it off. With Go Rubbish Go, it couldn't be simpler! All you have to do is give us a call and we sort out the best deal and date for you. After that, all you have to do is sit back and relax as we provide quality house clearance services in Cowley, quickly and efficiently and completely take care of everything from clearing to final disposal! You won't find a UB8 service that makes this process as simple as we do so book today on 020 8610 9182!
We are an Experienced House Clearance Company Operating in Cowley
We know that experience is very important when looking for a clearance company which is why all of our staff have the highest level of training and raise the standard of this company with their experienced services. We have years of experience operating in the Cowley area, providing residents with the highest quality Cowley, UB8 house clearance. Through these practices, we are a well-adapted company, having used years of feedback and suggestions to improve our house clearance in the UB8 area. You won't find a company with more experience and customer care than us so call today on 020 8610 9182 to get a free quote!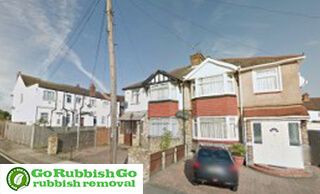 What's in Cowley?
Cowley is located in the London Borough of Hillingdon and it is home to the Uxbridge campus of Brunel University. Cowley has many listed buildings, with great historical importance such as: St Laurence's church which was built in the 12th century, Manor Farm, and Cowley House, amongst others. Cowley is great for bird watchers, with some uncommon water birds such as the Gadwall and Great Crested Grebe that can be found in Little Britain Lake, located in the west of Cowley. Cowley had many significant residents, mainly back in the 16th century but was also home to footballer, Jim Taylor.