House Clearance Belsize Park NW3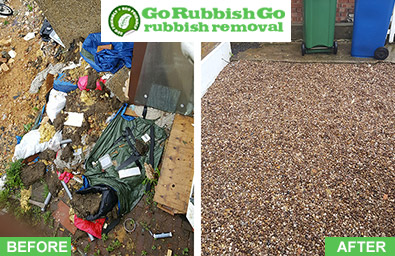 Are you stuck with any old furniture, appliances or other belongings you don't need anymore?
Go Rubbish Go can dispose these for you safely and timely. When it comes to Belsize Park house clearance, we have seen it all and we know how to complete this challenging job in the most efficient way. Our company has been operating in Belsize Park for more than 10 years now and has gained extensive knowledge of the industry and the residents of the area. Because we are so familiar with the place and the neighbourhood, we are able to provide fully-customised house clearance solutions to residents and businesses in NW3. Call now and we will offer you a free quote!
Hire Cheap House Clearance Services in Belsize Park
Our Belsize Park house clearance services are not only providing an easy and convenient way to clear out your property, but also a cost-effective solution to fit your tight budget. With our affordable prices and unparalleled offers, you will be able to get rid of the junk without spending a fortune. The cost of our solutions is determined by the volume of waste that needs to be removed and the number of team members required to finish the job. The more detailed information you provide us with, the more accurate quote we will be able to give you. With our inexpensive house clearance services and lucrative deals in NW3, there is really no reason to let the rubbish take over your home. So call us now on 020 8610 9182 and reserve your appointment!
Our House Clearance service in NW3 Makes Your Life Easier
We are here to take the burden off your shoulders by making each step of your house clearance as easy as possible. With the aid of our trained team of experts, your residential or commercial property will be rubbish-free again in no time. Our trained professionals make heavy lifting and loading child's play. That doesn't mean that we don't take our job seriously. On the contrary, we approach each project in Belsize Park with care and responsibility because we want you to be happy with the result. Our team have plenty of experience under their belt and can clear out properties of any size – from a single room to a two storey house. Plus our NW3 house clearance Belsize Park specialists will recycle the rubbish when possible.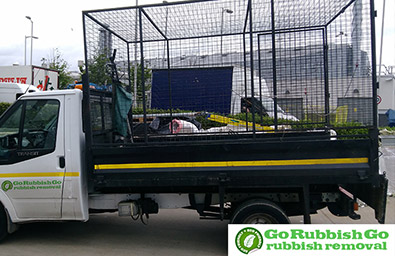 A Clutter-free NW3 Home With Our House Clearance in Belsize Park
A cluttered home is not only less efficient, but it is also bad for your physical and psychological health. Clearing out your property has a number of benefits, including more usable space, fewer items to clean and store and a more organised living space. We, at Go Rubbish Go are here to help you get rid of the junk that clutters your home by providing you with excellent house clearance services Belsize Park, NW3. From old furniture and appliances to clothes, toys and other personal belonging, our NW3 house clearance professionals will safely and rapidly remove the rubbish from your property. Simply give us a call on 020 8610 9182 and you will get a free quote right away.
List of services we provide in Belsize Park, NW3:
Household Rubbish Clearance Belsize Park, NW3
Commercial Rubbish Disposal Belsize Park, NW3
Garage Clearance Belsize Park, NW3
Garden Rubbish Removal Belsize Park, NW3
Electronic Waste Collection Belsize Park, NW3
Building Waste Removal Belsize Park, NW3
Reliable and Responsible House Clearance Service Throughout Belsize Park
Among the many qualities of our Belsize Park house clearance NW3, we pride ourselves on the efficiency and trustworthiness of our solutions. Once you get in touch with our customer support team in NW6, one of our representatives will walk you through the process and will provide you with a price estimate based on the information that you give us. They will arrange an appointment at a time that fits your schedule and can even arrange a last minute service. Then our house clearance team will arrive at your property in NW3 ready to collect your rubbish. They will load the waste without wasting any time and will dispose of it in the nearest recycling depot. You can rest assured that there will be no delays or mishaps.
Give Your NW3 Place a Proper House Clearance
By hiring our house clearance services in Belsize Park, you pick an easy, convenenient and affordable way to get rid of the clutter in your home. With us you will find fair and honest pricing as well as a number of exclusive deals. You will not only discover great value for money, but also excellent customer service. Our friendly staff are always ready to help with all your requests and answer your questions at any time of the day. Why struggle to manage the complicated tasks yourself, when you can simply call 020 8610 9182 and hire us for house clearance NW3. Contact us now and take advantage of our free estimate!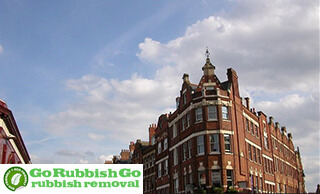 Explore Belsize Park
Belsize Park is located in the trendy London Borough of Camden. It bears the NW3, NW6 and NW2 postcodes. It is located around 3 miles from Charing Cross. Both Hampstead Heath and Primrose Hill Park are within easy walking distance and offer stunning views. On the other hand, Camden offers great shopping opportunities and has an array of stylish bars and restaurants, which are buzzing at any time of day, any day of the week. The area is known for being home to a number of famous people, including musicians and celebrities. The area can be easily reached via the Northern line on the tube, at either Chalk Farm or Belsize Park tube stations.