House Clearance Clapham SW4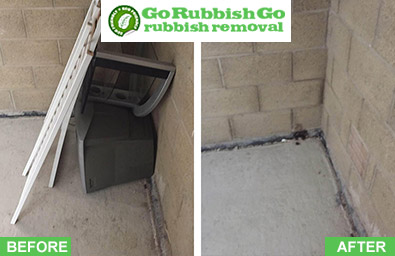 If you have a property – any type of property – within the Clapham district that needs clearing quickly and professionally, you need to get in touch with Go Rubbish Go.
We're a local SW4 house clearance Clapham team offering services that anyone in need in the local area can utilise. We're here for you, so regardless how big your property is or the scale of the house clearance job at hand, our team of experts will be able to help. We can remove all sorts of items too, so you won't have to hire us and then get another team in to handle the rest. We'll take away everything and recycle your items whenever possible. Call our team on 020 8610 9182 today and get a free no obligations quote!
Hire cheap house clearance services in Clapham
Just because our house clearance prices are cheap, it doesn't mean that you'll be lumbered with a substandard service. Our house clearance services are all-round fantastic value, because we want the people of Clapham to enjoy a top tier service without breaking the bank. Hire a cheap Clapham house clearance SW4 service from our team and you'll get all your needs accommodated – a professional solution to getting rid of your household rubbish. Our prices are amongst the best in the industry – industry-leading prices for industry-leading services – that's what we're all about. To get started and to talk to an expert about your job, call us now! Contact Go Rubbish Go on 020 8610 9182 and discuss your requirements with one of our knowledgeable staff members today.
The best Clapham house clearance company
We're certainly not arrogant, but we believe that we're better than the rest in Clapham for a number of reasons. To deliver successful Clapham, SW4 house clearance services requires experience, and we have that in spades. Experience counts for a lot in the house clearance Clapham, SW4 industry; any old cowboy can just come to your property, take your money, dump everything into the back of a truck and then transport your items to a local landfill site. But we're not like these cowboys. We do jobs professionally, efficiently and methodically – we'll work speedily but will still maintain a high level of professionalism. Locals also appreciate the fact that our prices are transparent and that we take the time to recycle – call us on 020 8610 9182 to find out more and book today.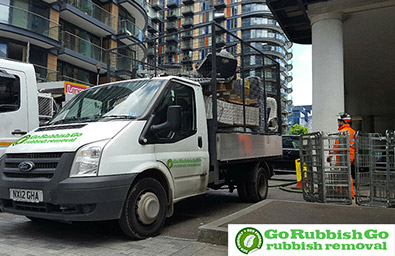 House clearance services in Clapham – whatever you need, whenever you need in SW4
When you decide you want to hire a house clearance Clapham company, it's not really something you want to wait for. Regardless of what you're chucking away, it's not normally a huge job and can usually be taken care of in just one visit by a professional house clearance SW11 team. You don't want to be waiting for days and days to have your junk cleared from your home in Clapham, or have to deal with the hassle of hiring a skip and having an unsightly load sitting outside your property in SW4 for days on end. Hire us for whatever you need clearing, whenever you want, and you can get everything sorted at a time that best suits you – on the very same day if that's what you're after.
List of services we provide in Clapham, SW4:
Household Rubbish Clearance Clapham, SW4
Commercial Rubbish Disposal Clapham, SW4
Garage Clearance Clapham, SW4
Garden Rubbish Removal Clapham, SW4
Electronic Waste Collection Clapham, SW4
Building Waste Removal Clapham, SW4
Why do people call our house clearance team in Clapham?
We're renowned as the number one house clearance team in Clapham, simply because we know what our customers are after. They're not interested in complicated SW11 house clearance services – services with tonnes of add-ons and prices that seem to have been conjured out of thin air. People in the local area – and we're sure you're included in this – are after one thing, and that's simplicity and convenience. That's what we're all about. We provide simple – yet mightily professional and effective – clearance services at low prices. Hire us and you'll be able to get your property rubbish-free in no time at all without the added fuss that seems inevitable when hiring services from other similar companies. Call us to discover more!
Eco-friendly house clearance and disposal methods in SW4
If we just came around to your property in Clapham, threw everything into the back of a van and then dumped everything straight into landfill, we'd be just like the majority of the other house clearance companies operating in SW4. But the fact is, we take the time and due care to recycle. We recycle whenever possible, because we believe that eco-friendly Clapham house clearance practices are the best practices. When our team clears rubbish from your property, we'll first take everything to a local recycling depot, where your unwanted items will be sorted and reused. This is our way of caring for the environment. If you're in the local area and need your junk cleared, get on board with us – an eco-friendly company that has the environment at heart.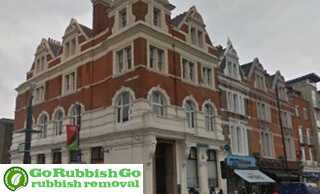 Check Out the Attractions of Clapham
Clapham is situated on the border between the Borough of Lambeth and the Borough of Wandsworth, in South West London. Clapham Common is a large green space in the area that stretches over 220 acres and includes a bandstand and three ponds. There are many buildings from the Victorian, Queen Anne and Georgian eras nearby that form the Clapham Old Town. The 18th-century Holy Trinity Clapham church is another local landmark. The area is roughly divided into Clapham South and Clapham North, both named after tube stations, and there's a third underground station here too – Clapham Common. There are two railway stations in Clapham, Wandsworth Road and Clapham High Road, and a well-developed bus network too.