House Clearance Earlsfield SW18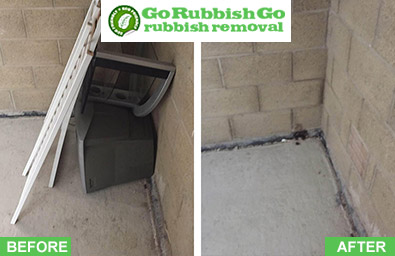 When it comes to clearing away rubbish in Earlsfield, SW18 Go Rubbish Go are experts in creating the space you have always hoped for.
Clutter can easily build up over time making it almost impossible to complete an Earlsfield house clearance SW18 job yourself. Hiring our services is a great idea if you don't have the time or the ability to get things done yourself. There is no hassle involved with our house clearance service. We cover everything from the removal of rubbish to its safe disposal. Call 020 8610 9182 now for a free quote.
Hire Cheap House Clearance Services In Earlsfield
When you attempt on a house clearance SW18 yourself, then costs really start to add up. You may have to hire a removal van, a skip, some hippo bags and then take several trips to the dump or recycling plant. With our house clearance services in SW18 not only are things simple, but costs are also kept low. Everything is included in the price, so there are no hidden charges or extra costs. When you know how much rubbish you have, call us on 020 8610 9182 and we can calculate the details for you and send the right number of people for the job in Earlsfield.
Our House Clearance Service Is The Best In SW18
We take the stress away from a house clearance job in Earlsfield by making sure you can trust our staff. We take the time to train our team into reliable experts and we are the most trusted company in SW18. We only hire people who are passionate about Earlsfield, SW18 house clearance and understand the benefits a customer will feel when their home, loft or commercial space has been cleared. We like to think of ourselves as home healers; with them we declutter your place for stress-free, comfortable living.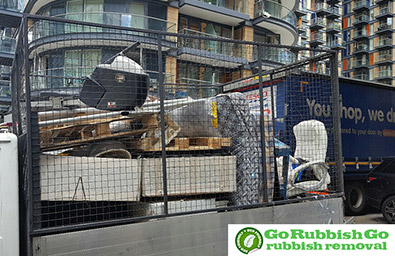 Have Your Home Cleared Tomorrow With Our Earlsfield House Clearance Services
Go Rubbish Go have teams at the ready at all times so even a last minute job is not a problem for us. We can work around you, so even if you have a house clearance emergency in Earlsfield we will cover it for you. Imagine getting that free space you have always wanted or being able to walk inside your garage again. Maybe you have always dreamt of a loft conversion but couldn't face the idea of the clear-out first. Now you can have anything you have wanted by simply picking up the phone and dialling 020 8610 9182. Make your SW18 home something to feel proud of again. We are looking forward to your call, to provide you with a quote, offer you the lowest price in London, answer any of your questions, or book in your Earlsfield house clearance today.
List of services we provide in Earlsfield, SW18 :
Household Rubbish Clearance Earlsfield, SW18
Commercial Rubbish Disposal Earlsfield, SW18
Garage Clearance Earlsfield, SW18
Garden Rubbish Removal Earlsfield, SW18
Electronic Waste Collection Earlsfield, SW18
Building Waste Removal Earlsfield, SW18
Our House Clearance Service In Earlsfield Is Easy And Safe To Use
We do the work so you don't have to; it's hard to remove large amounts of rubbish yourself. With laws regarding leaving rubbish on the streets for too long, what you can and can't throw away and the licences needed, house clearance in Earlsfield becomes a stressful endeavour. We know everything there is to know about the SW18 rules and how to stick to them. We know what can be recycled and where it can be recycled, so you won't have to feel guilty about throwing anything away. We come well equipped with everything that might be needed for an SW18 house clearance Earlsfield and more. Our friendly and professional attitude is what keeps our clients returning to us time and again.
We Are The Earlsfield SW18 House Clearance Experts
We have years of experience behind us when it comes to house clearance Earlsfield, SW18 and have passed our knowledge to all our staff members. We always keep up with the latest research and cost-effective ways to remove and recycle rubbish. We keep our service modern, eco-friendly and are continuously updating our skills. We pride ourselves on being local to Earlsfield and confidently feel that no other SW18 house clearance company even comes close to the service we provide. So turn your home into the space you have always dreamt of today by picking up the phone and speaking to a friendly member of our team on 020 8610 9182.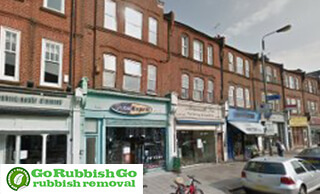 Earlsfield And The Local Area
Earlsfield is a London suburb situated in the London borough of Wandsworth. Its Victorian terraced houses surround the high street, the bustling heart of the area with shops, bars and restaurants filled with life. Perhaps being overshadowed by more well-known neighbouring areas such as Battersea and Clapham, Earlsfield provides a much sought-after, quieter lifestyle. Still with easy access to Central London with only three stops to Waterloo from the local Earlsfield railway station, the area is home to two churches in the centre and a few businesses. With a government clean up mission in the River Wandle that flows parallel to the high street, this area is enjoying recent attention from new residents and developers.