House Clearance Epsom KT17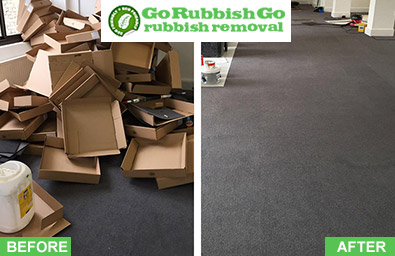 There is no time like the present to reclaim your house from unnecessary clutter.
There are many ways to go about doing this, but the most efficient and reliable is by using our KT17 house clearance services. Go Rubbish Go are proud to offer great Epsom house clearance services at low prices. We can take care of unwanted furniture, rubbish piles, and general junk that accumulate around the house in a few easy steps. Start your clearance process in Epsom today by calling us on 020 8610 9182.
Hire Cheap House Clearance Services in Epsom
Money doesn't have to be the worry you so often think it is, not when it comes to our KT17 house clearance services. We understand the budget needs of everyday families around Epsom which is why specifically target our house clearance prices to match this. With us, you will find excellent value for money. We only aim to take away the stress with our service, not add any additional stress with unnecessary fees and prices. Call us today on 020 8610 9182 to find out more about excellent rates and low Epsom house clearance costs.
Why our KT17 House Clearance Services Stand Out around Epsom
It doesn't take much to understand why we are the best house clearance company in KT18. We put in so much effort to provide such fantastic services, and it really does reflect in everything from our company policies to our work ethic. We strive to ensure all our customers get the best clearance services that they require. We do this with a positive, can-do attitude. What's more, we have a commitment to environmentally sustainable and ecological Epsom house clearance methods.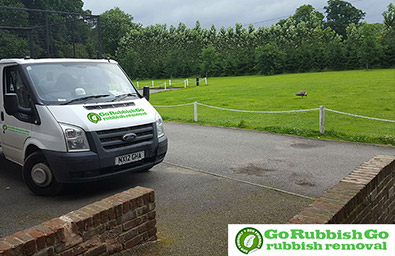 Efficient, Same Day House Clearance Epsom KT17
Our team of Epsom house clearance experts can be on your doorstep right on the dot when you need them. If you call us in the morning and need us that afternoon, we'll be there. Here at Go Rubbish Go, nothing is too much effort for our house clearance KT17 team. In fact, we simply love helping out homes around Epsom that we are excited to provide same day services. Take advantage of this today and find out just how spacious your house can be without all that unwanted junk cluttering up the space.
List of services we provide in Epsom, KT17:
Household Rubbish Clearance Epsom, KT17
Commercial Rubbish Disposal Epsom, KT17
Garage Clearance Epsom, KT17
Garden Rubbish Removal Epsom, KT17
Electronic Waste Collection Epsom, KT17
Building Waste Removal Epsom, KT17
Efficient House Clearance in KT17 with Our Professional Services
You may think that you have an onerous task ahead of you to clear that junk and furniture, but it is really a breeze for us. With so much experience in house clearance in KT17 and professional training, our team can take care of anything. There is no challenge that we cannot provide a solution to. If you're thinking that you have the worst request, we can assure it's no big deal for us. Invite us into your KT18 home and allow us to clear the space like it's no one's business. You can just sit back and have a cup of tea while we impress you with how easy and simple we make the Epson house clearance task look. Get in touch with us on 020 8610 9182 to get a free quote!
Experience Counts in House Clearance in Epsom
It takes a lot of become such experts in KT17 house clearance, and we have proudly done all that we can to get to this point. It has been our pleasure to service the Epsom region for many years and grow and develop as a business throughout this time. Thanks to all the customer support and feedback over the years, we have become a professional and experienced company. Now, we are able to use this experience to train our team members with quality lifting and shifting techniques to undertake any house clearance Epsom task. Here we are ready to provide you with top of the range services at low cost, whenever you need.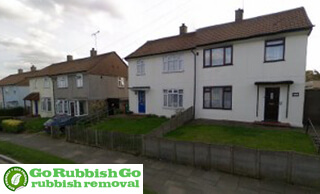 Interesting Information about Epsom
The quaint market town of Epsom is located in Surrey, England. This is around 13 miles south west of London, between Ashtead and Ewell. Epsom is most famous for Epsom Salts, which are extracted from the mineral waters around here. Some standout landmarks that put Epsom on the map include the Clock Tower which was built in 1847, the Town Hall, and the St Martin of Tours Church. Epsom is a creative and vibrant town, with a Epsom Playhouse and University for the Creative Arts here. Epsom & Ewell F.C. is a Non-League football club which is based in the area.