House Clearance Waterloo SE1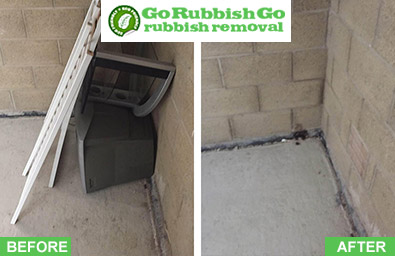 If you are experiencing problems with household waste we are the best company to turn to in order to provide you with high quality Waterloo house clearance services.
In this day and age, domestic waste is becoming a huge problem: production of waste, its management and disposal. Go Rubbish Go is the finest clearance company in SE1 that offers the highest quality of service for highly competitive prices. If you want Waterloo house clearance SW1 service that is reliable but not overly expensive, you should get in touch with us right away. Dial 020 8610 9182 to talk to us and have all your waste-related problems well taken care of. We will offer you a fantastic deal to start with!
Hire Cheap House Clearance Services in Waterloo
House clearance services SE1 have become a necessity in Waterloo as nobody has the time to remove waste and dispose of it in a responsible manner every single day. However, house clearance companies have been charging exorbitant prices all over SE1 and that has discouraged a lot of people from booking such services. After all, nobody wants to overpay for a service, even if it is a necessity. Our company offers you cheap Waterloo, SE1 house clearance services without compromising on the quality of service. So, stop worrying about paying through your nose for professional services and stop wasting your money on inexplicably expensive services in town. Book with us today and enjoy top quality services at low prices.
What Makes Us The Best House Clearance Team In SE1?
What goes into making a company the best in any field or any area? The answer is quality of service, options, and customer satisfaction. It is with pride that we can claim that we excel at all three. Since the establishment of our house clearance company, we have been providing reliable and top-quality services to our customers across London and Waterloo is no exception. We offer several clearance options to our customers, so that they can choose one that is the most convenient for them. This has resulted in a customer satisfaction rate of more than 98% for us and you can check some of the reviews on our website. Dial 020 8610 9182 to book the best SE1 house clearance Waterloo service now.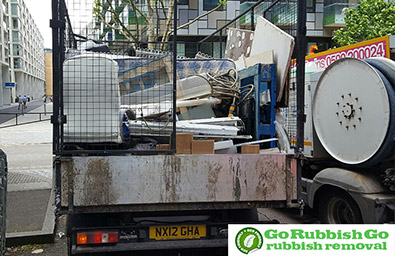 Fast-Acting House Clearance In Waterloo With Same-Day Service
Sometimes, we find ourselves in desperate situations, such as, hosting someone for a weekend when your place looks like a mess. One might decide to spend a day cleaning up the place and organising it but dealing with the rubbish in Waterloo might not be straightforward. Go Rubbish Go offers a same day house clearance SE1 for emergency situations. Whether it is household rubbish, garden waste or construction junk, we will clear it and dispose it for you in no time. You can get in touch with us on 020 8610 9182 and discuss your specific house clearance needs in Waterloo with us and we will devise a plan of action according to your needs.
List of services we provide in Waterloo, SE1:
Household Rubbish Clearance Waterloo, SE1
Commercial Rubbish Disposal Waterloo, SE1
Garage Clearance Waterloo, SE1
Garden Rubbish Removal Waterloo, SE1
Electronic Waste Collection Waterloo, SE1
Building Waste Removal Waterloo, SE1
Efficient And Simple Waterloo House Clearance SE1 With Our Service
Disposing of household waste on a daily basis in Waterloo on your own is by no means an easy task. Most people rely on SE1 house clearance companies in Waterloo to do it for them as it is fast, convenient and efficient. Our house clearance company is one of the most popular companies in SE1 and SW1 because of our exemplary track record, high quality of service, a trained team of professionals and affordability. Our experts are thoroughly trained and pay attention to the smallest details in order to do their jobs perfectly. Once you are booked with us, we will do everything for you, from picking up the trash from your place to disposing of it in a legal and appropriate manner.
Our Experience in SE1 House Clearance Waterloo is Unmatched
When it comes to house clearance in Waterloo, there are two things that really matter: experience in dealing with household waste and reliability in service. With years of experience under our belt, we take pride in the high quality service we offer. We have never let our customers down and we will keep doing our best to keep it so. All our house clearance experts in SE1 have been trained to a perfect job every time so that none of our customers are inconvenienced. We are thorough every single time we are on the job and recycle 85% of the waste we collect to do our bit for the environment. Get in touch with us on 020 8610 9182 to make an appointment on our house clearance Waterloo, SE1.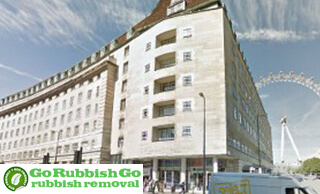 Places To Visit In Waterloo
Forming a part of London Borough of Lambeth, Waterloo is a district of Central London, located 1.6 km from Charing Cross. The area bears the SE1 and SW1 postcodes. Waterloo Bridge is the most notable landmark in the area connecting Waterloo to Strand. Other notable landmarks are the Church of St John the Evangelist, Roupell Street and Waterloo Road. The London Waterloo station is one of the major railway stations in London and is managed by Network Rail. The stations is served by both London Underground and South West Trains, the latter of which connect Central London to  south west London, making it the busiest train station in Britain by passenger usage.