House Clearance Westminster SW1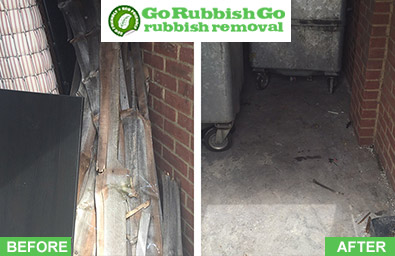 The state of your house and property is usually seen as a reflection of your life.
A cluttered house, in that regard, cannot be good. If you have been avoiding clearing away all the useless junk from your place in SW1 and now find it unmanageable, our Westminster house clearance service might be what you need. Go Rubbish Go offers a number of clearance options in W1 that you can choose from and find a house clearance SW1 service meant for your needs or requirements. All you need to do is get in touch with us on 020 8610 9182 and discuss your requirements with us and we will put together a plan that perfectly suits your needs.
Hire Cheap House Clearance Services in Westminster
Hiring SW1 house clearance services might lead to one thinking about affordability right away as most of the services in the W1 area are exorbitantly priced. Our company offers Westminster house clearance services at the most affordable prices all over London and SW1 is no exception. We have a number of clearance options for you to choose from depending on your needs and preferences. Our great value services are dependable and efficient as you will find out once you book with us. So, do not overpay for professional services and book with us right away! We will hook you up with a good deal plus an early bird discount to go with it.
Choose Our Westminster House Clearance Company SW1
There are many things that go into making a company best in a certain area or a certain field. What makes Go Rubbish Go the best Westminster house clearance company is its consistent top-quality service, dependability and excellent customer support. We use a customer-centred approach in SW1 and that means our services and prices are dependent upon the needs and budgets of our customers living in the area. This allows us to provide them with the best value for their money, which has meant a customer satisfaction rate of around 98% for us, so far. We are constantly trying to improve our W1 house clearance services adapt them to your needs and preferences. Call 020 8610 9182 today to find out more about the services we offer or get a free quote.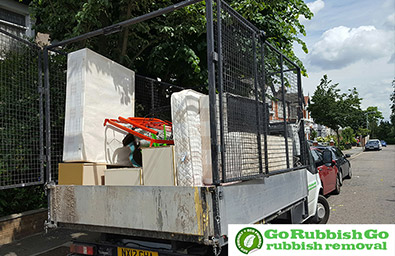 Swift and Effective House Clearance in SW1
Clearing out a property is usually a slow and time-consuming affair. People have clearance teams come to their place on a certain date to clear away the waste and take it for disposal. However, if you need a same day house clearance in Westminster, you are the right place. By booking our same day service before noon, you can be guaranteed to have your house cleared out by the end of the day. We also provide house clearance SW1 service on weekends and public holidays to make it as convenient for our customers as possible. Book your preferred service now by calling us on 020 8610 9182.
List of services we provide in Westminster, SW1:
Household Rubbish Clearance Westminster, SW1
Commercial Rubbish Disposal Westminster, SW1
Garage Clearance Westminster, SW1
Garden Rubbish Removal Westminster, SW1
Electronic Waste Collection Westminster, SW1
Building Waste Removal Westminster, SW1
Westminster House Clearance SW1 Has Never Been Easier
House clearance SW1 is not supposed to be a complicated task. After all, how difficult can it be to organise the waste, transport it to a disposal site and dispose of it in a responsible manner? The answer is: very, if you have to do it on a regular basis while juggling with 100 different things that need to be done in a day. House clearance in Westminster is made simpler with our professional SW1 service which in responsible for collecting the rubbish from your property and disposing of it appropriately. This saves you a lot of time and effort that you can invest in a number of other things that need your attention.
Our House Clearance Team in Westminster Consist of Trustworthy Professionals
If you are on the lookout for an experienced Westminster house clearance company operating, that offers dependable and affordable clearance services, we are here to help. With years of experiences providing house clearance SW1 services, we are one of the most experienced companies in London and certainly the most experienced in W1. Our services in Westminster are designed to match the needs of our customers and our experts are trained to do their jobs to perfection. Each member of our team is a thorough professional and will ensure that your waste is cleared in a timely and efficient fashion. Contact us on 020 8610 9182 to talk to an expert. Get a free estimate now and save some cash!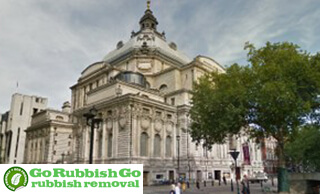 Your Mini-Guide to Westminster Area
Westminster is an affluent area within the City of Westminster in central London. It is located on the north bank of the Thames and a part of the West End. Westminster has the largest concentration of landmarks and attractions for any area in London with places like Palace of Westminster, Buckingham Palace, Westminster Cathedral and Westminster Abbey. The area is also known for some of the most popular parks in London including the Hyde Park, St James's Park and the Regent's Park. The nearest London Underground stations are Westminster and St James's Park. The closest National Rail stations are the London Victoria and London Waterloo.