[heading text="Say yes to our super skip hire services and say no to hard work, hassle and stress!
" tag="h2″ align="left"]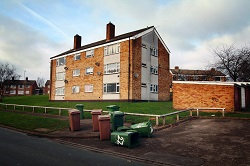 Just finished off renovation work on the house? Ripped out a kitchen? Have used packaging and boxing that needs removing? Loads of garden waste to get rid of? Whatever you need clearing, make sure you opt for our London skip hire and be prepared to be over the moon with our service and our price. If you need skip hire but you cannot seem to find one that is within your price range, come straight to Go Rubbish Go. and we will sort you out. There is no point in trying to cope with sorting it all out. There is more to using a skip than you would believe. For instance, if you place your skip on a public road or outside of your house premises, you will need to obtain a skip permit. If that is not done, you could have your skip removed and possibly a large fine too. It would be much simpler to hire us for skip hire. This way, if you have any problems, we can easily get hold of a permit and all the rest. We do this all the time and come face to face with endless problems. However, we always end up sorting them out. Call 020 8610 9182 right now if you would like to find out more. We'd be happy to assist you with whatever you need.
Would you like a professional waste removal service? Call 020 8610 9182 and get exactly what you need and more! The great thing about us is that it really does not matter whether or not you have a fortune to spare. Even if you are limited to an extremely tight budget, we can provide you with a more than cost effective waste removal service so you shouldn't worry about the fact that you don't have money to splash around. Who does? Most people are eager to get a bargain and we can assure you that you will receive a bargain with us. Our London rubbish removal service is superb and you can rest assured knowing that all of your waste will be smoothly and easily shipped away. If you hire a skip from us, we promise you will not be disappointed. We can handle it all if you use our rubbish removal service. It is more than amazing and indeed, good value for money. So if you need first class services, you should definitely come to us and we won't let you down for a minute.
Go Rubbish Go. is one of the leading companies for London waste disposal. If you need a skip to hire for all your waste, you will receive one from us whenever you need one in the best condition. You can call us any time you like – even if you need any urgent one – and we will do our best to make sure you get what you need. Our clients are so important to us and we feel it is our full responsibility to make sure you are happy with our services. If you are not happy with our services, we want you to make us aware of it. It is our main goal to make sure our services are always great. We like to keep them at a high standard. For waste disposal, turn to us now by calling 020 8610 9182 and we will happily help you out in any way you need us to. Another benefit is that if you call now you will receive a free quote! You can't lose if you call us now!