House Clearance Mayfair W1K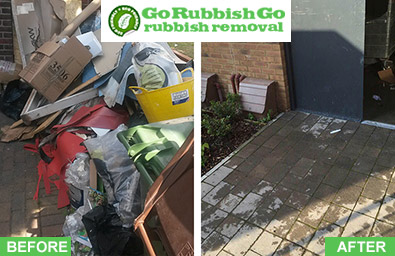 Go Rubbish Go is the name you want to remember when you are struggling with the clutter around your home and you want a reputable Mayfair house clearance company to deal with it all.
With our help there is no need to hire anybody else – and no need to get your hands dirty, in fact! When you come to us, all you have to do is point to the items you want gone from your house and our W1K house clearance team will handle them on the spot. We are punctual and reliable, we are swift and efficient! With us 100% customer satisfaction is absolutely guaranteed. Contact us on 020 8610 9182 today and speak to our customer service operators! Obtain a free quote to get you started!
Hire Cheap House Clearance Services in Mayfair
The deals you get here are phenomenal. Nowhere else in Mayfair will you be able to find prices as amazing as ours. When you want house clearance W1K, you want us, because we have the lowest prices on offer and the right kind of people who you want in charge of the work. We have special offers that will meet even the tightest of budgets – we make ourselves available to the majority of households out there. Mayfair house clearance has never been easier or more cost-effective than with us and you will find no better offers than the ones we can provide you when you get in touch with our customer service on 020 8610 9182. Call today and hear them out now – you might even hear one of our special deals!
What Makes Us the Top Mayfair House Clearance Company?
We take pride in the quality of service we provide. When you use our services, the quality of W1K house clearance you will get is absolutely guaranteed, just like the low price. We offer nothing unique; we simply offer a better service at an affordable price. Our friendly operators will take care of you as soon as you contact us and will make sure that you are informed about all our Mayfair house clearance deals. Our team will take care of everything you want gone from your house in a swift and professional manner. And our Mayfair house clearance prices are low. We will make sure that all your needs are catered for at an affordable price, one that you will find better than any other service in W1J.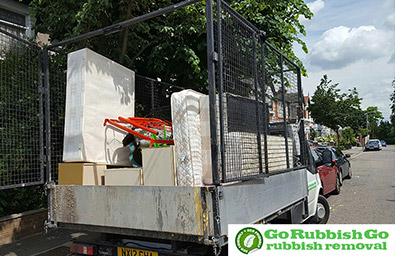 Book Our House Clearance Services in Mayfair Today and We Can Come to You till the End of the Day
When time is of the essence and the job simply cannot wait, call our customer service team and inform them that you want a same day service. We will respond immediately and will make sure that a team is ready to visit your home to carry out a top-notch house clearance Mayfair job. With our help all your rubbish and waste will be a part of the history and soon to be reprocessed in the local recycling centre. We will make sure to help you as soon as possible and when the W1K house clearance job cannot wait, then we will not make you wait. Our prices are competitive and you will hardly find anything better than what we have on offer.
List of services we provide in Mayfair, W1K:
Household Rubbish Clearance Mayfair, W1K
Commercial Rubbish Disposal Mayfair, W1K
Garage Clearance Mayfair, W1K
Garden Rubbish Removal AREA, POSTCODE
Electronic Waste Collection Mayfair, W1K
Building Waste Removal Mayfair, W1K
Eco-friendly Mayfair House Clearance with Our Green and Professional W1K Service
The best thing about our Mayfair W1K house clearance services is that they help you and nature. We are an environmentally friendly Mayfair house clearance company that strives to provide the entire area with excellent, affordable, and, most of all, green services that never even come close to polluting. We use safety gear, we use fuel-efficient vans, we use the shortest routes, and we work with the local recycling centre. We guarantee that over 85% of your clutter will be recycled and nothing will be left for the landfill. Leave it to us to provide you with the kind of helpful service that not only your home requires, but your surroundings do as well.
Book with the Best House Clearance Company that Operates in W1K
When you want the services of the best in W1J, then hire Go Rubbish Go to take care of the job. We will make sure that everything you want done is handled in a speedy and efficient manner, by the best professionals in the Mayfair area. The Mayfair house clearance service you want and need is right here and you can get it anytime you want, even if you need it for the same day. Never let the house clearance in W1K wait, call us at anytime and we will send over a team to handle the waste and clutter. Get in touch with us on 020 8610 9182 right now and hear all about our special deals and offers before getting your free quote!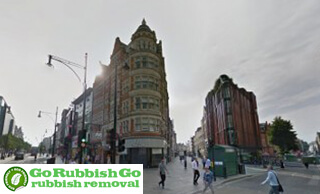 Mayfair – the Heart of the City
Located in London's West End and part of the City of Westminster, Mayfair is perhaps the most exclusive district in the city. It borders Hyde Park to the west and is home to many office buildings, embassies and corporate headquarters. This is a mostly commercial area and it has a number of 5-star hotels, restaurants and upmarket shops. The Handel House Museum can also be found here and is dedicated to the German composer George Handel, who lived here from 1723 till 1759. Along with other areas located nearby like Knightsbridge, Marylebone, Soho and Fitzrovia, Mayfair forms the most expensive part of London. There's a good reason why Mayfair is also the most expensive square on the Monopoly board.