House Clearance Soho W1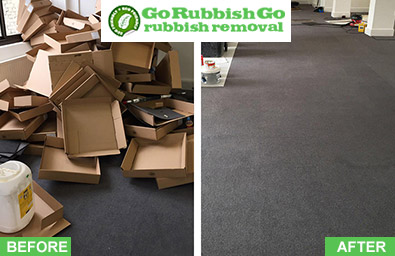 Do you need a house clearance in Soho W1 done quickly and without any fuss?
Are old furniture, unwanted clothes and useless bric-a-brac cluttering up your home? If this sounds like you, Go Rubbish Go is here to help. We offer great value for money, and we'll follow your instructions to the letter, so that nothing is left to chance and anything you want to keep is left in perfect condition. To get started, just call us on 020 8610 9182 and a member of our friendly, knowledgeable team will be on hand to give you all the information you need.
Hire Cheap House Clearance Services in Soho W1
If you need to hire a W1 house clearance service, don't leave it to chance, and don't end up paying more than you need to. Our Soho house clearance service is fully insured, and what is more we will beat any quote. So you know you are getting the best possible price, and you can be certain that your home is fully covered throughout the W1 house clearance process. If you already have a quote which you don't think we will be able to beat, just call us on 020 8610 9182 and find out just how much you can save.
Hire the Best House Clearance Company in W1 and You Won't Regret It
We can get your W1 house clearance job finished quickly, and at a surprisingly low price. Our team of highly experienced Soho house clearance experts have been working in the industry for many years, and know how to get the job done with minimum disruption to you and without any damage to your property or valuable possessions. So when you call us on 020 8610 9182, you will find out that we are not only cheaper, but also offer a better service than any other Soho house clearance company. Call now to book an appointment at a time of your choosing.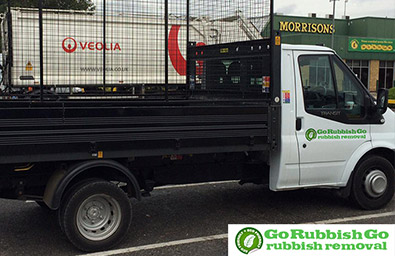 Book Now and We Can Complete Your House Clearance Job in Soho Today
Are you looking for a W1 house clearance company which can offer a fast, efficient and reliable service? What if we told you that you can expect your job to be finished to your satisfaction the very same day that you first make contact with Go Rubbish Go? It might sound too good to be true, but that's exactly what we have been providing for countless customers over many years. We can promise the very same service to you, and at a price you won't believe. Just call us today and our team of Soho house clearance experts can be at your home within hours.
List of services we provide in Soho, W1:
Household Rubbish Clearance Soho, W1
Commercial Rubbish Disposal Soho, W1
Garage Clearance Soho, W1
Garden Rubbish Removal Soho, W1
Electronic Waste Collection Soho, W1
Building Waste Removal Soho, W1
House Clearance in Soho Is a Breeze with Our Unbeatable Service W1
Have you been meaning to clear out a property in W1 for a while but don't think you're ready to deal with all the hassle which might be involved? Do you expect it to involve a lot of hard work for you which you just don't want to do and haven't got time for? Well we've got good news for you. Our Soho house clearance service requires no input from you, so you can stop worrying. We'll take care of everything, and at a price which you won't be able to find anywhere else. So call us today, and get that house cleared.
Low-cost House Clearance Solutions in Soho
When most people want to hire a company to remove a lot of waste from in or around a property, they'll hire a skip. However, this can actually be extremely time-consuming as you have to book the skip for the days you have it, rather than just the pick-up. This means that sometimes you may not be able to load the skip in time and you have to hire it for longer than you originally anticipated, thereby costing you an arm and a leg. You also may not be strong enough or have enough time to load the skip yourself, meaning you have to hire extra help to load it and spend even more money. Our Soho W1 house clearance experts will simply arrive, load the vehicle of the correct size with your waste, and then dispose of your waste without you having to lift a finger or pay over the odds. Get your value for money and call us today!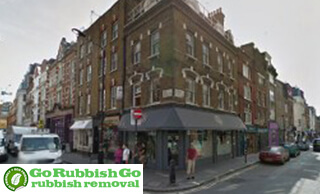 Beginners Guide to Soho
Soho is a cosmopolitan area in the Borough of Westminster that is located in zone 1 of London's transport districts. Soho is now a fashionable area with trendy restaurants. Close to a number of tube stations, it has excellent links to the Northern, Central, Bakerloo and Victoria lines. Some of the well-known streets here include Carnaby Street and Old Compton Street, while China Town is also considered to be part of the area. Many renowned nightclubs can be found here along with the famous Windmill Theatre and a wide number of film and media companies.