Rubbish Removal Barking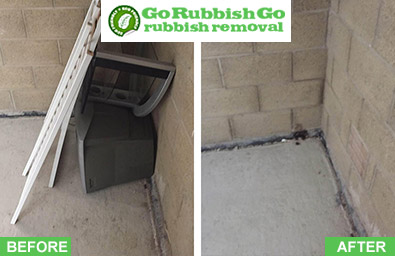 Effective rubbish removal isn't hard to come by, especially if you know where to look, and if you're reading this, you're in the right place.
Our rubbish clearance in Barking, IG11 is widely considered to be the best and for good reason. With the best prices, highly experienced team and world class customer service, we pride ourselves on offering a service to be excited about in the area. Add to that the fact we can deliver a service that's tailored to your needs, and it's no wonder our customers love us. So whether you're clearing out your old/new home, having freshen up, or renovating your home or garden, let us deal with the resulting waste for you.
Frequently Asked Questions About Barking Rubbish Removal and Recycling
Other Useful Barking Resources
Waste Care
10 Atcost Rd
+44 20 8507 7289
Jenkins Lane Reuse and Recycling Centre
Jenkins Ln,
Barking IG11 0AD, UK
+44 800 389 9918
Edwards Waste Paper Ltd
Gallions Cl,
Barking IG11 0JD, UK
+44 20 8507 2277
Book Cheap Rubbish Clearance Service In IG11
Let's face it rubbish removal isn't something anyone really wants to have to pay out for. But unfortunately there are times when it can't be avoided, so the last thing you want is to rub salt in the wound by having to pay extortionate amounts for the privilege. So don't. Here at Go Rubbish Go we have made it part of our mission statement to make waste collection in Barking as affordable as possible, which is why we have created a whole range of services to suit every waste management need, and budget. So don't stress about the cost of dealing with your waste, or the possibility of doing it yourself. Just call now on 020 8610 9182 and find out how affordable it can be.
Why We Are Different From Your Average Barking Waste Removal Team
When it comes to choosing IG11 waste clearance team you have a lot of choice, and when the decision doesn't come down to price, it will probably come down to experience and quality of service. And this is something that we offer on a level far above our competitors at Go Rubbish Go. We offer a waste disposal service that's not just your average pick up and dump off approach; we provide a tailor made service to our customers that actually does what you need. We come when you need us to, we collect what you need us to, and we are always there when you need us. Our team are professional, experienced and fully vetted and 100% there for you.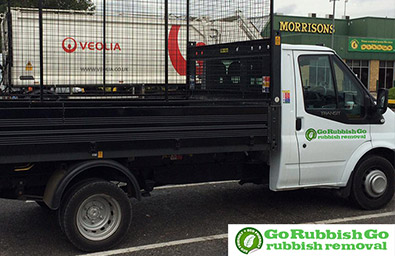 Testimonials
One of the best companies in Barking IG11 I've hired by far, they actually listened to what I wanted, made a few useful suggestions and then cracked on and did it. No delays of confusion, just simple, straightforward waste clearance from a professional company.

We Offer Waste Collection IG11 Services Even At Short Notice
With so many things available on demand these days why should Barking rubbish removal be any different? We don't think it should, which is why we provide a same day service throughout the local area, so you don't have to waste your time waiting, and instead can get on with doing. We often have a great range of same day and next day waste disposal IG11 offers, so not only will we help you save time, we'll also help you save money, what could be better? But for those times when you can wait or maybe need to, then you can choose the time that best suits you and we will make sure we're there, offering a Barking waste removal that's fast and effective. Call 020 8610 9182 for a free quote and to book now.
List of services we provide in Barking, IG11:
Household Rubbish Clearance Barking, IG11
Commercial Rubbish Disposal Barking, IG11
Garage Clearance Barking, IG11
Garden Rubbish Removal Barking, IG11
Electronic Waste Collection Barking, IG11
Building Waste Removal Barking, IG11
Simple And Hassle-Free Waste Clearance In IG11, Barking Is What We Do
We don't like to complicate things; we want our lives, and the lives of our customers to be as simple as possible, so when you come to us for rubbish removal you know what you're going to get – efficient rubbish disposal Barking. We are going to take your rubbish away and either recycle, reuse or safely dispose of it. It genuinely couldn't be any easier than that. Plus if we say we'll be there to collect your rubbish on a certain day, at a certain time, that is what will happen, because it's so much easier than doing anything else. If you want a straightforward approach to waste management, then book now on 020 8610 9182.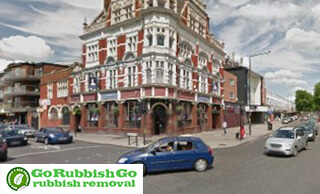 A Short Introduction Of Barking
Now a bustling residential and industrial district within the London Borough of Barking and Havering, Barking was formally a fishing and agrarian settlement thanks to its location on the River Thames. Now it is best known for the art feature The Lighted Lady of Barking, the Barking Learning Centre and for the Barking Abbey Tower. Due to its connection with the water Barking was, and still is, a key boat building destination, with many local families carrying on the tradition of the old trade. The area is well served by transport with its own Overground, Underground and railway stations, as well as excellent bus networks, road access and river boats, making it a great place to stop by.