Rubbish Removal Barkingside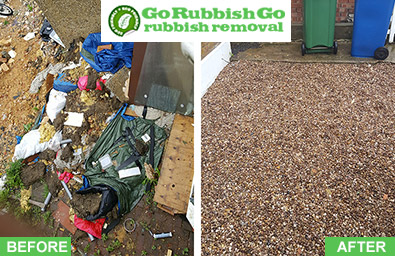 When you have rubbish you need to deal with, then don't stress yourself out dealing with it yourself; call in the local rubbish removal experts in Barkingside.
Discover the difference it makes having professional help can have. We offer fast, reliable and effective waste disposal IG6 and can support homes and businesses in more effective waste management. From one-off services to deal with unexpected waste from DIY or gardening projects, to ongoing business waste management support, we do it all. And for less than you expect. We aim to make everything as easy as possible for our customers, so call for your free quote on 020 8610 9182 and we will take care of everything and you won't have to lift a finger.
Book Cheap Rubbish Clearance Service In IG6
How can you get the best value rubbish clearance in Barkingside, IG6? Well it's actually incredibly easy, especially as if you're reading this you're already half way there. Now you know the name of the Barkingside rubbish removal service with the best prices – Go Rubbish Go. All you have to do is get in touch and receive your free quote by calling 020 8610 9182. Once you've done that, you're welcome to ring around other rubbish disposal companies in IG6 just to make sure we're the cheapest, but we've actually already done that for you, so we'd recommend booking your appointment and enjoying the best quality service in the area, to see your waste dealt with quickly and efficiently. Then sit back and revel in a life without rubbish.
What Makes Us The Best Barkingside Waste Removal Experts
Far and away the best thing about our service is the incredible team we have gathered to work with us. They're all experienced, trained and fully vetted professionals who know everything there is to know about rubbish removal. But they are also so much more than that; they are friendly, helpful and always willing to go the extra mile for our customers. Adding extra value at every possible point, our team are fully committed to making our customers' experience an enjoyable one. If you want a IG6 waste collection team who know the trade inside and out there's plenty to choose from IG6, but if you want a team who know it inside and out, but who also want to make sure you're cared for every step of the way then call now on 020 8610 9182 and meet the dream team today.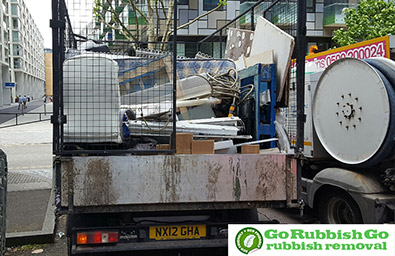 Testimonials
Quick and efficient job in Barkingside IG6, the team were very helpful and friendly and did a great job. What more could I want from a waste clearance company?

Say Goodbye To Your Rubbish Today – Hire Us For Efficient Waste Collection In IG6, Barkingside
We don't care if you need to get rid of your rubbish because you've got unexpected visitors, you're moving home or you're simply sick of looking at it. Whatever the reason, if you need a quick rubbish disposal Barkingside service, you can't get quicker than Go Rubbish Go. Not only do we offer a fast service when we do your waste disposal job, we also offer same day and next day service, so we'll be quick in getting to you. Many of our customers have taken advantage of our same day package, so why not join them and you could be waving that rubbish goodbye in a matter of hours instead of weeks.
List of services we provide in Barkingside, IG6:
Household Rubbish Clearance Barkingside, IG6
Commercial Rubbish Disposal Barkingside, IG6
Garage Clearance Barkingside, IG6
Garden Rubbish Removal Barkingside, IG6
Electronic Waste Collection Barkingside, IG6
Building Waste Removal Barkingside, IG6
We Aim To Make IG6 Waste Clearance A Breeze
A simple life; that's all most of us really want. We don't want to have to deal with difficult or boring situations like waste clearance in Barkingside, because let's be frank it's just not very pleasant to deal with. So don't. Come to us instead and we will do your Barkingside waste removal for you. We will come to you at a time that fits around your schedule, and we will take your rubbish away and even recycle it for you. So not only are you rid of that waste, you're helping the environment, and all you need to do to make that happen is call 020 8610 9182 and let us know what you need and when you need it, you can leave the rest to us.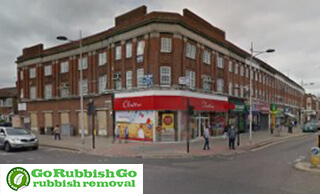 Welcome to Barkingside
Formally part of Essex, Barkingside was later transferred to the London Borough of Redbridge shortly after its conception. One of the district's most notable claims to fame is the Barnardo's charity which was founded in the area, and still has its headquarters there. It's also known for its large Jewish population, and numerous historical buildings which include Barnardo's chapel, Holy Trinity Church and the Barkingside underground station. Other popular areas in the district include Ken Aston Square, and the Pocket Park which offer a solace of greenery in the predominantly residential area. Aside from its own tube stop Barkingside is well served by a number of local bus routes, making it the ideal spot for commuters and visitors alike.