House Clearance Bloomsbury WC1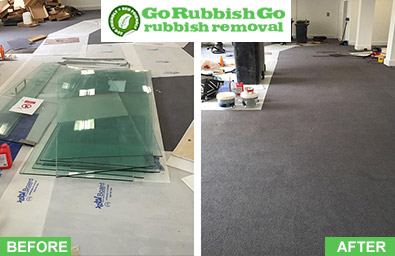 There is no denying that Bloomsbury house clearance is one of the most time-consuming and difficult things you can do.
First of all, though, you need to sort through all that junk in your house, then you need to stack it somewhere before you can take it to the local recycling centre. If like many people, you only have a car, this can mean many trips back and forth. This is where we can be of valuable help! Our WC1 house clearance services are designed to take a lot of the hard work and transport problems off your hands. If you want help with your house clear-out, just call Go Rubbish Go on 020 8610 9182 for more information. We will offer you a low-cost solution to your rubbish related problems!
Hire Cheap House Clearance Services in Bloomsbury
One of the things that most people want is value for money. They don't want to pay high prices when they don't need to. That is why we have always strived to be the cheapest WC1 house clearance company. We want you to use us again, so we are always looking for ways to improve our service and keep our prices low. You can book us with confidence because we check to see if we are still offering the most competitive price. Don't delay; book your house clearance in Bloomsbury with us today for great deals and special offers.
We Have a Reputation for Being the Best House Clearance Company in Bloomsbury WC1
There are many reasons why we think we are the best WC1 house clearance company. We have teams all over London that are working to remove and recycle people's rubbish. We use the latest technology in both the tools and vehicles we use. This ensures that we are always reliable and punctual. Our teams are specially trained in all aspects of clearance. They can handle large items, those with special recycling needs and even office and shop clear-outs. Overall, our Bloomsbury  house clearance services are tailored to your needs. Just call us on 020 8610 9182 for any questions you may have or to get a free no obligations quote.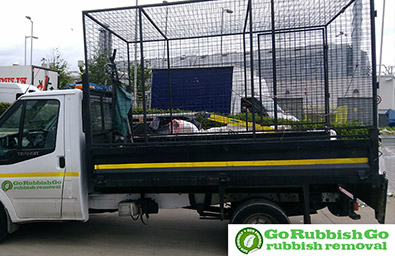 Book our Bloomsbury House Clearance WC1 and Get Rid of the Rubbish Quickly
Now you don't want all that junk and rubbish sitting around for ages cluttering up your house. So why wait for a Bloomsbury house clearance company to come and take it over two or three days? Hire us and we will ensure that we remove all the rubbish and junk by the end of the day. We also try to make sure that we take everything in just one trip. This saves you time during your busy day so you're not waiting around. We are also a very responsible company who treats all the rubbish we collect from your home safely and legally. For the lowest WC1 house clearance costs locally hire us today!
List of services we provide in Bloomsbury, WC1:
Household Rubbish Clearance Bloomsbury, WC1
Commercial Rubbish Disposal Bloomsbury, WC1
Garage Clearance Bloomsbury, WC1
Garden Rubbish Removal Bloomsbury, WC1
Electronic Waste Collection Bloomsbury, WC1
Building Waste Removal Bloomsbury, WC1
We Use the Latest Equipment for Our House Clearance Services in WC1
As part of our commitment to being the best WC1 house clearance service, we are always updating our tools and vehicles to make sure they are always reliable. We use the best clothing and safety equipment not for the safety of our teams, but also for you and your property. Our fleet of vans is chosen especially for their capacity and suitability for the job. They are regularly serviced and maintained so that they are reliable and safe. This all means that our customers can get a good experience from us and a punctual Bloomsbury house clearance service wherever they are.
Environmentally Friendly House Clearance Service in Bloomsbury
We care about the environment and where all the rubbish we collect goes to. This is why we have developed a Bloomsbury house clearance service that is committed to recycling as much of the rubbish as possible. We take rubbish to recycling centres all over London and we are able to deal with any items that require specific disposal methods. We will only send rubbish to landfill as the last resort. We think that this is the responsible thing to do and is what our customers expect. If you want to find out more about what we do or book a cheap house clearance in WC1, then contact Go Rubbish Go on 020 8610 9182 and talk to one of our team.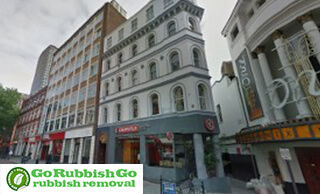 Visit Bloomsbury
Bloomsbury is an area located in the West End of London and is part of the London Borough of Camden. The area is home to the University of London's main bodies and departments. These include the School of Advanced Study and Senate House Library. It is also home to Great Ormond Street Hospital and London Contemporary Dance School. Some of the finest parks and squares in London can be found in Bloomsbury including Russell Square and Bedford Square. There are many museums in the area including The British Museum which attracts many visitors. Transport links are many due to its central location. These include Underground and Bus services.