House Clearance Eastcote HA4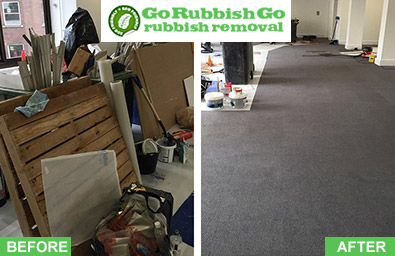 Go Rubbish Go are your local Eastcote house clearance company and we are the best in the business.
We have been working for many years now and know all the benefits that a house clearance Eastcote, HA4 can give. Clutter and mess can do more than just take up room in your home, they can also become a dust magnet and that can lead to allergies, tiredness and generally feeling down. Not to mention how you feel when all that space is taken up by stuff that is not serving any purpose. We are here to help with our expert services, so call 020 8610 9182 now for your free quote.
Hire Cheap House Clearance Services In Eastcote
We keep costs down because all of our services are included in the final price, all you pay for is the labour of our house clearance team in HA5 and we only send the number of people that you have requested. We never add on any unexpected costs and we believe that an Eastcote house clearance service in should not be out of anyone's reach. We are so much cheaper and safer than trying to do the job in HA4 yourself. We take out the cost of hiring a separate removal company, petrol and rubbish pick up. Get your home looking amazing in no time with our awesome HA4 house clearance services.
We Are The Leading House Clearance Company In HA4
Our company is the best in Eastcote; we work hard to make sure we can guarantee our customers satisfaction. We run a discreet and trustworthy service so you can relax when we come to your home. You can discuss any needs you might have by calling us today at 020 8610 9182; we are always waiting to answer your questions and get you the right quote. We rival other companies with our knowledge of customers' needs and what works best for your Eastcote house clearance HA4. Covering all of HA5 too, we know all the local rules and the places which provide the eco-friendliest way to dispose of rubbish and what materials we are able to recycle. We want to make sure you can rest easy knowing that we are the best house clearance company for your house and for the environment.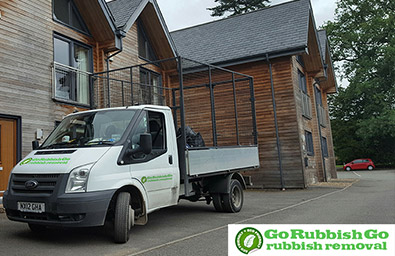 Get Your House Clearance In Eastcote Finished By Sunset
To book with Go Rubbish Go now, just call us on 020 8610 9182. It really is as simple as that. We can get a team to you in absolutely no time at all. Just let us know your address in Eastcote and we will get your house clearance HA4 complete by the end of the day. If you need your house clearance done in a certain amount of time, then just let us know. We pride ourselves on being able to meet your needs and work on a schedule that suits you and your time table.
List of services we provide in Eastcote, HA4:
Household Rubbish Clearance Eastcote, HA4
Commercial Rubbish Disposal Eastcote, HA4
Garage Clearance Eastcote, HA4
Garden Rubbish Removal Eastcote, HA4
Electronic Waste Collection Eastcote, HA4
Building Waste Removal Eastcote, HA4
Simple House Clearance Eastcote Guaranteed
Don't get bogged down searching for local HA4 house clearance Eastcote companies. We have already done the work for you. We keep an eye on the local prices and we can guarantee you the best price in the HA4 area. We expertly manage our team so that we can build up a relationship with our clients of HA5 and so that you continue to rebook us and recommend us to friends, co-workers and neighbours. We love to hear from our clients whether it's for the first time or you have enjoyed our house clearance services before.
We Are Experts In HA4 House Clearance Eastcote
We are your local clearance experts and make sure you get everything you need out of your house clearance in Eastcote. We know the local area well so we don't bother you with questions when it comes to parking on your street in HA4 or obtaining licences. We train and security check all our staff so that you can feel comfortable about them coming into your home and we will do quick work of your Eastcote, HA4 house clearance. If you have a time frame you need to keep to then just let us know as we will do whatever we can to get the work done on time.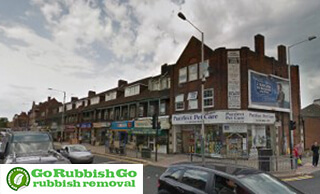 About Eastcote In Detail
Eastcote is a suburb in the London Borough of Hillingdon. There is a lot of history to be found in Eastcote and it is backed by beautiful scenery too. The Eastcote House and its gardens are quite picturesque and attract many locals and visitors alike. Eastcote tube station is on the Piccadilly line, as well as the Metropolitan line making access into the rest of London a breeze and upping house prices in the area. There are many facilities here, with shops and entertainment, nearby hospitals and a shopping centre. The area has a traditional village feel and is the birth place to many a famous face such as radio presenter Fearne Cotton and composer Sir Michael Tippett.