House Clearance Ilford IG1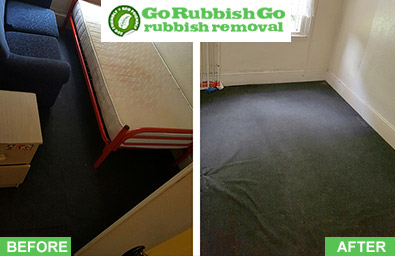 If you are planning a thorough house clearance Ilford or perhaps you're moving home and have unwanted junk you need to shift to make your life easier, call Go Rubbish Go.
We are a specialist house clearance firm operating throughout Ilford IG1 with a fantastic reputation for first class customer service. We have grown significantly through the years and now have a wide network of teams with late model vans in a neighbourhood near you! We are also known for offering the best value for money to clear your home of all clutter. For an unbeatable deal on all types of house clearance in IG2 – whether large or small – call 020 8610 9182 today to receive a free estimate!
Hire Cheap House Clearance Services in Ilford
We know that it's important to deliver value for money in the current economy. That's why we keep our house clearance prices low. Whether you have a single sofa, a bed or a chest of drawers you want rid of or a house full of unwanted clutter, you're guaranteed a great deal when you hire our professional team. Feel the benefits of a clutter-free home quickly and without lifting a finger yourself! Our experts are efficient and don't hang around! In no time at all, you can enjoy a more relaxing environment and for an absolutely bargain price! We're located in Ilford and cover the entire IG1 area. Benefit from our low Ilford, IG1 house clearance cost! Call 020 8610 9182 and book your appointment now.
What Makes us the Best House Clearance Firm in Ilford, IG1?
In the years we've been established, we've listened to our customers. It's through acting on their feedback that we've developed our excellent range of clearance services, which is now second to none in Ilford IG1. We're proud of our reputation and work hard to protect it and that means you get 100% peace of mind of a good job done when you hire us for your Ilford house clearance IG1. We ensure that your unwanted furniture or broken household items and appliances are disposed of quickly, efficiently and most importantly, cost-effectively. For a professional house clearance that delivers fast results, contact us today!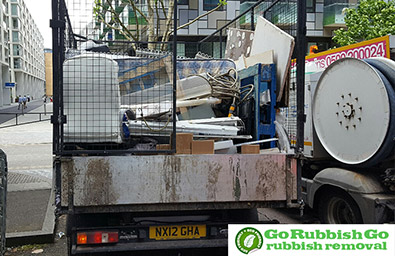 Hire us for Ilford House Clearance and it'll be Job Done in One Day Anywhere in IG1!
When you've decided to clear out the junk, you just want it gone. However, it's not quite as easy as that with all the council regulations on dumping to bear in mind. That's why it pays to hire a professional house clearance company IG1 like us. We know this business inside out and always ensure your unwanted waste, rubbish and clutter is disposed of responsibly and without incurring any penalties or fines. We have an eco-friendly policy that ensures that we recycle whatever we possibly can and get rid of the rest in the best way to protect our environment. For an environmentally-friendly IG2 house clearance Ilford, contact us today to find out more.
List of services we provide in Ilford, IG1:
Household Rubbish Clearance Ilford, IG1
Commercial Rubbish Disposal Ilford, IG1
Garage Clearance Ilford, IG1
Garden Rubbish Removal Ilford, IG1
Electronic Waste Collection Ilford, IG1
Building Waste Removal Ilford, IG1
House Clearance made Easy by our Seasoned Professionals in IG1
Getting household junk shifted can be a daunting task! Why should you have to spend your evenings and weekends wading through it all, humping and lumping on your days off? Go Rubbish Go can take the burden off your shoulders for a fantastic price with a wide range of Ilford house clearance services, offering great value no matter how much or how little rubbish you have to go. We are reliable and efficient and arrive at your property in the right kind of vehicle for the job, with an expert team armed with everything they need to get on with the task at hand. No sooner have you decided to shift something and it's gone when you hire our incredibly popular house clearance in Ilford, IG1. Call us on 020 8610 9182 today and act now!
We have the House Clearance Experience you need in Ilford!
It makes a huge difference to the quality of service when your house clearance team know what they're doing. We've been established around Ilford for so long that we know it like the back of our hands. We know how to get to you and what the parking situation is going to be like or whether there are any access issues ahead of our appointment so that we're always prepared. That means we'll save you time on your house clearance and time is money, after all! For the best IG1 house clearance service, we're just a phone call away, so call today on 020 8610 9182.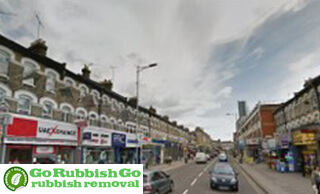 A Short Introduction to Ilford
A big cosmopolitan town within the London Borough of Redbridge, Ilford has a population of over 168,000 residents and is the borough's administrative centre. The central part of the district is occupied by a large retail and commercial area and the rest – by residential properties. Kenneth More Theatre can be found here and serves Ilford's community with both amateur and professional productions. The area is represented by Ilford Cricket Club as well as Waltham Forest F.C. and Ilford F.C., which are both Non-League football clubs. The inventor of television, John Logie Baird, lived and worked here in the second half of the 1920s. The local railway station has services on the GEML and nearby Gants Hill tube station has services on the Central line.