Rubbish Removal Beckenham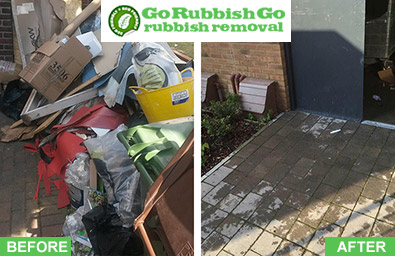 You can slowly build up junk in your home or workplace. As you buy new things old items are slowly cluttering your property.
Keeping this junk around makes mess, reduces space, and makes house cleaning tougher. To get rid of the clutter and get more free space in your property you have to organise a rubbish removal but this can be difficult. There is a lot of work to do and it isn't easy if you don't know how. This is where we come in handy. Call 020 8610 9182 now and we at Go Rubbish Go can handle your rubbish clearance in BR3, Beckenham. Hire us and we will send a team to your address to complete all BR3 waste removal chores you face.
Book cheap rubbish clearance service in BR3
You won't just get high quality Beckenham rubbish disposal help from us, you will get it for a low price. We know that our waste clearance help can be absolutely necessary so we won't charge excessively for it. Call 020 8610 9182 and speak with our staff who will offer you a service to meet your needs. They will fill you in on all of our services and make sure you get an informed decision. You can book all the services you require from us using a free quote. Just share the details of your job with our team and we will offer you a price that will exceed your expectations. Get a free quote mow without any obligation.
You Won't Find A Better Beckenham Waste Collection Service
Our Beckenham waste collection service is comprehensive. We will do everything you need to make sure that your waste disposal is handled efficiently. We can collect a huge range of items from your address, so no matter what junk you have, big or small, we can deal with it. Our team will remove the goods you require no questions asked! We will bag things, lift and load them on the van in no time at all to make the process simpler. We will take everything away to recycle it, giving you peace of mind that your waste removal job is as green as it can be. You can book us for a time and date that fits your schedule and we will be there to remove all clutter safely and quickly.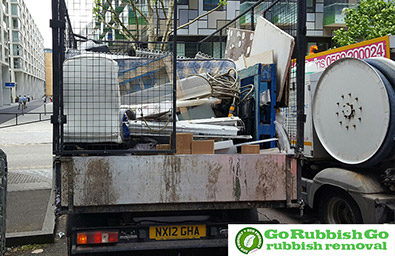 Testimonials
I desperately needed a rubbish removal service for my office in Beckenham and I got exactly what I needed. A team of rubbish collectors came and completed the whole process in no time at all. No bit of junk was left behind and the job was done in just an hour. Will recommend them to all my friends in BR3!

Hire Us For BR3 Rubbish Disposal And You Are Guaranteed To Be Impressed
The sooner you call 020 8610 9182 the sooner you will get our top-notch rubbish disposal BR3 service and the sooner the job will be done. We promise to deliver remarkable results – all of your rubbish will be gone in a jiffy. We understand that you may want to get rid of your rubbish at a certain time or date that is why we work around your needs and schedule. We will send our team of experts to BR3 who will see to all your waste clearance needs in just a few hours. Depending on how much you need removing, the job can be done much faster. You will be impressed with our swift and reliable rubbish removal Beckenham service. Hire us now and take advantage of our heavy discounts!
List of services we provide in Beckenham, BR3:
Household Rubbish Clearance Beckenham, BR3
Commercial Rubbish Disposal Beckenham, BR3
Garage Clearance Beckenham, BR3
Garden Rubbish Removal Beckenham, BR3
Electronic Waste Collection Beckenham, BR3
Building Waste Removal Beckenham, BR3
Hire Our Highly Experienced And Fully Vetted Beckenham Waste Disposal Team
Go Rubbish Go can guarantee the best waste removal Beckenham, BR3 because we hire the most skilled rubbish collectors in London. We only employ staff who have the experience and knowledge to complete the job efficiently and meet the high standards of our work. We need people who can move items easily and carefully, properly dispose of rubbish, work with you and people who care about the environment. Our team will respect you and your property making sure that nothing gets damaged during the process. Call us now and we will answer your questions, give you advice and do whatever you require just to accommodate your waste collection needs.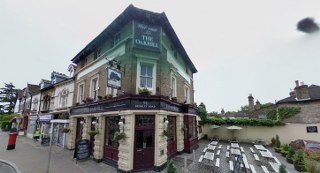 A Bit of Info on Beckenham
Beckenham is a district and post town of London. It is part of the London Borough of Bromley and boarders Bellingham and Beckenham Palace Park. It is located 8.4 miles away from Charing Cross. There is a mix of commerce and industry, with many sports grounds, parks and open spaces. The River Ravensbourne flows through the town. The high street is busy, with many restaurants. Beckenham features 9 railway stations: Clock House, Beckenham Junction, Birkbeck and New Beckenham to name a few. Buses and a tram service also service the town. The listed building The Chinese Garage is a local landmark, as are the Lych Gate, Kelsey Park, Ye Olde George Inn and Three Tuns. There are several places of worship, a few sports teams representing the area and the South East London Green Chain is well represented in the district.