Rubbish Removal Highbury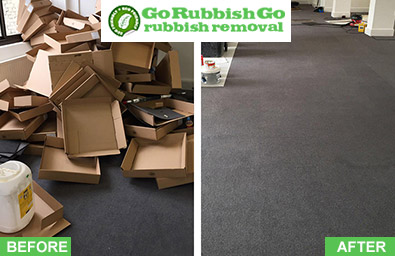 A clutter-free home depends on many things.
It will rely on you removing any crumbs that fall, tackling the mess, vacuuming regularly to get rid of bits and hairs, sorting goods and more. You can spend hours each week getting this done so that you will be able to manage all the work and ensure that everything is done fully. A home can be let down though if you find yourself stuck with old and unwanted goods. Old furniture, clothes, toys, electronics, appliances and more will take up space and make the house cluttered, difficult to clean, etc. Getting rid of these things can be a tough chore, but thanks to Go Rubbish Go, handling with your rubbish clearance in Highbury, will be a simple process.
Book Cheap Rubbish Clearance Service in N5
We are a professional Highbury rubbish removal firm. We can begin provide you with thorough clearance services in NW1 when you call on 020 8610 9182 Our expert staff can run through everything and provide support and advice. Our clearance services entail sending expert waste removal staff to the N5 area to help you sort, remove and dispose of old goods. We will help shift large items from your home safely and take them out of your life. Your waste clearance in N5 will go smoothly with us at the helm and guarantee that the job is done properly and quickly.
What We Do For Your Waste Disposal Needs in Highbury
Whether it's a home clearance, office clearance, garden waste removal N5, or whatever, we have you covered. Each member of our N1 team is capable of performing the job well. Our staff in Highbury are all trained and experienced, so the process will be no trouble for them. This ensures you with the best results, as we shift any items, large of small, safely from your property. Our rubbish removal staff will take all precautions and work with you to get the job done to your liking. We can send as many staff as you need at a time convenient for you. Our waste disposal Highbury team will use the best equipment and vehicles to remove your old goods. We will then dispose, recycle, destroy, etc, all these legally and following applicable environmental guidelines.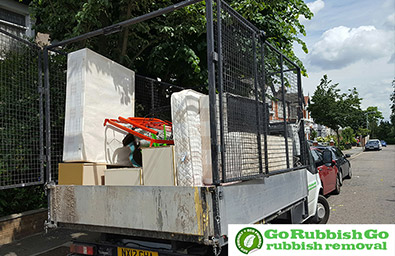 Testimonials
Impeccable service all the way! Called them last week to book a waste removal service for my home in Highbury, N5 and at the prearranged time and date a team came to my doorstep and quickly loaded all the junk on their van. Very prompt and reliable – 5/5 stars!

Get A Clean and Clutter Free Home in Highbury! Hire Us Today!
Go Rubbish Go gives you the flexible rubbish removal service you want around N5 with free quotes. We provide estimates when you call so you can get the extra services and assistance you need. We not offer package deals, instead we let you select what you want from us exactly. We only charge you for what help we provide, so you get a fair deal. You can reject any offer and work towards one to your liking, as these quotes need no commitment. For more info and support for a waste collection in Highbury, call 020 8610 9182 today. Book with us today and get the best deal on waste removal services.
List of services we provide in Highbury, N5:
Household Rubbish Clearance Highbury, N5
Commercial Rubbish Disposal Highbury, N5
Garage Clearance Highbury, N5
Garden Rubbish Removal Highbury, N5
Electronic Waste Collection Highbury, N5
Building Waste Removal Highbury, N5
Our Waste Collection Services Can Tidy Up Your House in No Time
If you need to get rid of some waste and rubbish from your property and are in need of a quality waste collection service, then you've come to the right place. At Go Rubbish Go we are experts at everything to do with rubbish disposal in Highbury, N5. We will happily clear away any amount of waste and junk that you may have lying around, regardless of the size of the task at hand. That's why you can bank upon our company to deliver you with a first-class service. We offer our high quality services at the lowest prices in London. Call now and take advantage of our discounts!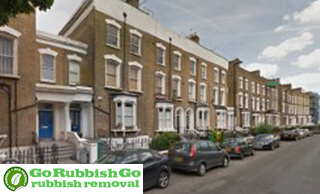 The Highlights of Highbury
Highbury is in the centre of London and a part of the Borough of Islington. Its population is over 22,000 people and is a diverse area. It uses the N5 postcode and is nearby to N1, N4 and N7. Local places to Highbury include Holloway, Newington Green, Islington, Finsbury Park and Canonbury. Set in the area date back to the Norman and Norman periods, with the area being listed in the Domesday Book within the Tolentone Manor. Gardens and bowling greens are common here, with many terraced and 19th century homes. Arsenal FC were based here in Highbury Stadium up to 2006. Wessex Studios was a notable music site. Past and present residents of Highbury have included Rowan Atkinson, Alan Davies, Clive Anderson, Nick Robinson, Nick Hornby, Jimmy Carr, George Martin and Charles Cruft.