Rubbish Removal St Johns Wood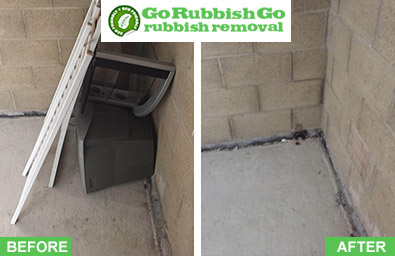 Skip hire is a service that a lot of home owners in St John's Wood look to book, especially if they are having a major rubbish clearance in NW8. One of the most important things to remember is to always keep all your junk in one place, so that when the rubbish removal professionals show up, there is room and space to move around. We also offer other services which include builders waste removal, commercial clearance and domestic clearances. We look forward to serving you.
Book Cheap Rubbish Clearance Service in NW8
With many home owners having both garden waste clearance and building waste clearance at the same time it becomes rather challenging to put everything in the house. Hiring a skip is one of the most hygienic ways to ensure that everything stays in one place! Go Rubbish Go can take the weight off your shoulders, and assist you with this in the NW8 area! Call us today on 020 8610 9182 and speak to one of our St John's Wood waste disposal experts for a free quote!
Get Rid of the Clutter in St John's Wood with Our Waste Removal Service
Hiring a skip is a brilliant way for gathering everything that needs to be put in one place. You will need a permit to be able to hire one, which is something Go Rubbish Go can arrange through the local council in St John's Wood. It saves many trips for your rubbish removal NW8 as well as makes it easier when all your junk needs to be finally picked up! You may be thinking that you can reserve a spot to do the junk clearance by yourself; however when you hire our experts, you will know that we have everything taken care of! Using our company to take care of your skip hire in NW3 ensures that everything is licensed and regulated, leaving you stress free to take care of other things.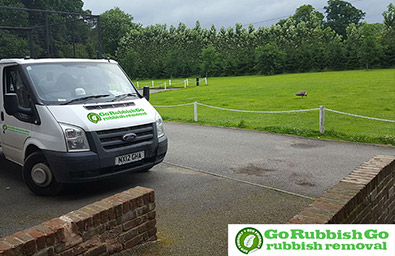 Testimonials
Would happily recommend Go Rubbish Go for any kind of rubbish clearance work you need to get done in St John's Wood or anywhere within NW8. Very thorough and quite affordable too!

The Best Waste Clearance Service in St John's Wood
Skips are usually kept at one side or in front of your house, so never try to move them yourself. We can answer any questions that you would like to ask about skip hire. We know that you may not have all the answers and we are happy to provide them for you. If you're looking to hire a NW8 rubbish disposal company in St John's Wood with a stellar reputation in the local area, give us a call on 020 8610 9182 now and speak to one of our trained advisors who will be most happy to take answer any queries you may have! Alternatively, you can book your appointment on our website as well.
List of services we provide in St John's Wood, NW8:
Household Rubbish Clearance St John's Wood, NW8
Commercial Rubbish Disposal St John's Wood, NW8
Garage Clearance St John's Wood, NW8
Garden Rubbish Removal St John's Wood, NW8
Electronic Waste Collection St John's Wood, NW8
Building Waste Removal St John's Wood, NW8
Environmentally Friendly Rubbish Removal Services in NW8 at Competitive Prices
We recycle cardboard, metal, plastics, paper and anything else that can be reused. You can book with us safe in the knowledge that the majority of your waste won't be going straight into a landfill. A surprise to many is that our prices don't really reflect the quality of our NW8 St John's Wood waste collection services, because all our prices are highly affordable and amazingly low for the services on offer. To experience our low prices and our fantastic services for yourself, call us today on 020 8610 9182 and get booking with our St John's Wood, NW8 waste removal company.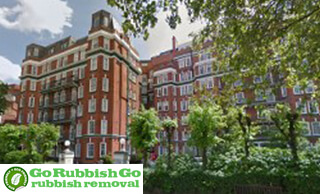 St John's Wood, the Leafy North Central London Suburb
St John's Wood is one of the leafiest and most affluent areas just outside Central London. Home to some of the wealthiest people in London, it is a well heeled area and comes under the postcodes of NW8, NW3 and NW6. Nearby areas include Hampstead, Baker Street as well as Swiss Cottage. Many well-to-do people reside in the area and it is a big tourist hub as there are international American schools here. A survey carried out in London shows that the residents of St John's Wood pay the highest rent averagely in the Capital. The nearest tube stations are Swiss Cottage and St John's Wood that can both be found on the Jubilee line. Surrounding stations include Finchley Road, also on the Jubilee and Metropolitan lines as well as Hampstead on the Northern line. The area is situated close to Little Venice which can be accessed via Warwick Park on the Bakerloo line.