House Clearance Alperton HA0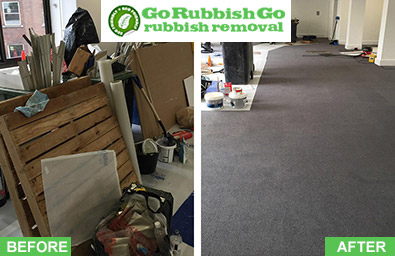 Are you sick of all that junk loitering about your house?
Are you ready to take back control and reclaim your home from the mess? Feeling overwhelmed by how much you have to do for a proper house clearance HA0? If so then you need Go Rubbish Go the premium Alperton house clearance service. Whatever you need a professional team for, whether it's a quick job to whisk away some old, unwanted furniture, or a month long project to completely clear out your home, our professional experts can help. We have experience in all types of clearances, so you can rely on us to make your home an oasis of tidiness. Call 020 8610 9182 to get a free estimate!
Hire Cheap House Clearance Services in Alperton
When you are seeking the support of a professional HA0 house clearance service you want a team that's reliable and efficient, but you also want them to be cheap. Often when we help our customers with house clear-outs, the reason they are looking to dump the junk is because they are doing a renovation or looking to move, so they normally have plenty to pay out for without having to pay hefty house clearance prices on top. Even if you don't have any of these things to pay out for you still want as cheap Alperton house clearance service as possible, and that's what we provide. We aim to be the best value provider in HA0, so call 020 8610 9182.
What Are Some of the Benefits of Hiring Our House Clearance Service HA0?
We don't expect our customers to just pick up the phone and hire us on a whim; you want to know what makes us special. We understand that in this day and age there is so much information available to you to help you make the right decisions that you want to know more before choosing the best Alperton house clearance company for you. So we want to highlight some of the top reasons our customers love us, to help you make your own mind up. For us there are three main benefits of hiring us: 1. Best customer service, 2. High quality services for every customer, 3. Best HA0 house clearance costs. To find out more or book with us just contact us on 020 8610 9182!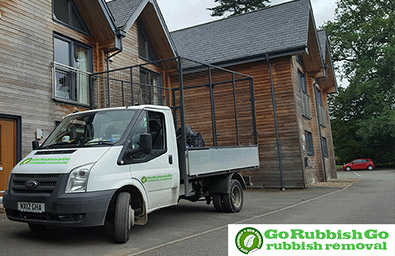 Enjoy Eco-friendly House Clearances in Alperton, HA0
It may not be something you've ever thought about, but the impact that your HA0 house clearance can have on the environment is considerable. Finding a safe and responsible way to get rid of your old, unwanted junk isn't easy. For many people getting to recycling centres is near impossible thanks to work and other commitments, and this means that when you do a house clear-out on your own, a lot of your waste will end up in the general rubbish and hence, the landfill. But there is a better way! With our eco-friendly house clearance in Alperton we make responsible disposal a top priority, so not only will you get a great service at a low price, but you'll also be doing your bit for the environment.
List of services we provide in Alperton, HA0:
Household Rubbish Clearance Alperton, HA0
Commercial Rubbish Disposal Alperton, HA0
Garage Clearance Alperton, HA0
Garden Rubbish Removal Alperton, HA0
Electronic Waste Collection Alperton, HA0
Building Waste Removal Alperton, HA0
How Can Our HA0 House Clearance Team Alperton Help You?
If you are considering hiring an Alperton house clearance service to help you ditch all the old junk in your home, then you may be concerned about what items your local HA0 house clearance service in will remove for you. It's a good thing to be aware of as there are some companies who will only dispose of certain items, which means you can't always get rid of the waste you need to dispose of. Fortunately there is a better solution for the residents of Alperton. Our clearance service is purposely designed to be suitable for not only the common items, but also a lot of the more uncommon ones too. Whatever it is, Go Rubbish Go can deal with it. Just call 020 8610 9182 to get a free quote!
Enjoy the Benefits of a Clutter Free Home with Our House Clearance Alperton, HA0
What are the benefits of a clutter-free home? We hear you ask. Well it can be hard to image that a HA0 house clearance could make much different to your health, but the truth is that having a home free of junk and waste actually has many health benefits. One of the main ones is probably the mental wellbeing that many people experience after a house clearance in Alperton, as they say a clear house equals a clear mind, so simply getting rid of all your unwanted stuff can immediately do your mind a world of good. Less junk means less dust and fewer dust mites and improved air quality. Enjoy these benefits by booking with us today.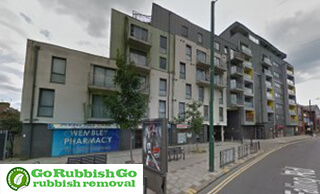 Making the Most of Your Days in Alperton
Located on the banks of the Grand Union Canal, Alperton is a district within the London Borough of Brent, and forms part of the larger area of Wembley. One of the most distinct aspects of the area is the local culture, which is an eclectic mix of different nationalities and ethnicities, creating a unique environment that appeals to locals and tourists alike. With the centre of Wembley so close by there is a never ending supply of entertainment thanks to Wembley Stadium for sporting events and concert hall for music and live entertainment, as well as unbeatable shopping options, bars and restaurants. Other areas of interest include Sydbury Golf Club, the London Shopping Outlet and Hanger Hill Park. Alperton is served by its own tube stop and numerous buses.