House Clearance Anerley SE20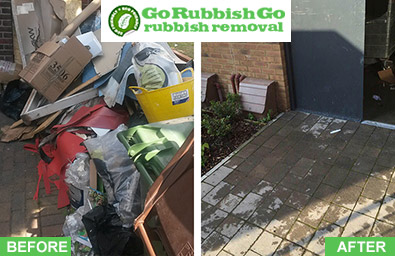 Nobody wants to live in a state of disarray, surrounded by mess.
But with busy schedules, keeping on top of your unwanted belongings or doing a house clearance Anerley can be tricky. First it's a broken hoover you don't have time to take to the tip, then a wardrobe you no longer want, or a chair that's seen its last dinner party, and before you know it your spare room (or whole house) is cluttered with stuff you no longer need, but don't have time to deal with. If this sounds familiar then you need a house clearance pronto. But you probably don't have time to do a house clearance in SE20 yourself. Luckily we do! So get in touch on 020 8610 9182 and we'll be happy to help.
Hire Cheap House Clearance Services in Anerley
So you've decided you do need a clearance service. That's great, now you just have to decide who to turn to for support. If you're looking for the best quality SE20 house clearance service then we are definitely the place to go. Our team are genuinely the best around. But if you're looking for the cheapest house clearance in Anerley, where can you go? Actually you'll still want to come to us because we provide the lowest price home decluttering service in the local SE20 area, and not only that but we also offer flexible booking times, special offers and discounts. Make the most of your local service and call us on 020 8610 9182 today!
Making Your House Clearance Projects in Anerley Simple
How can you make a house clearance in Anerley more enjoyable and simple to do? There are a few options available to you, but by far the most stress-free way to deal with a house clear-out is to hire a team of professionals. But where to turn to if you decide you do want to hire an expert team? Again there are a few options to choose from, but if you want a company that is all about making your life easier, by offering prompt, cheap and reliable SE20 house clearance , then Go Rubbish Go is the only place to turn. We know what we are doing, so just point us at the junk and we'll do the rest. Call 020 8610 9182 to find out more.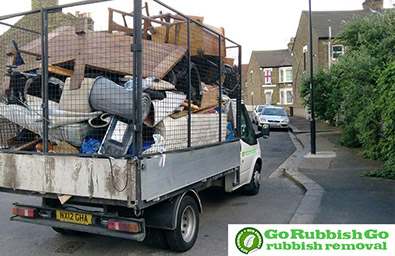 Looking for a Reliable House Clearance Team in Anerley, SE20?
It's hard to know where to look when seeking out a reliable Anerley house clearance team, but some of the things you might want to think about include how long the company have been providing SE20 house clearance services, and what experience do they have? We honestly believe we have the best team around. Not only have they been delivering professional services for many years, and have cleared a wide variety of homes and businesses, but on top of that we are proud to have the most reliable and effective team of experts. We always turn up when expected, do as requested and make sure our customers are always left happy. You can get all this by calling 020 8610 9182.
List of services we provide in Anerley, SE20:
Household Rubbish Clearance Anerley, SE20
Commercial Rubbish Disposal Anerley, SE20
Garage Clearance Anerley, SE20
Garden Rubbish Removal Anerley, SE20
Electronic Waste Collection Anerley, SE20
Building Waste Removal Anerley, SE20
The Eco-friendly Approach to House Clearance in SE20
Everyone knows waste is bad for the environment, and no one wants to contribute unnecessarily to landfills and environmental damage. Unfortunately it can be hard to deal with waste effectively, especially when you're too busy for Anerley house clearance, but that doesn't mean you can't take action to prevent this from happening, and it doesn't have to be hard at all. In fact with the support of Go Rubbish Go it can be incredibly easy to manage your unwanted junk in an environmentally friendly way. Our SE20 house clearance service is designed to deal with your waste quickly and efficiently, while also helping you do your part for the planet.
Why Choose Us for Your House Clearance in Anerley SE20
There are only a few things you really need from an Anerley house clearance company: you need a team who will do a great job, for a low price, and that put your needs first. Unfortunately it's not always easy to find a service that offers all of these things. But that's where we come in! Our service has been designed to meet our customers' needs whatever they may be. We always put our customers first and offer outstanding customer service. We provide the very best quality SE20 house clearance, and our prices are some of the best around. So get in touch now to see how we can help you.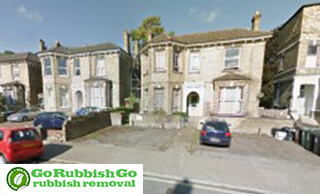 Explore the Beauty of Anerley
Historically Anerley was one of the original sites of the Crystal Palace until this was relocated to Penge Hill. Notable for the Croydon Canal that runs through the district, as well as the nearby Hornium Museum and Gardens, and also the Belair Park, Anerley is a mostly residential area within the London Borough of Bromley. Although it is a popular commuter destination due to its close proximity to the centre of town, and reasonable house prices, it's also a regular haunt for tourists looking for something a bit different. One of the biggest draws is nearby Selhurst Park which is the home of Crystal Palace football club, where visitors can enjoy a game after taking a bus or the underground from Anerley. Anerley railway station and Birkbeck station serve the area.