House Clearance Ardleigh Green RM11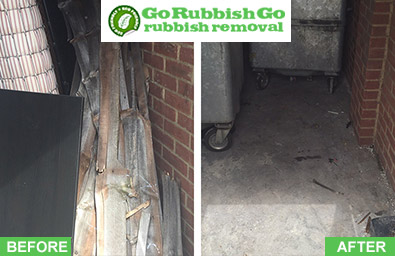 Are you on the hunt for an effective, reliable and affordable house clearance service in Ardleigh Green?
Given up hope that you'll ever be free from your household junk and unwanted furniture? Don't despair just yet, because Go Rubbish Go is here to help you with your Ardleigh Green house clearance RM11, and enjoy a clean and tidy home in RM11. Our expert team are always here to support the local residents in dealing with their waste quickly and efficiently, and we want to help you. No matter how much or how little your need our consultants to help with, we are able to help. Let us know what you need and when by calling 020 8610 9182 today.
Hire Cheap House Clearance Services In Ardleigh Green
We know that when it comes to hiring a house clearance service there are a few things that will always be true: you want a service that is good quality, and you want a service that is affordable, and ideally you want these at the same time. Often finding a Ardleigh Green, RM11 house clearance service that really does offer these two things together can be difficult, but not when you contact us on 020 8610 9182. After talking to our booking team about your requirements you'll be given a free quote, and the guarantee that we won't be beaten on price. So you can search high and low but you won't find cheaper prices or better service so come to the experts for help today.
Don't Let House Clearance In Ardleigh Green Stress You Out
When it comes to RM11 house clearance Ardleigh Green, many people inadvertently make things difficult for themselves, not realising there's an easier way. Either they just ignore the problem until it builds up to become a significant problem, or they try and deal with it themselves often causing themselves a lot of stress and frustration. But house clearances RM11 don't need to be done this way, it doesn't have to be a battle, it can actually be an enjoyable experience finding ways to reclaim your home. It's much easier to enjoy this experience when you have the support of a professional house clearance service. So if you'd like to do things the easy way contact Go Rubbish Go on 020 8610 9182 today.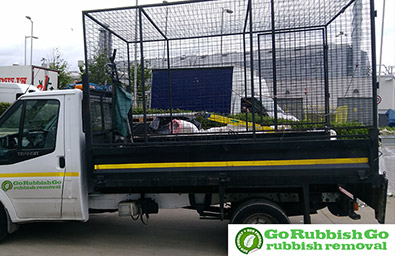 House Clearance In Ardleigh Green Without Hurting The Environment
The damage we do to our environment isn't something any of us want to cause; nobody sets out to actively hurt our planet. Yet it happens every day because there aren't enough provisions in place to help us limit this damage. But if you are an eco-conscious individual, who is looking for a way to complete their house clearance Ardleigh Green, RM11 without harming the planet even more, then we want to help you. We know it's not always practical to recycle your junk, especially if you have a lot of it, so let us do it for you when we complete your house clear-out. Just hire our professional house clearance team in Ardleigh Green, point them to the waste, and do your bit to help the environment.
List of services we provide in Ardleigh Green, RM11:
Household Rubbish Clearance Ardleigh Green, RM11
Commercial Rubbish Disposal Ardleigh Green, RM11
Garage Clearance Ardleigh Green, RM11
Garden Rubbish Removal Ardleigh Green, RM11
Electronic Waste Collection Ardleigh Green, RM11
Building Waste Removal Ardleigh Green, RM11
Looking For The Best House Clearance Experts In Ardleigh Green?
If you are looking for the best then we firmly feel that we should be your first choice for help with your house clearance in RM11, but why should you trust us? The reason our Ardleigh Green house clearance team is the best around is because we have created our service based on one primary principle: customer satisfaction. Everything we do and offer is driven by the fact that we want to make our customers happy. That's why we charge the lowest prices, hire the very best clearance experts, offer special offers and discounts to new and repeat customers, and it's why we always do the best job possible. So when you want the best, come to us.
Why You Should Book Your Ardleigh Green House Clearance Today
If you have been 'uming' and 'ahing' about whether to book a house clearance Ardleigh Green to help get rid of your household waste, let us help you make the decision. First off, if you've been thinking about hiring a professional team then chances are you need one – people rarely start thinking about this unless their junk is having a significant impact on their health or home. But aside from this, getting a complete RM11 house clearance is good for your health because it gets rid of clutter that may cause trips, and just by getting rid of it your stress will drop greatly, and that alone is worth a call to 020 8610 9182 to book your appointment.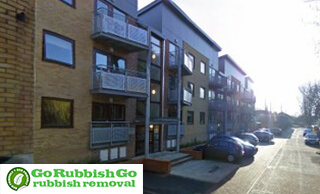 What to do in Ardleigh Green
A predominantly residential suburb of London, Ardleigh Green is located in the London Borough of Havering in the north-east of London. It is a relatively small district that was once known at Hardley Green before being changed to Ardleigh in the 1800s. Due to its relatively small stature in the borough it does not have its own rail station, but can easily be reached via Harold Wood, Gidea Park or Emerson Park, and there are several buses that connect Ardleigh to its neighbouring localities. The area is home to Havering College of Further and Higher Education as well as a combined junior and primary school.