House Clearance Brixton SW9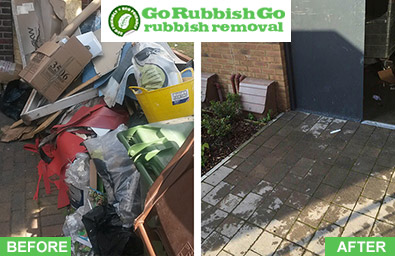 The useless objects in your shed, garage or the piles of old items in the closet are always an unpleasant sight.
That's why SW9 house clearance is recommended to be done at least once a year or more often, depending on the size of your house and if hoarding useless objects is something of a hobby of yours. We at Go Rubbish Go can help you to get rid of the useless objects in your house! No matter the place and the conditions – we have the right tools and experience to deal with big, heavy, bulky or even hazardous junk objects. House clearance in Brixton is much easier with our services. You can take full advantage of our offers by calling 020 8610 9182 and talking to an expert from our team. Book now and enjoy the unsurpassed benefits of a professionally cleared house!
Hire Cheap House Clearance Services in Brixton
Indeed, our low prices are an even greater benefit of our house clearance SW9 services. Cheap prices mean that our services can easily fit in your budget and the flexibility of our services let you to pick the exact services needed for the jobs that have to be accomplished. We will do nothing less and nothing more. Our Brixton house clearance crew can surprise you with a really big discount if you book more than one of our services in SW9. This is only one of the ways to save money with us. Yet there is another great benefit we offer, and it is that our services come with the highest quality despite being offered at the lowest prices in the area! You can easily see that for yourself by hiring us today with one call to 020 8610 9182.
Discover the Top Benefits of a Brixton House Clearance SW9
Postponing the big house clearance Brixton for the next season is not the best option, and especially when you know some of the top benefits of a clutter-free house: 1) No bad smells of rusting objects in the garden or in the shed. 2) A much cleaner atmosphere in the rooms that you probably use less in the house, such as the loft or the man cave in the basement.3) A better organization of your items. You will be surprised at how many objects in good condition can appear among the piles of useless objects. After the SW9 house clearance, you will again get access to these "forgotten" objects in good condition. 4) More free space to store other objects. 5) A much healthier and cleaner home environment.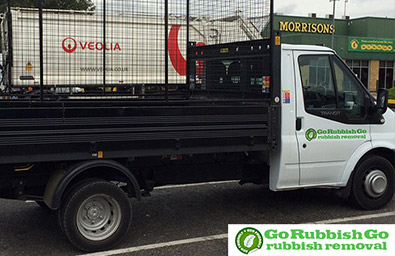 Choose Recycling As the Best Method for House Clearance in SW9
Recycling is the "greenest" method for house clearance Brixton. That's why it is the best way to show that you care for nature and the environment. The disposal of rubbish items into landfills is not a pretty sight and we provide the best solution to avoid that. Recycling has its own unique requirements and specs, but we specialize in that area too. Our crew will examine and sort all the rubbish collected during the SW9 house clearance by type, size or by other factors. Our special pick-up vans can store and transport just about any object to the recycling centre. Not to mention that some of the rubbish objects in good condition can be re-used or repaired.
List of services we provide in Brixton, SW9:
Household Rubbish Clearance Brixton, SW9
Commercial Rubbish Disposal Brixton, SW9
Garage Clearance Brixton, SW9
Garden Rubbish Removal Brixton, SW9
Electronic Waste Collection Brixton, SW9
Building Waste Removal Brixton, SW9
Do You Know Why Our House Clearance Crew Is the Best in Brixton?
First, our enormous experience is that makes us the Brixton house clearance company of choice. Our crew is skilled in every kind of SW9 house clearance job, such as garage, garden, loft, shed and cellar clearance. Second, we take care of the public safety by following all the regulations for disposal of household and commercial rubbish. We will deal with the necessary documentation too. Third, our employees pay great attention to detail, so you can expect a meticulously trained crew that will get the job done within only a few hours, with care for the rest of your house. Add the big discounts for our local clients, and you will get a better idea why we are the best in SW9.
Choose Go Rubbish Go and We Can Get Started on Your Brixton SW9 House Clearance Right now!
Call us today to book, inquire or just to get more information about our complementary services. We can meet even emergency needs, thanks to our same day service and the immediate response of our crew. This is a very important benefit if you don't want to postpone the big house clearance in Brixton for the next month or for the next season. The cold winter is around the corner, so there is still some time to take advantage of the best conditions for de-cluttering the house. Organize all the family members and spread out the easy tasks, but leave the difficult jobs to us. We can do them professionally. Book your SW9 house clearance now on 020 8610 9182!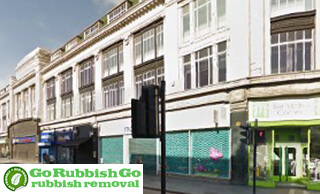 Let's Take a Stroll through Brixton
Brixton is a South London district that falls within the Borough of Lambeth. The area is primarily residential and has many retail outlets and a famous street market. Some of the nearest areas include Clapham, Stockwell, Camberwell, Streatham, Herne Hill and Tulse Hill and the district is home to a diverse community which includes many residents with Caribbean roots. Brixton has undergone gentrification in the last two decades and has become more appealing to the middle class. A farmers' market is held regularly on Station Road and Brixton Market offers a multicultural experience with its many stalls and shops. The Brixton Murals and Ritzy Cinema are among the other local attractions. There are both a tube and a railway station serving the district, as well as many London Buses.