House Clearance Hounslow TW3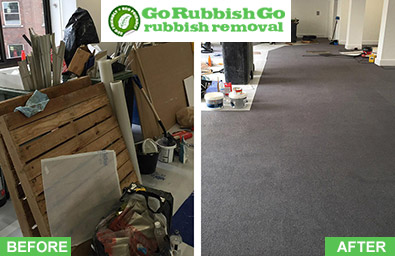 We can get started right now and what we at Go Rubbish Go can do for you is to help you get rid of the countless useless objects that you have probably been hoarding in the basement for years. We can start your TW3 house clearance as soon as possible and it will take only a couple of hours. Yet it all depends on the type and size of the junk, but that's an area in which we excel. From old electronic devices, to appliances or just big empty cardboard boxes – we can take care of it all. You will not be able to recognise your house after our Hounslow house clearance service! A team of professionals is ready for your call on 020 8610 9182 and you won't be disappointed, because we will exceed your expectations and will provide everything you need and more.
Hire Cheap House Clearance Services in Hounslow
To start with, our Hounslow house clearance prices are much lower than what you would probably pay if you chose to deal with everything by yourself or hire another contractor. Taxes for pick-up services, fees for the legal issues, eco-friendly containers, heavy-duty packing materials, etc. – there is no need to pay for all these things as you get them all just by hiring our company. The low price of our services doesn't mean low quality though! House clearance in TW3 has its own unique specifics, because this is one of the areas close to Downtown London and also one of the most picturesque districts of the capital, and thus the removal of rubbish is strictly regulated.
We Offer Much More than just Low-cost Hounslow House Clearance TW3
In addition to the best prices in the area, we also provide a number of complementary services that can answer all your needs. Hounslow house clearance could be much easier with our company, because we have professional vehicles at your disposal anytime. We can collect and recycle most of the household rubbish, which is indeed the best and easiest way to reduce the amount of waste dumped into tips. After the house clearance TW3 service, you will have your house completely tidied up and free of clutter. This means that we offer services that range from clearing waste from sheds and garages, to basements and cellars, and even lofts. Get in touch on 020 8610 9182 now to tell us about your needs and we'll offer you a suitable solution.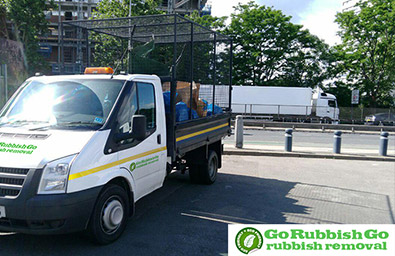 House Clearance Services with Care for the Environment in TW3
Taking care of nature as well as public safety is something that we do on a professional level too. Reducing the landfill problems due to disposal of hazardous objects is only a hint of that. Moreover, at Go Rubbish Go we know how to overcome the legal issues with noise levels and pollution during TW3 house clearance. Our vehicles are eco-friendly and have a low carbon footprint. We know how to store and sort huge amounts of rubbish by size and type without causing any public safety problems, which usually is an issue in the quite densely populated TW3 area. We will take care of the overwhelming legal documentation regarding the specific Hounslow house clearance case if we have to.
List of services we provide in Hounslow, TW3:
Household Rubbish Clearance Hounslow, TW3
Commercial Rubbish Disposal Hounslow, TW3
Garage Clearance Hounslow, TW3
Garden Rubbish Removal Hounslow, TW3
Electronic Waste Collection Hounslow, TW3
Building Waste Removal Hounslow, TW3
Experience Is Important and Our House Clearance Crew in Hounslow will Prove It
Numerous years of experiences make quite a difference when you want us to get the job done quickly and effectively. We can start our Hounslow house clearance service as soon as possible and can finish or at least provide a visible result until the end of the same day. When you talk to our experts, they will ask you basic things that will help determine what we will have to deal with. In addition to that, our experts will also determine a team of exactly how many men is needed to get the job done in line with your requirements. On the day of the TW3 house clearance, we will be organised and quick, and we'll strive to reduce the hustle and bustle to a minimum. Book today on 020 8610 9182 and see for yourself!
Need the Best Solution to House Clearance TW3? Choose Us!
We are definitely the company of choice for your house clearance in Hounslow. There are many things that set us apart, but our biggest advantage is professionalism. We are not afraid of dark tiny basements, or spider webs, bad smells, rusty objects or mould on the walls. Even if your basement has no windows at all and the lights are broken, don't worry! We are used to steep stairs and will help you get rid of the dusty junk items. Our crew possesses a range of professional tools and equipment, such as powerful lights and torches, ladders, protective gloves, ropes, collection bags, and more. We always ask for your requirements and, at the end of the day, we can surprise you with a very appealing discount too. This is a way to show our care for our regular clients, because we are the best company offering reliable and cheap TW3 house clearance.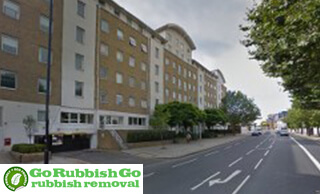 A Brief Look at Hounslow
The history of Hounslow, the principal area in the London Borough that bares the same name, goes as far back as 1211 and over the decades it has evolved from a small village through a market town into what it is today – a large London suburb with over 66,000 residents. The area is a commercial hub in its own right, with a big shopping centre and a busy high street with many cafes, restaurants and independent shops. Hounslow Heath can be found to the west of the district and is a nature reserve and big public park with an area of around 200 acres. The proximity of Hounslow to the Heathrow Airport has led to the construction of many new hotels here. Three tube stations and Hounslow railway station provide good transportation links.