House Clearance Pimlico SW1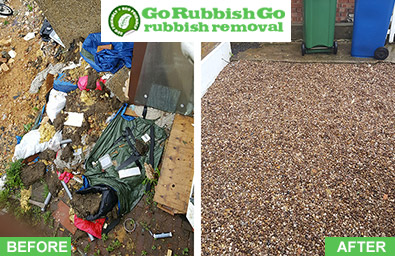 Is your house in Pimlico filled with items you no longer require?
Are you fed up with threading on waste and tripping on old and useless junk all the time? We have the perfect solution for you! Go Rubbish Go provides comprehensive SW1 house clearance services that will quickly free your home from all the clutter and rubbish. We have been delivering our top-class solutions for the better part of the last 15 years, so you can trust that we know a thing or two about waste and how to safely dispose of it. We will carry out your house clearance SW1 quickly and thoroughly, and at a very low cost. Contact us today on 020 8610 9182 to find out more and book your appointment.
Hire Cheap House Clearance Services in Pimlico
So, you want to get rid of your household waste, old attic junk, garage clutter etc., but you are working on a budget and you don't think you can afford a Pimlico house clearance service? You are wrong! Just check out our special deals and you will undoubtedly find a service well within your price range. We aim to serve everyone who has a waste-related problem, no matter how tight their budget. That's why our SW1 house clearance services are very reasonably priced and we charge much lower than the competition. Furthermore, we will charge only for the amount of junk we take away from your home, so you'll pay for what you get and nothing more! Call 020 8610 9182 now to claim your free quote, no strings attached!
The Best Team for Your SW1 House Clearance
Are you hesitant about letting strangers into your W1 home? With our team handling your house clearance in Pimlico, you won't have to worry about anything. We carefully select every member of our crew and they undergo a thorough vetting and training process, so that we can guarantee they are completely trustworthy and armed with the skill set necessary to do a perfect job. Our waste collectors are equipped with the latest tools and top-of-the-line vehicles to make quick and efficient work of your SW1 house clearance. They will collect every item you don't want anymore and know how to best handle it, transport it and dispose of it. That kind of skill comes with years of hands-on experience, and we can proudly say our employees are the best in the industry.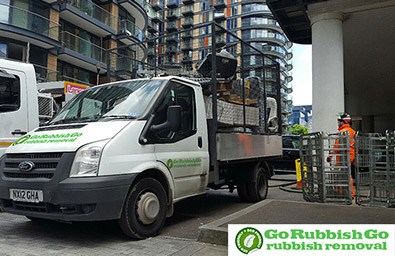 A Pimlico House Clearance Gives You So Many Benefits
A thorough house clearance in Pimlico will give you a number of benefits. First of all, by removing all the useless stuff from your home, you will get a lot more space that you could utilise much more productively. Think about it, you will finally be able to use your garage for parking you car, your loft conversion project won't have to be postponed anymore and you'll have enough room to practice your favourite hobby! Also, less clutter will mean less dirt and also easier cleaning, and less dirt and dust in turn means fewer allergens and a healthier home atmosphere. With our SW1 house clearance services you will reap all those and many more benefits, so get in touch on 020 8610 9182 to book today!
List of services we provide in Pimlico, SW1:
Household Rubbish Clearance Pimlico, SW1
Commercial Rubbish Disposal Pimlico, SW1
Garage Clearance Pimlico, SW1
Garden Rubbish Removal Pimlico, SW1
Electronic Waste Collection Pimlico, SW1
Building Waste Removal Pimlico, SW1
Our House Clearance Services in SW1 Don't Harm the Environment
At Go Rubbish Go, we always strive to be as green as possible in everything we do. All our Pimlico  house clearance solutions have been devised with the well-being of the environment and the public in mind. We have spent many years in honing our skills and techniques in order to be able to provide a service that has a minimal impact on the world around us. Our green practices include extensive recycling efforts – we send more than 85% of the collected rubbish to licensed recycling centres. We also use highly fuel-efficient vehicles and carefully select our routes to travel as short a distance as possible and thus minimise greenhouse gas emissions. Take advantage of our eco-friendly house clearance SW1 services and do your bit for the environment too!
Get the Best Deal on Your House Clearance in Pimlico
If you are looking for the best value for money house clearance in SW1, you don't need to look any further! Just dial 020 8610 9182 and reserve your appointment with our experienced collectors today. We offer the lowest prices in town, but that doesn't compromise the standard of our service in any way – ours are the most efficient services you could hire for your house clearance in Pimlico. And to sweeten the deal even further, we have exclusive offers that will give you up to a 50% discount on selected services. What more could you ever wish for?! Don't wait a second longer! Give us a call now, grab a bargain and say goodbye to all that pesky waste for good!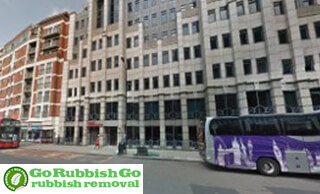 A Quick Guide to Pimlico
Pimlico is an affluent area of central London that is located in the City of Westminster. Situated in zone 1 of London's transport districts, it is a well-connected place with its own tube stop on the Piccadilly line. Famous for its grand gardens and historic architecture, it is now a protected area of the city. House prices here are well above the London average and include a structured assembly of residential streets built by Thomas Cubitt in 1825. A large number of Grade II listed buildings can be also found here, along with the notable Dolphin Square development and the beautiful Churchill Gardens. Famous residents have included Winston Churchill and Laurence Olivier, while nearby areas include Belgravia, Victoria, Chelsea, Clapham and Westminster.