Rubbish Removal Becontree Heath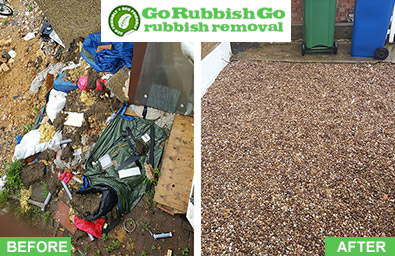 There is way to avoid the amount of items we eventually end up with in a home, as we collect not only good ones, but also many that happen to be pretty useless years down the line.
There is hardly any point in keeping those around if you can have them gone. You can get the items out of the way and send them for recycling or to the tip with relative ease. Go Rubbish Go provides top class Becontree Heath rubbish removal services and we have more than ten years of practical experience in this industry. You can find out more with a single phone call, so call now on 020 8610 9182. Book a RM8 waste removal service now and benefit from our special offer!
Book Cheap Rubbish Clearance Service in RM8
We offer affordable and professional rubbish removal services covering the Becontree Heath RM8 area of the city. If you ever want to have a lot of items out of the way for any reason whatsoever, you can find a way to do this easily and cheaply with us within a single day. We provide high quality service balanced with affordability for a reason – we aim to service as wide a range of clients as possible. From a major waste disposal in Becontree Heath, RM8 to the smaller, but equally important waste collection jobs we will give you what you need today.
Why We the Best Choice When It Comes To Becontree Heath Waste Removal
We have been in this business for over a decade and this knowledge gives us a unique understanding of the industry compared to the more inexperienced companies on the market. We know what you need and we will solve your issues today. From the more difficult and almost impossible to complete tasks to those completely mundane and small jobs, we can take care of it all without you ever needing to lift a finger. If you want a great team of professionals working on your rubbish disposal in RM8, then you will find what you need with us and a whole lot more. We have the manpower, the necessary experience and we can take care of all your individual rubbish removal needs today.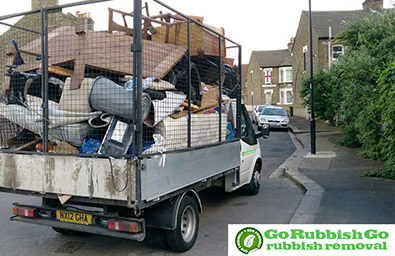 Testimonials
I had a whole basement worth of clothes, discarded furniture and worse and it only took them a single afternoon to clear it out. I needed a quick rubbish removal in Becontree Heath RM8 and they delivered! Well done!

Offering Same-day Waste Collection RM8 Service
If you have a home struggling under the weight of many years' worth of items you did not get rid of, then you may need to have a professional Becontree Heath, RM8 rubbish clearance company backing your efforts to clear up your home. Here at Go Rubbish Go we have what you need when it comes to waste disposal in Becontree Heath. Whether you need us to come to your property at a working day or during the weekend, will give you the help you require. All you need to do is call 020 8610 9182 to book now and you will find more information about our services, as well as a free quote you can use as reference, should you decide to think of other options. We can come to you even at short notice so a same day service is always an option!
List of services we provide in Becontree Heath, RM8:
Household Rubbish Clearance Becontree Heath, RM8
Commercial Rubbish Disposal Becontree Heath, RM8
Garage Clearance Becontree Heath, RM8
Garden Rubbish Removal Becontree Heath, RM8
Electronic Waste Collection Becontree Heath, RM8
Building Waste Removal Becontree Heath, RM8
Simpler and Easier Waste Clearance in Becontree Heath
People often have a hard time figuring out how to handle the piles of random items in their possession after long years of residing in a single home. You don't really need much to make it happen however, as it will be something that can be as easy as calling us on 020 8610 9182. We have the ability to collect and recycle a wide range of items for safer disposal. You will gain a lot from using our services, as they will allow you to have waste collection RM8 done right. Waste clearance in RM8, Becontree Heath requires serious time and effort if you work alone, but that doesn't have to be the case. You are not alone – we have your back. If you have any doubts, just call us and ask about our free quote and we will give you information relevant to your current situation.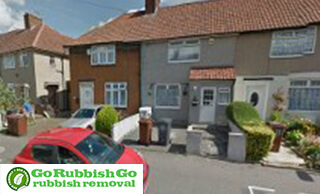 Enjoying Becontree Heath
Becontree Heath is a wide open space located in London Borough of Barking and Dagenham. The area name itself comes from the fact that it used to be a meeting place for the local community of the Becontree Hundred, which was most of what is now East London. Back during 1465 the Hundred lost most of that land in the East and the meeting place was relocated right on the fringe of the area. Today one can still visit interesting places around Becontree Heath such as the Becontree Heath Estate, built by order of the Barking London Borough Council between the years of 1966 to 1970. There are bus lines leading to Beckton, Chadwell Heath, Romford, Chigwell, Gallows Corner, Rainham, Canning town and Dagenham, making this a great location for anyone traveling around the city.