Rubbish Removal Brockley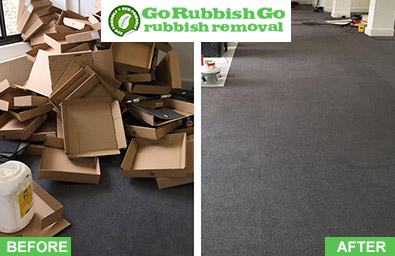 At Go Rubbish Go we understand what our customers need when they call and we are always ready to handle the job.
Our team are incredible when it comes to proper Brockley rubbish removal so when you need your rubbish clearance done in a swift and efficient manner, you need to call us. We will be punctual with the arrival, we will bring all the safety gear and the tools required for the job and we will handle the job with absolute ease, without disturbing you in any way. We are the experts in Brokley, SE4 and will surprise you with their meticulousness. Book with us today on 020 8610 9182 – call us and request your free quote! We guarantee that you will be impressed!
Book Cheap Rubbish Clearance Service in SE4
What is great about our Brockley waste removal services is that you get them all at an amazing price. When you come to us, we consider it as a sign that you want the best. And we not only provide the best service and the best people for the job, but also offer the best deals out there. Brockley is a better place since we got into the waste disposal SE4 scene and we have been gifting customers in the area with the best offers around. The prices get lower and the quality of work is never compromised – on the contrary, it only gets better. Hire us for rubbish clearance in Brockley, SE4 by calling 020 8610 9182 today. Contact us for your immediate free quotation.
Why Are We The Best Brockley Waste Removal Company?
What sets us apart from all the rest of the rubbish removal companies in SE4 is that we understand our customers' needs. We know what you want. We understand that you do not want fancy new services and unique experiments. You simply want the job done and we will deliver just that. Our customer service is online 24/7 and you can contact our operators – by phone on 020 8610 9182 or via email – at any time to ask or comment about our waste collection in Brockley. Our rubbish collectors are experienced professionals who always do the job right. Our final goal is customer satisfaction and we achieve it every time. Why book us? Because we are simply better.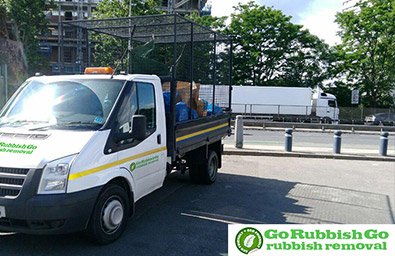 Testimonials
Last week I hired the company to handle a rubbish clearance job that was much too difficult for me and my husband to do alone. They arrived to our house in Brockley, SE4 and immediately started working. The work made a difference almost immediately. Amazing service! Thank you so much!

Get a Same Day SE4 Waste Collection Service Today
We take pride in the speed with which we carry out our services. We make sure to be there for the customers in Brockley as soon as possible. An important aspect of our rubbish removal work is that we can provide same day services. We have teams that deal with the immediate handling of a job if it cannot wait. The price is low, the service is expedient, and the customer is happy – this is what we like to keep going with each and every service. If there is an emergency and it cannot wait, then rely on us and call our customer service operators on 020 8610 9182! Let us complete your SE4 waste clearance chores for you right now.
List of services we provide in Brockley, SE4:
Household Rubbish Clearance Brockley, SE4
Commercial Rubbish Disposal Brockley, SE4
Garage Clearance Brockley, SE4
Garden Rubbish Removal Brockley, SE4
Electronic Waste Collection Brockley, SE4
Building Waste Removal Brockley, SE4
Our Professional Service Does Simple Waste Clearance in SE4, Brockley
Waste disposal SE4 is so much easier now that we operate in the SE4 area. We are the quick solution to any waste-related problem as our services take waste clearance to a whole new level. We handle jobs with extreme ease and we make sure that everything is flawless at the end of the job. We are punctual so you won't have to wait if you hire us. When we start working, the results are immediately noticeable, and we will definitely not waste your time when handling your rubbish removal. We will complete the job swiftly and efficiently, leaving you with your rubbish-free home, because that is what Go Rubbish Go is all about – no clutter and all tidiness.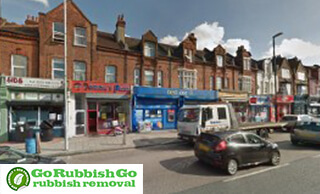 Living in Brockley, SE4
Brockley is located in the south east part of London, within the London Borough of Lewisham. It is right next to the centre of London, only 5 miles away from Charing Cross. It is a home of many fine churches, such as St Peter's and St Mary Magdalen's RC Church. Another notable place to visit there is the Rivoli Ballroom, a Grade II listed building that was once a cinema, but was turned into a dance hall in 1951 – a place where people come to have fun and enjoy big concerts such as the one by Florence + The Machine in 2012. The area's focus on the arts is appealing to many other artists as well and that can be seen in the Lewisham Art House.