Rubbish Removal Camberwell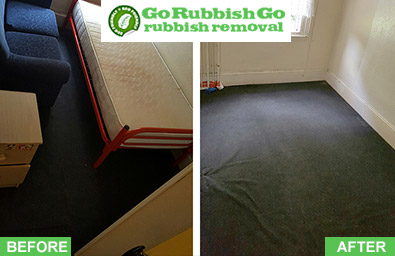 If you're looking for highly efficient rubbish removal services in and around Camberwell and the SE5 area, then the services of Go Rubbish Go are the ones you shouldn't miss out on.
Our dedicated team members make sure that all your requirements are met without any mishaps. Be it a home, office, restaurant or any other commercial building, we make sure that all the junk gets wiped out completely. The high quality service provided by our crews is the main reason for our growing popularity. It's no surprise that we are one step ahead all the other Camberwell waste collection services due to our ever so reliable services. Call today on 020 8610 9182 to get to know more about our services and booking details.
Book Cheap Rubbish Clearance Service in SE5
The teams at Go Rubbish Go are hard working and there are never hidden charges for the work they carry out. We don't work for gaining huge revenues in a short time. The rubbish disposal service provided by our firm in Camberwell is the best one out there. Call now on 020 8610 9182 to get access to all the free quotes provided by us. As soon as you settle on a deal, we'll start our work and strive to finish the job as soon as possible. Alternatively, booking can also be done online on our website if you are unable to contact us via phone. So, book today if you don't want to miss out on the opportunity to get rubbish disposal in SE5, Camberwell at low prices.
Why Our Rubbish Disposal Company Is The Best In Camberwell?
We have huge support from our customers who share their positive reviews with their friends and family. This helps us in gaining the trust of a large number of customers and since we never fail to deliver, people will keep on hiring us for efficient waste disposal Camberwell, SE5. Our expert workers are so experienced that they never miss out on a single chance to prove their worth to the customers who hire them. We handle all kinds of tasks with the same dedication, no matter how big or small. Hence, we are considered to be the best waste collection company in Camberwell. For high quality SE5 waste clearance services, call today on 020 8610 9182 or visit us online.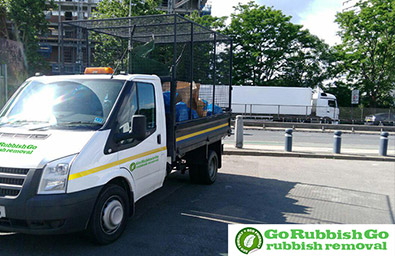 Testimonials
Hired this company for a rubbish removal job in Camberwell. There was a lot of green waste that I'd accumulated and I needed some professional help for its disposal. I'm really happy I hired them! Definitely the service I needed! I will make sure all of my friends in SE5 know about you guys!

Book Our Waste Collection SE5 Service to Solve the Issue within a Day
Our rubbish clearance Camberwell service is all that you need in order to clear out garbage from your yard. You don't have to worry about anything if you've opted for hiring our services. We arrive as per the specified time and make sure that all tasks are executed as per our plan. Once we arrive at your place, the cleaning process will take place in full flow and we never stop till the whole place is free from any sort of wastes. We also make sure that all the rubbish-related tasks get completed in a single day so that your precious time can be saved. So, book our Camberwell rubbish removal service now to get the job done within a single day.
List of services we provide in Camberwell, SE5:
Household Rubbish Clearance Camberwell, SE5
Commercial Rubbish Disposal Camberwell, SE5
Garage Clearance Camberwell, SE5
Garden Rubbish Removal Camberwell, SE5
Electronic Waste Collection Camberwell, SE5
Building Waste Removal Camberwell, SE5
Professional Waste Clearance Services in SE5, Camberwell
We keep things simple so that all tasks can be completed without consuming much time. Too much planning can result in poor outputs and so we try to formulate simple plans, divide the work and work as teams for better results. Our waste removal team members come with all the necessary tools and equipment for clearing out junk as soon as possible. Book our rubbish removal services to remove waste from your place and get a completely clean living space. Give a call to 020 8610 9182 and talk with our experts to book waste removal SE5 services at affordable rates. The professional team of the best service provider in Camberwell will knock at your door soon after you place your order.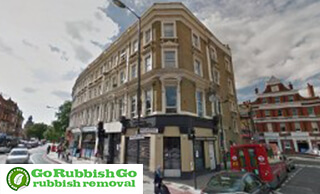 A Few Interesting Facts about Camberwell
Camberwell can be found in South London and it mainly falls within the Borough of Southwark, with its westernmost portion being a part of the Borough of Lambeth. This inner-city district is a quite densely built up. Historically, the Camberwell parish was much larger and covered today's Dulwich, Peckham and Nunhead, among other districts. The area is a hub of culture with many art galleries and smaller exhibition spaces, like the South London Gallery and Camberwell College of Arts, and the Camberwell Arts Festival held annually is quite popular too. Camberwell has also lent its name to a rare butterfly species – the Camberwell Beauty. Many bus routes pass through the area and the nearest railway station is Denmark Hill.