Rubbish Removal Feltham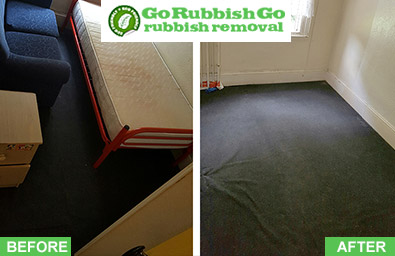 Just think of how much space you will get back once all that rubbish has gone! You will be more than happy!
Let us help you now with our TW13 rubbish disposal services and we promise you won't be let down with what we can offer you. Don't keep putting up with rubbish. Let us remove it for you and you will see superb results! Also, you won't believe the bargains you will get. Call 020 8610 9182 today for expert help! Go Rubbish Go is the best company when it comes to offering high quality Feltham waste clearance services at attractive prices.
Book Cheap Rubbish Clearance Service in TW13
Need waste removal in Feltham, TW13? It is time to call us if you would like professional help. This way, you know you will receive the best quality services around. So get in touch today and receive amazing discounts on all our rubbish removal services. There is no time like the present to act if you are in a bit of a rubbish crisis. We will come over straight away and solve any issues you are dealing with. Stop suffering and hire our team for expert help! Take advantage of our cheap prices to save even more!
Why Is Our Rubbish Removal Service The Best In Feltham?
If you have just had a renovation done in your home and now you are left with an old, ripped out kitchen and lots of waste, consider hiring us for professional Feltham rubbish clearance. Trust us; we will not let you down. We are flexible with our booking options so whenever you need us, we will be right there for you at all times. Our rubbish removal service is a great option because you are guaranteed high-quality services in the TW13 area and it's a relatively quick, easy and stress-free experience. Call now on 020 8610 9182 and you will receive a free quote with no obligations attached!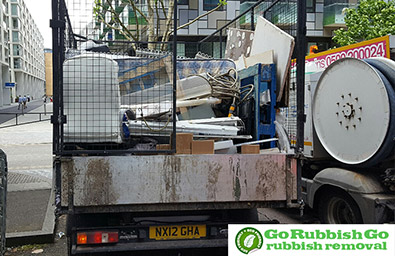 Testimonials
Very efficient staff! All I can say is that they did an amazing waste clearance job in Feltham, TW13 last weekend. They were very friendly and hard-working! I couldn't have asked for better help!

Hire Our TW13 Waste Disposal Service And We Will Get As Much Waste As Possible Recycled
We don't believe in disposing waste randomly. We believe in the importance of recycling. If you want a greener, healthier world, you need to stop wasting things and throwing them away. We try to recycle any rubbish you send our way so that your waste is put to good use. When you book with us for rubbish removal in the TW13 area, you won't believe how eco-friendly we are. And we certainly are! We try not to waste a thing because waste is causing a large part of the earth's deterioration. We want to use your already used resources and turn them into another resource. Start thinking about your planet and your health and learn to recycle! Book now for the best waste disposal Feltham, TW13!
List of services we provide in Feltham, TW13:
Household Rubbish Clearance Feltham, TW13
Commercial Rubbish Disposal Feltham, TW13
Garage Clearance Feltham, TW13
Garden Rubbish Removal Feltham, TW13
Electronic Waste Collection Feltham, TW13
Building Waste Removal Feltham, TW13
What Are The Benefits Of Hiring A Waste Collection Company In TW13, Feltham?
The benefits to hiring Go Rubbish Go for waste clearance are countless. But don't just trust us blindly, see for yourself! Make sure you give us a chance today if you would like professional TW13 waste collection . You will save vast amounts of time, money, energy and pure hard work, so do get in touch if you would like our help. We will be there for you whenever you need us. You can count on us to tackle your rubbish removal Feltham professionally! Call 020 8610 9182 now for a free estimate and treat yourself to a professional service.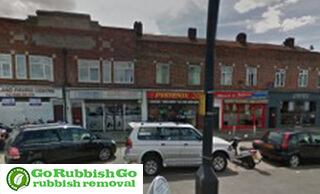 A Bit Of Info On Feltham
Feltham is a town in West London and it's part of the London Borough of Hounslow. Its postcode districts include TW13 and TW14. The area is close to the Heathrow Airport. It is also home to many open spaces and public venues such as the Feltham Assembly Hall which was opened in 1965 in Feltham Park. There are some excellent sport facilities that can be found in the Feltham Community College as well as in the Rivers Academy West London. The easy access to Central London and the good local road network have turned this place into a base for a many of high-tech companies such as DHL and Arqiva.