Rubbish Removal Hackney Marshes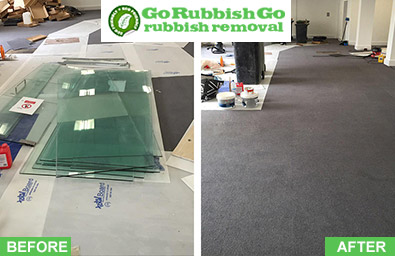 You may be tempted to hire a skip or book a waste collection from your local council.
However, both these have a couple of downsides. Booking a skip can be costly, especially if you're filling it yourself. You usually have to pay by the day and therefore, if you take longer to load it than you originally anticipated, you may have to pay more. You also have to take the time to fill it and if you have a job or busy life in general, this could be difficult and even dangerous if the items are heavy. Also, there are some items, like fridges, which must be disposed of in a correct manner to save the environment from harm. The council has limits on where and how much it can collect. That's where Go Rubbish Go comes in. Call 020 8610 9182 now and find out what Hackney Marshes waste clearance services we can offer you.
Book Cheap Rubbish Clearance Service in E9
If you need a waste disposal team to get rid of your rubbish, look no further. We're the most professional team in the E9 district and will not let you down. There's no need to hire a skip and pay ridiculous prices when we offer the best deals on E9 waste clearance. Not only will we do the job cheaply, we'll do it right and with class. The customer is our number one priority. Therefore, we want you to feel satisfied after using our rubbish removal Hackney Marshes service. Give us a call on 020 8610 9182 now and speak to one of our friendly staff. We'll give you a quote and come over to collect your rubbish as soon as you want us to.
Hire Us For Waste Removal In Hackney Marshes And We Will Recycle Your Waste
Just as we try to help the environment by collecting harmful materials, our Hackney Marshes rubbish clearance company also tries to help through other methods. When collecting your waste, we sort through and find what can be recycled. We then distribute the recycling where it needs to be taken. This country has a huge problem with fly-tipping and pollution – we want to combat by doing the most we can to recycle and prevent waste from being dumped on our streets. We also want to spread awareness that dumping potentially harmful products on the streets is not safe and we want to encourage people to stop doing this. Don't hesitate to call 020 8610 9182 for advice – at Go Rubbish Go we can pick your rubbish up without any hassle. Hire our nature-friendly waste clearance services and have peace of mind that you are doing your bit for the environment.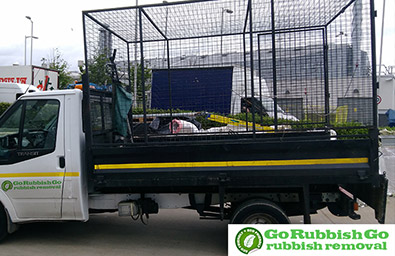 Testimonials
I have only one word to describe this company –professionalism! All of the people that work there are great experts who know exactly how to do their job! The team that came to my apartment in Hackney Marshes, E9 consisted of very diligent and hard-working people. They provided me with an excellent household rubbish removal service. Definitely worth the money!

Hire Experts In E9 Rubbish Disposal And Get Rid Of Rubbish The Easy Way
Hiring a skip and trying to take on the load yourself can be a huge burden. Not only can it involve heavy lifting, it can cost you more money than you actually need to spend because the job takes longer. Also, if you try and dispose of some items, such as freezers, yourself, this is actually illegal. White goods contain chemicals which can be harmful to the environment. Therefore, they need to be disposed of in a proper manner and not merely taken to the dump. Our waste disposal experts know how to handle, load and dispose of large items, such as this, and will do it with the upmost care. Hire our experts today and we'll take the burden of waste removal Hackney Marshes, E9 away from you.
List of services we provide in Hackney Marshes, E9:
Household Rubbish Clearance Hackney Marshes, E9
Commercial Rubbish Disposal Hackney Marshes, E9
Garage Clearance Hackney Marshes, E9
Garden Rubbish Removal Hackney Marshes, E9
Electronic Waste Collection Hackney Marshes, E9
Building Waste Removal Hackney Marshes, E9
We Offer Unique Waste Collection E9 Services That Cater For Every Need
Rubbish removal companies are ten-a-penny nowadays, especially in the E9 district, but rest assured, our company is the best around. Most rubbish disposal E9 companies will collect your rubbish but we will do with while using our knowledge in the field to make sure you get the most value for your money. We won't charge you over the odds or mess you around like other companies as we understand the importance of waste disposal in E9, Hackney Marshes for the environment and your home. Simply give us a call on 020 8610 9182 and we can give you a no obligation required quote for the service you need.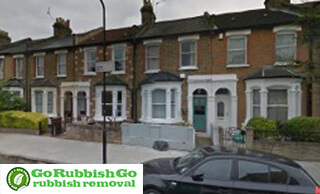 A Walk in Nature in Hackney Marshes
Hackney Marshes is found in the London Borough of Hackney, stretching along the River Lea bank. This is a large grassland area that used to be marshes, hence the name, and was drained in the late-19th century to answer Hackney's increasing demand for land for building expansion. Hackney Marshes has been part of the Lee Valley Park since 1967 and today it is one of the biggest areas of protected common land in London. The commons in the area have been used for various sports activities since the 1880s and part of the 2012 London Summer Olympics facilities were built here too. Hackney Marshes are bordered by Lea Bridge, Leytonstone, Homerton and Hackney Wick, among other areas, and transport links are provided mainly by bus services and the nearby Hackney Wick tube station.