Rubbish Removal Hammersmith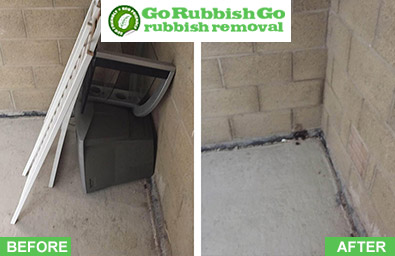 Everyone wants their home or office in W12 to look its absolute best, but if you don't have the time to de-clutter or clear your properties then you can end up with a very big job on your hands!
Call Go Rubbish Go today and we'll handle all of your W6 waste clearance problems so that you won't have to. We have experienced, friendly and dependable team members who are just waiting to help you to get a clearer home.
Book Cheap Rubbish Clearance Service in W6
With lots of different services to choose from you're sure to find the ideal one for you! We can help you with everything from Hammersmith rubbish removal to white goods recycling, as well as everything in between! Our waste disposal W6 services aren't just designed to return your home, office or garden to its former glory, but will save you time, stress and effort as well. If you're keen to hire the best in the business for your home, and if your property is located within the W6 or W14 postcode districts then we can help! Speak to one of our team members today by calling 020 8610 9182 to find out more!
Call Now For Incomparable Hammersmith Junk Removal Services!
There are lots of great reasons to choose Go Rubbish Go for your home clearance or office clearance, from our excellent team members to our flexible service hours. If you choose our Hammersmith waste removal team then you can even take advantage of our low prices and competitive rates, which are sure to save you money. Call us now and we'll give you a free price estimation without any obligation needed, so that you can see for yourself how much money you could save!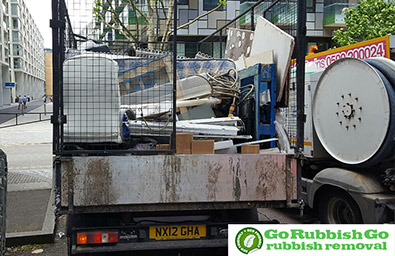 Testimonials
I was struggling to deal with all the rubbish at my property in Hammersmith when my sister recommended this firm. Luckily, all I had to do is call them and on the very next day all the rubbish was gone. Great W6 rubbish clearance service!

The W6 Rubbish Clearance Help That You Need Is Here!
From waste collection in Hammersmith to office clearance help, there's no end to the many ways in which our teams can help you, and we're confident that you won't find more experienced and reliable help anywhere else in the area! If your property can be found in the W12 district then we can help you to get a clearer home or office in no time at all. Whether you've been left with the waste from builders or if your attic is filled with junk, with just one phone call you can say goodbye to your clearing worries. For more information, call us today on 020 8610 9182! Book now and get a heavy discount!
List of services we provide in Hammersmith, W6:
Household Rubbish Clearance Hammersmith, W6
Commercial Rubbish Disposal Hammersmith, W6
Garage Clearance Hammersmith, W6
Garden Rubbish Removal Hammersmith, W6
Electronic Waste Collection Hammersmith, W6
Building Waste Removal Hammersmith, W6
We Can Cater For All Your Rubbish Disposal In W6, Hammersmith
If you need professional help you declutter your home then hire us today! We'll happily take on a range of different jobs leaving you to get on with the things that matter. So if you've got a lot of rubbish that you need clearing, then look no further, because we are the company for you. We have many different rubbish disposal Hammersmith services that we can offer you. We can clear your house and get rid of your junk, remove waste from your garden, get rid of bulky items of furniture that you no longer need and much, much more. To find out more or to book one of our rubbish collection in Hammersmith, W6, give us a call today on 020 8610 9182.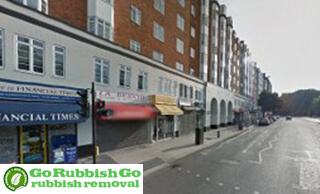 A happy home in Hammersmith
Hammersmith is located in west London, and is a part of the London Borough of Hammersmith and Fulham. It's closest neighbours include Shepherds Bush, Kensington, Chiswick and Fulham. In its southernmost areas, Hammersmith sits on the bank of the River Thames, and the area's postal districts include W6, W12 and W14. There are lots of sites of interest here, including Riverside Studios, which is both a cinema and a performance space, as well as the Lyric Hammersmith Theatre. Other popular places include the Broadway Shopping Centre, which is one of the area's most frequented places. One of London's busiest A roads, the A4, can be found in Hammersmith, which makes travelling by car one of the area's most popular means of transport. There are also two London Underground railway stations, both named Hammersmith, though one is more colloquially known as "The Broadway Centre." The area also has many excellent bus services thanks to its 24-hour bus station.