Rubbish Removal Surrey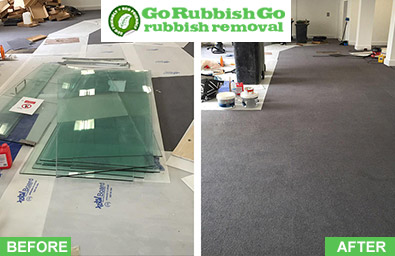 Are you finding that it is time for a new fridge or dishwasher?
Has it come to a point that you need to do something with your old kitchen appliances? It may be that you're looking to upgrade or your white goods have just stopped working! Either way, you know that something must be done, and it usually includes hiring a company for rubbish removal in GU1. Here at Go Rubbish Go., we are glad to take care of this for you in Surrey.
Book Cheap Rubbish Clearance Service in GU1
We understand that it is challenging moving heavy white goods when you don't have the expertise. You may just want them moved into your basement, or you may want to dispose of them completely. Our Surrey rubbish clearance services can help you out in any situation. For more information on our wide variety of clearance services available in the GU2 area, call us today on 020 8610 9182 and speak to one of our advisors.  We can offer you any waste collection in Surrey that you may need!
Free Up Some Space With Or Waste Removal In Surrey, GU1!
White goods traditionally tend to have a lifespan of anywhere between 5 and 10 years when it comes to proper functioning. If the fridge lights start going out and the fridge can't keep food and drinks as cold, these are the typical signs that something is wrong and needs replacing. On the other hand, you may be moving house and need a white goods recycling service because you don't wish to carry the same appliances with you. Whatever the reason, we here at Go Rubbish Go. are here to help with waste removal in Surrey, GU1 and disposal of white goods. Based in the Surrey area, we cover the postcodes of GU1, GU2 and GU3 ensuring that because we are local, we are always able to come out to you fast.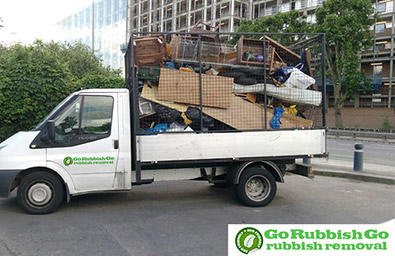 Testimonials
Trustworthy staff and very low-priced waste clearance services across the board – couldn't have wished for a better combination in my clearance company of choice in Surrey, GU1!

Get The Most Top-expert Rubbish Removal GU1 Services!
We also offer a range of other clearance services that include garage clearance, garden waste removal as well as loft clearance. Our waste clearance GU1, Surrey are professional, reliable and affordable. Being a cost-effective clearance company for us means that you can afford us on any budget. Our experts work flexible hours making sure that even if your work schedule is erratic, we can fit our services around it. For more information on our full range of services, simply use our contact form on our website for a response within 24 hours or call us now on 020 8610 9182. We look forward to helping you upgrade your lifestyle and keeping your place as clean as it is supposed to be!
List of services we provide in Surrey, GU1:
Household Rubbish Clearance Surrey, GU1
Commercial Rubbish Disposal Surrey, GU1
Garage Clearance Surrey, GU1
Garden Rubbish Removal Surrey, GU1
Electronic Waste Collection Surrey, GU1
Building Waste Removal Surrey, GU1
Eco-friendly Services to Meet Your Surrey Rubbish Disposal Needs
At Go Rubbish Go we call ourselves a green and environmentally friendly company, and with a good reason too. This is because the vast majority of waste that we take away when carrying out rubbish disposal GU1 tasks is sifted through and recycled. Materials such as cardboard, wood, paper, metal and vegetation can be reused and put to better use instead of just filling up a landfill. This is just one of the reasons why our customers see us as the best choice to take care of their rubbish and Surrey waste disposal requirements. Hire us now and see for yourself how efficient we are!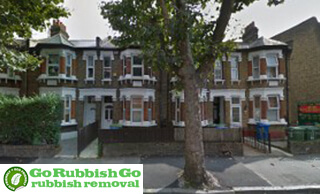 Surrey, London's Famous Neighbour
Surrey is a county that borders London to the south and many of London's outer boroughs have direct borders with it. A lot of South London boroughs such as Merton and Mitcham used to be part of Surrey at one point, until they became part of Greater London. Surrey, after Buckinghamshire, is one of the most scenic counties in the South East region of England. It is one of the wealthiest counties in the region and possesses the highest GDP of all counties on average in the UK. It has the highest cost of living anywhere outside the capital too. It is filled with ancient Roman monuments and architecture, not to mention artefacts that have been found there. A lot of major cricket matches take place in Surrey with most of them being held at Epsom Downs. It is easy to reach London via the M25 London orbital as well as rail stations that are served by South West train services.