House Clearance Gants Hill IG2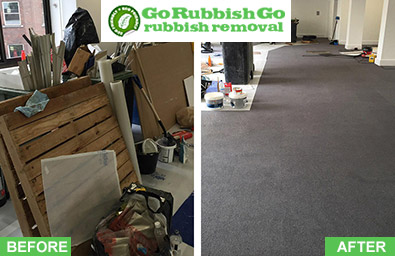 Go Rubbish Go has the best reputation for first-class house clearance in Gants Hill.
We'll never let you down even if you need that unwanted wardrobe or bed removed and disposed of on the same day! We are known as the cheapest firm for house clearance in IG2 and you're always guaranteed a great deal no matter if you just have one single piece of junk or a whole building littered with waste! We've become big in the area over the years because our satisfied customers have spread the word. Find out what makes us so good and call 020 8610 9182 to book your appointment today!
Hire Cheap House Clearance Services in Gants Hill
You don't have to break the bank every time you need some junk taken away from your home! We are on hand to ensure a thoroughly professional Gants Hill house clearance service with second to none customer service. We have a wide range of services for you to choose from to meet your exact requirements AND suit your budget. We get on with the job at hand too which means we save you money by not wasting your time. We believe in offering the most cost-effective house clearance IG2 to our loyal customers in the area. If you have accumulated junk that you want shifted responsibly, contact us today for a free estimate.
Why Are We the Best House Clearance Company in Gants Hill?
At Go Rubbish Go we're known for being the best because our employees are extremely well-trained and reliable. We make sure we check people out thoroughly before taking them on to our IG2 house clearance teams and so we know we can trust each and every one of our operatives. That ensures you total peace of mind that you can trust our Gants Hill house clearance team in your home. The reason we've been number one in the IG2 area is because we're the firm you can trust 100%. Another reason you'll love our service is because we keep our costs low. You always save time and money when you hire us so why don't you call 020 8610 9182 to get your free quote now?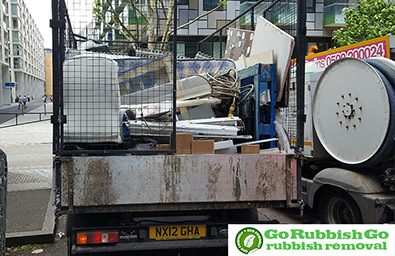 Your Rubbish Disappears in an Instant when you Book our House Clearance in IG2
We have the most experienced Gants Hill house clearance teams and because we've expanded to a large size, we can be of service to you even at short notice. That means you have a reliable contact when you have rubbish you want to clear from your house or builders' waste to be taken away from your extension project. We are cheap and we're also flexible and can take care of your IG2 house clearance at your convenience. We can even be trusted to do a reliable job when you're not even home so that your junk is no longer there when you return from a hard day at the office. Whatever you want, we have a clearance service to suit you so contact us today.
List of services we provide in Gants Hill, IG2:
Household Rubbish Clearance AREA, POSTCODE
Commercial Rubbish Disposal Gants Hill, IG2
Garage Clearance Gants Hill, IG2
Garden Rubbish Removal AREA, POSTCODE
Electronic Waste Collection Gants Hill, IG2
Building Waste Removal Gants Hill, IG2
If You're in Gants Hill, Let Us Take Care of Your IG2 House Clearance!
Why don't you just relax and take it easy while the professionals take care of your job for a fantastic IG2 house clearance price! We operate throughout Gants Hill and have a service to suit your requirements and budget. Because we're so efficient at what we do, we find the quickest way to take everything you no longer want out of your property and into a suitable vehicle to be disposed of in a responsible way. Why should you sweat on your days off or over the weekend when we can make it so easy for you. For the best, most reliable and cheapest house clearance in Gants Hill, call 020 8610 9182 today! Book an appointment now and save big.
The Cheapest House Clearance Firm in Gants Hill with the Greenest Service!
We are concerned about protecting our environment and for that reason we have a strong company policy of using green practices in our house clearance services in IG2. That means we take care of how everything is disposed, endeavouring to recycle wherever possible. In fact, over 85% of the items we collect are recycled at specialist processing plants and so you can be guaranteed of hiring the greenest house clearance service in Gants Hill. We don't want to be responsible for the methane build-up that can easily form from irresponsible dumping of waste! That's why we take ecological issues so seriously – another thing to give you peace of mind. Call us TODAY on 020 8610 9182.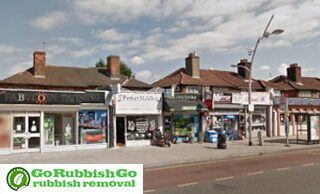 Interesting Information about Gants Hill
Gants Hill is an attractive and diverse urban area of London that is home to highly paid professionals, mainly with children choosing to live within a commute of Central London. The area is home to 2 schools – Gearies School and Valentines High School. Served by the London Underground's Central Line, this area falls in east London and most residents are workers in London's financial district of the City. Gants Hill Tube station is known for its similar architecture to the Moscow Metro because its architect Charles Holden was also advising on the Russian project at the time. This is a leafy and affluent part of London that belies its proximity to the bustling centre of the capital. Gants Hill is based in the London Borough of Redbridge and it is part of the Ilford area.