House Clearance Golders Green NW11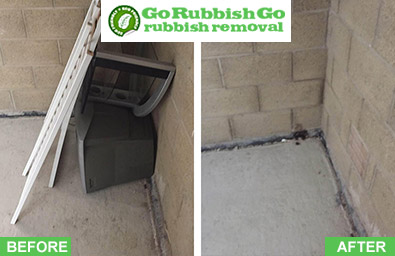 Go Rubbish Go has a first class reputation for being the best and most affordable Golders Green  house clearance company.
We have been offering cheap house clearance in NW11 for many years and now have a long list of loyal customers. We have increased in size over the years and that's allowed us to continue offering the most comprehensive service you can find in the district. It doesn't matter if you just have one item or if you have a whole house full of rubbish you want shifted. We'll respond to your requests promptly and cost-effectively so that you save as much money as possible. If you need a professional firm you can rely on, call 020 8610 9182 today and book your appointment.
Hire Cheap House Clearance Services in Golders Green
We all have to look after our pennies today as things are still financially tight for many of us. That's why you don't want to have to spend a fortune to just rid your home of the unwanted junk that's cluttering it up. This is why when it comes to house clearance in NW11, you can't go wrong when you call us to deal with it. We'll always give you a great deal and ensure you're nothing less than 100% satisfied with the job we've done for you. To find out more about great value services, call 020 8610 9182 immediately! Take advantage of our low Golders Green house clearance costs today!
Simply the Best House Clearance Company in Golders Green
We've grown because our customers come back to us again and again. Every time they have either a single piece of rubbish or need an entire home cleared out, they call us before they call anyone else. The result is that we've become the most recognised Golders Green house clearance firm and our name is synonymous with fantastic value for money. If a job's worth doing, it's worth doing well and for a great NW11 house clearance price and that's always been our motto here at Go Rubbish Go. Don't risk getting a shoddy job of your house clear-out, call the firm you know you can trust – call 020 8610 9182 to make an appointment.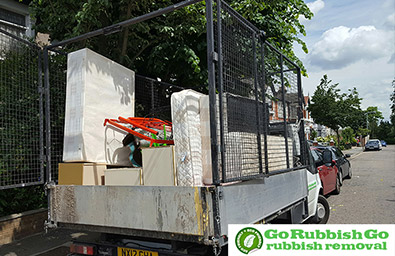 We're on Hand to Deal Efficiently with your NW11 House Clearance
We are the local firm you can trust with your house clearance in Golders Green. For that reason, we are always the first port of call for customers looking for a professional and experience NW11 house clearance service. We don't hang around and our team are well-trained and experienced so that they always hit the ground running, making light work of the largest jobs. We will work to your schedule too and offer a great turnaround time on the work we do. That means you don't have to sit in and wait for us to turn up, you can book us for the time that's best for you. Find out what we're talking about and call for more information now.
List of services we provide in Golders Green, NW11:
Household Rubbish Clearance Golders Green, NW11
Commercial Rubbish Disposal Golders Green, NW11
Garage Clearance Golders Green, NW11
Garden Rubbish Removal Golders Green, NW11
Electronic Waste Collection Golders Green, NW11
Building Waste Removal Golders Green, NW11
We Take the Hard Work Out of House Clearance in Golders Green and NW11
House clearance in Golders Green can be difficult if you don't know where to dispose of your unwanted clutter. That's why our customers hire us – they want to be sure that everything will be disposed of responsibly so that there aren't any fines incurred. You may just need to hire a skip for a few days or it could be that you need a large van to remove your rubbish in a hurry. Whatever your requirements in NW11, we can be of absolute service to you. We take a great deal of pride in our work and that's why we're the trusted house clearance firm in the district. If you are a busy person but need a reliable firm to take on your NW11 house clearance at your convenience, call 020 8610 9182 today for a free quote.
We're the Greenest House Clearance Firm in the Golders Green Area!
We take NW11 house clearance very seriously and because we've been established for years, it's important to us that we dispose of rubbish responsibly, recycling wherever possible. We endeavour to recycle around 85% of the things we collect so that there's a limit to landfill dumping that harms our environment. Our customers want to know that the things they no longer want or need are being taken to the correct place for disposal and that there are no penalties or fines being incurred. You get that peace of mind when you book our cost-effective and ecologically sound house clearance Golders Green. Find out more by calling 020 8610 9182 today!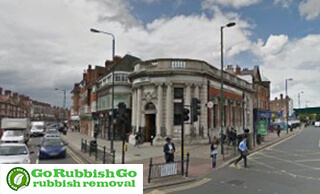 More about the Golders Green Area
Golders Green is a residential area in the London Borough of Barnet, in North London. This is famously an Orthodox Jewish area of London where you'll find that no much happens on Saturdays, in contrast to other towns nearby. It's a religious hub not just for Jews but also for a rapidly expanding Japanese population and you can now see specialist Chinese food shops in and around the more traditional Kosher delis and bakers in the area. Golders Green is known for its traditional Jewish food like chicken soup, falafel, bagels, chopped liver and brisket and has become somewhat of a mecca for Jews in London looking for a little authenticity. Property is very expensive here and homes are mostly large Victorian villas befitting the largely affluent residents. The area is served by Golders Green station and many bus routes. It is home to Golders Green Crematorium and Golders Hill Park.