House Clearance Greenford, UB6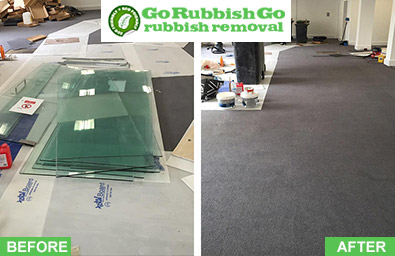 Go Rubbish Go is first and foremost for great value house clearance in Greenford.
You can see our signed vans throughout the UB6 area where we've been delivering 100% customer satisfaction for several years. We are quick to respond to your call to remove everything from one item of unwanted furniture through to a complete clearance of a houseful of junk! What's more, we offer the best deals in the Greenford area and GUARANTEE to beat anyone else on UB6 house clearance prices and quality of service. To find out more call us on 020 8610 9182 today and speak to a qualified adviser.
Hire Cheap House Clearance Services in Greenford
Even disposing of a single item can be difficult, if you want to avoid unnecessary fines and penalties. There are strict regulations in place for dumping junk in the UB6 area and it can be easy to get things wrong, which can be expensive. If you want to be certain that you're disposing of your unwanted clutter correctly, you need to contact the UB6 house clearance experts today! We know exactly how to dispose of rubbish and keep on the right side of the council. You need that peace of mind when you have a Greenford house clearance to get on with so call us today for a legal and above board service at a great price.
Who Is the Best UB6 House Clearance Company in Greenford?
We are!! But of course, it would be wrong of us to boast without some kind of evidence. That comes in the form of a very long list of happy and satisfied clients who always give us their repeat business when required. Word has spread around the UB6 area about how cheap and reliable we are and now we're the biggest Greenford house clearance firm! We're able to keep our prices at bargain basement levels because we have a lot of UB6 house clearance teams on the ground and we're even in a neighbourhood near you! We can offer a great value same day service to get rid of your clutter in a flash if you need us to. Call 020 8610 9182 now and make your booking today.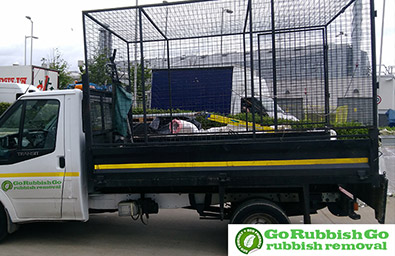 We're there in a Trice for House Clearance in UB6
Our Greenford house clearance company has a great reputation for reliability, even in the most urgent situations. If you have had access to a spare bedroom obstructed by unwanted clutter, you can call us at our UB6 depot and we'll respond at our earliest opportunity. We work on Bank Holidays and weekends if it's necessary for our customers to assist them at those times. We are completely at your disposal and at your beck and call for expert UB6 house clearance – we're just a phone call away! We offer the best and fastest results so that you can get on with your clutter-free existence. Call us without delay to find out just how we can be of service to you!
List of services we provide in Greenford, UB6:
Household Rubbish Clearance Greenford, UB6
Commercial Rubbish Disposal Greenford, UB6
Garage Clearance Greenford, UB6
Garden Rubbish Removal Greenford, UB6
Electronic Waste Collection Greenford, UB6
Building Waste Removal Greenford, UB6
We Make Greenford House Clearance Cheap and Easy in the UB6 Area!
We don't only boast the cheapest Greenford house clearance prices, we offer the best service too. Clearing your property of junk and clutter can be a time-consuming process and we can help you with that! Our experienced UB6 house clearance experts can advise on how to go through the process of determining what can go and what must stay so that you can take control of your own house clear-out, without randomly throwing expensive items. It's better to be safe than sorry when it comes to disposing of your rubbish and again, we can help you ensure you do it without incurring fines! If you're in the UB6 area, why don't you kick back and relax while we do the hard graft of shifting your rubbish for you? Call us on 020 8610 9182 today and find out how you can have a rubbish-free home without lifting a finger!
We Offer Ecologically-Sound House Clearance in Greenford
Go Rubbish Go is a Greenford house clearance firm with an environmental conscience. It matters to us that we employ the correct practices to prevent hazards to the air we breathe here. Being environmentally-friendly doesn't mean that we're expensive either! Over 85% of the things we collect in our house clearances are recycled and the materials used again. That means we are adding environmental benefits through our work, as well as preventing future damage. You want to be sure that your waste is disposed of legally and with the environment in mind. You have that guarantee when you hire the greenest UB6 house clearance service. Call 020 8610 9182 for a without obligation FREE estimate.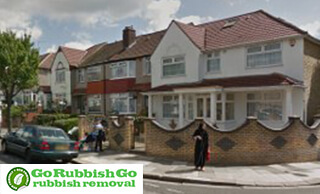 Get to Know the Greenford Area
Greenford is located in west London and is a green and leafy suburb that was once a town in its own right. Greenford is based in the London Borough of Ealing and some of its neighbouring areas are Hanwell, Southall, Perivale, Northolt, Ealing, Harrow, Sudbury and Wembley. Through the last two centuries, the area has evolved as a manufacturing source for central London to a logistics hub for the likes of IBM and the Royal Mail. Here you can visit the Greenford Heritage Centre and the London Motorcycle Museum where bike enthusiasts can meander through an exhibition of more than 200 bikes and associated memorabilia. The area is served by Sudbury Hill station, Greenford station and South Greenford railway station.