Rubbish Removal Richmond upon Thames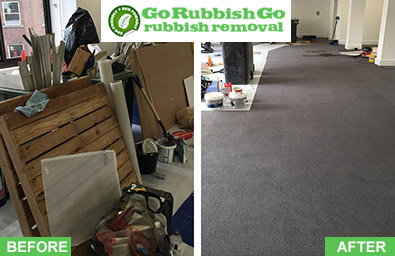 Rubbish clearance Richmond upon Thames, TW9 is something that many people look to invest into because, let's face it; rubbish is something that a lot of us hate tackling. How many times have you bought extra stuff and you have been faced with the daunting prospect of carrying out a rubbish removal TW9? Hiring the home clearance professionals of Go Rubbish Go in Richmond upon Thames will make your life so much easier because we have been in the business for over ten years and we know what we have been doing. Junk clearance, especially when it comes down to your home in the TW9 area, involves so much stuff to clear out, that you usually don't really know what to do!
Book Cheap Rubbish Clearance Service in TW9
Clearing your accumulated waste using a professional clearance company is something you may have thought of in the past. It is challenging to think that you want to do all of it by yourself and it may be the very reason you keep putting it off. Our Richmond upon Thames waste clearance professionals in ensure a reliable and speedy service and waste no time, restoring your house into its original state and to what it needs to be. Call us today on 020 8610 9182 to speak to one of our advisors and get a free quote. Let us help you achieve that clutter-free space that you have always wanted with our professional TW9 rubbish disposal services!
Hire Our Expert Waste Clearance Services in Richmond upon Thames!
One of the best things about hiring Go Rubbish Go for a TW9 waste collection Richmond upon Thames  is the fact that we can respond to requests swiftly and flexibly, ensuring that we are available for you at a time that suits you best. You deserve a proper place to live in, instead of being cluttered with unwanted possessions which will cause you to spend more money in the long run! Our waste disposal in TW9 is carried out by experts who know how exactly to get rid of any rubbish that has been lying around for a while.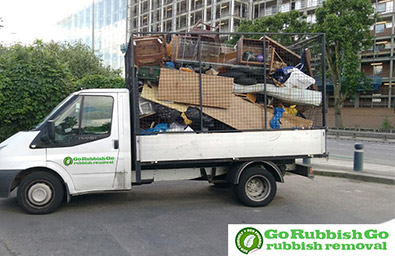 Testimonials
I've hired their teams many times in the last few years. No other rubbish disposal company in Richmond upon Thames, TW9 can match the great deals, efficient services and low rates they offer. Will continue working with them in future too.

Let Us Help You with Your Rubbish Collection Needs in TW9!
Your house is prone to getting cluttered over a period of time and when you know that you cannot walk in a straight line without jumping over things and possibly falling over them, it is time to give us a call! We are renowned in the TW10 area for our expert waste removal services. Call us now on 020 8610 9182 and speak to one of our advisors who will help secure a quote for you that is valid for 30 days with no obligation required. We understand the importance of hiring a reliable company for all your rubbish removal, so allow us to help you as best as we can!
List of services we provide in Richmond upon Thames, TW9:
Household Rubbish Clearance Richmond upon Thames, TW9
Commercial Rubbish Disposal Richmond upon Thames, TW9
Garage Clearance Richmond upon Thames, TW9
Garden Rubbish Removal Richmond upon Thames, TW9
Electronic Waste Collection Richmond upon Thames, TW9
Building Waste Removal Richmond upon Thames, TW9
First Class Rubbish Removal in Richmond upon Thames to Meet Your Needs and Budget
We can help you with everything to do with waste clearance. Our services are available for hire to anyone and everyone in need at fantastic prices. So, you don't need to worry about paying over the odds in order to get rid of your furniture, because you can definitely hire our services without breaking the bank. Although our Richmond upon Thames waste disposal services are available at fantastic rates, this doesn't mean that we will compromise on the quality of service. We will provide you with high quality service delivered by the best team in business. Just call us now and you will get a free quotation with no obligation necessary!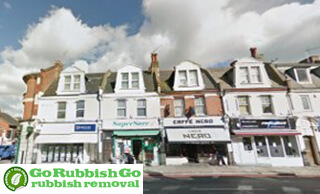 Richmond upon Thames – The Home of Kew Gardens
Richmond upon Thames based in South West London and marked by the postcodes TW9 and TW10 is one of the most beautiful areas of London. It is the only borough on the other side of the River Thames that is actually part of London. It is home to Hampton Court Gardens, Kew Gardens and Palace as well as the National Physical Laboratory. Twickenham Stadium and the WWT London Wetlands Centre are also located in the area. The borough is majorly made up of parklands and is also home to Old Deer Park as well as residential homes and businesses in the developed areas. It is one of the most affluent areas in the Capital. The area is well connected to London by Southern train services as well as a few stations served by the District Line including Wimbledon and Richmond.