Rubbish Removal Paddington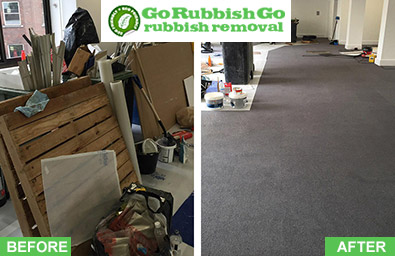 Junk and clutter can take many forms.
It can be the remains of decorating and building work. It can be various litter you have yet to dispose of. It can be old items that are no longer used, which can include furniture, electronics, appliances, books, clothes, files, stationery, toys and more. These items can have negative affect on your home or workplace as they take up valuable space, get in the way and ruin the appearance of a room.
Book Cheap Rubbish Clearance Service in W2
Getting rid of such goods is no easy feat though, as you have to sort, shift, transport and dispose of these goods. This has to be done properly and carefully, which makes the process more difficult. However, your junk disposal in W2, Paddington will be simple with us handling it, so contact Go Rubbish Go now on 020 8610 9182. If you need any help with your house clearance, builders waste clearance, basement clearance, attic clearance, rubbish collection or more in W1, we can help. We are the best W2 waste clearance team who can help you with every part of the job. You can hire our Paddington rubbish clearance professional to come to your address in NW1 and they will take care of everything. Our team will go through items with you, take apart goods and bag them, move heavy items from the building and transport everything away.
Hire The Paddington Rubbish Clearance Experts Now!
Our staff have lots of experience with the chore, so they will have no problem in completing your junk disposal W2. They will carefully work in your home or office to get the job done to your liking. They are flexible and can work when and how you require. They will handle goods with care and with them moving heavy and unwieldy items, the process will go safely. They will have access to the best tools and equipment for the job, as well as suitable vehicles for conveying all of your goods. We work with various waste disposal Paddington sites and firms to guarantee that every item we collect is destroyed, recycled or donated. We take this job seriously so we will always follow the laws and regulations on waste removal. We also take an environmental approach, so nothing we do will conflict with any environmental law.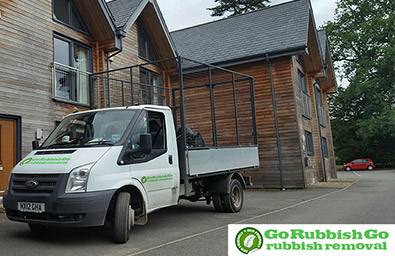 Testimonials
They did wonders for my home in Paddington! Hired their W1 waste clearance services to get rid of the broken furnishings and building junk left over in my W2 house after my recent renovation project and they did it in a very short time and at a very reasonable cost too. Now I can finally enjoy my redecorated home without any waste getting in the way. Thank you!

Problem-Free W2 House Clearance
To ensure a top service in Paddington, W1, we provide quality quotes. With info on your home clearance, we can provide the exacts support you need and you can get what you desire. Our prices will only reflect what you require, so you get what you need at an agreeable price. You can get your free quote for your waste clearance Paddington, W2 when you call Go Rubbish Go today. Get in touch today on 020 8610 9182 and book with us.
List of services we provide in Paddington, W2:
Household Rubbish Clearance Paddington, W2
Commercial Rubbish Disposal Paddington, W2
Garage Clearance Paddington, W2
Garden Rubbish Removal Paddington, W2
Electronic Waste Collection Paddington, W2
Building Waste Removal Paddington, W2
We Will Find The Best Way To Handle Your Rubbish Removal In Paddington
Our rubbish clearance services are available to hire at fantastic rates, because we firmly believe that no one should have to put up with a messy property. In addition to being an eyesore and just generally not being nice to be around, household rubbish can also attract vermin, mould and a whole host of other problems to your house, and your neighbours won't be best pleased either. Whatever the state of your home in London may be, it's never too late to do something about it. Simply call our team on 020 8610 9182, get any questions you may have answered and book one of our Paddington waste removal services.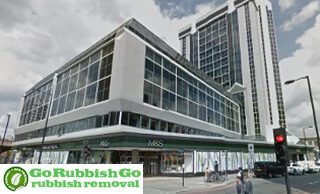 Paddington Presents
Paddington is within Central London and a part of the City of Westminster Borough. It uses the W1, W2 and NW1 postcodes. It is close to W8, W9, W11, WC1, WC2, SW1, SW7 and NW8 areas, which contain such places as Kensington, Marylebone, Soho, Notting Hill, Bloomsbury, Kings Cross, Whitehall, Victoria Station, South Kensington, Euston, Camden Town and St. John's Wood.
The waterside in Paddington has been heavily renovated to become a fixture in the area. The world's first commercial railway was established here and still stands, and was designed by Isambard Kingdom Brunel. St Mary's Hospital is a prominent institute for academic health study and was the site where penicillin was discovered. Paddington Green Station is known for being the highest security police complex in the UK. Some notable people from the area include Alexander Fleming, Elvis Costello, Les Ferdinand, Emma Thompson and Alfred Molina.