Rubbish Removal Uxbridge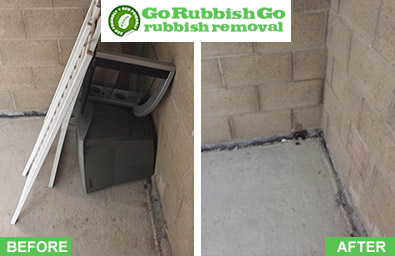 Moving office is something that is both nerve wracking and exciting especially when business is going good and you're upgrading to a bigger place! However, amidst everything you start to worry and wonder how you are going to take care of the UB8 rubbish clearance before you move out! Why do you need to worry when we are here?
Book Cheap Rubbish Clearance Service in UB8
Go Rubbish Go. is responsible for handling majority of the clearances in the local Uxbridge area and we carry out all the commercial clearance tasks with which our clients entrust us with pride! We also offer other related rubbish removal in UB8 such as flat clearance and building waste clearance. If you're looking to make life easier for yourself and your staff, call us today on 020 8610 9182 and talk to one of our experts to see how we can help you! We are available 27/7 and will be able to fit your rubbish removal task in when it is convenient for you!
Trusting the UB8 Rubbish Removal Experts with Your Clearance
One of the most important things about hiring a clearance company is to know that you will always be well taken care of, when you hire us. Go Rubbish Go. prides itself on providing the best waste clearance in Uxbridge, UB8 at the best possible price. We understand that you will have already spent a lot of money trying to move your office, why spend any more extra on expensive waste collection UB8 services and make life challenging for yourself?! All our quotes are inclusive of are valid for 30 days, giving you peace of mind that you can hire us within this time frame and get the great price quoted on our office clearance services.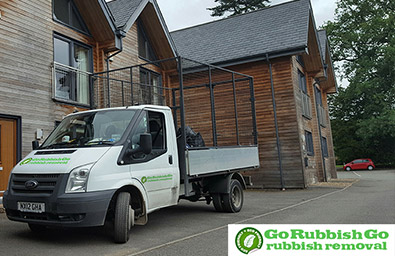 Testimonials
Handled a large-scale waste disposal project in Uxbridge for me just the other week. Did everything quickly and professionally, no rubbish was left behind at my UB8 property after they were gone. Good job!

Let Us Give You the Most Expert Waste Clearance in Uxbridge
Our experts are both professional and reliable, ensuring that all your old furniture is disposed of and new furniture put into the right place. We are open all throughout the week and we can extend our services to you in a short span of time. For more information on how to hire our Uxbridge waste removal team, give us a call now on 020 8610 9182 and speak to one of our representatives. They talk you through the types of clearance services available so that you can determine what it is that you are looking for! If you choose to contact us out of hours, simply drop us a line through our contact form on our website and a member of staff will come back to you during working hours! We look forward to hearing from you soon!
List of services we provide in Uxbridge, UB8:
Household Rubbish Clearance Uxbridge, UB8
Commercial Rubbish Disposal Uxbridge, UB8
Garage Clearance Uxbridge, UB8
Garden Rubbish Removal Uxbridge, UB8
Electronic Waste Collection Uxbridge, UB8
Building Waste Removal Uxbridge, UB8
Clear Out Your Home with Our Rubbish Clearance in Uxbridge
Do you shy away from inviting friends over to your house because of the amount of rubbish cluttering up your rooms? Is the state of your home an embarrassment to you and do you now want to do something about it? Don't just sit there and be content to stew in the rubbish that's slowly building up around you. Instead, get a quality, experienced company to take care of all your rubbish disposal Uxbridge requirements. We can offer you a low cost waste disposal solution to meet both your needs and budget! Call now and get your free quote to see how much you will save!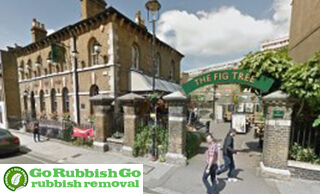 Uxbridge, the End of the Metropolitan and Piccadilly Lines
Uxbridge, based in West London in the London Borough of Hillingdon, is often seen as the entry and exit point of West London. Being in Zone 6 and the last station on both the Metropolitan and Piccadilly Lines, it is a cross between an urban town and more rural settlement. Uxbridge is home to the main Civic Centre which is the HQ for the local council. It has two large shopping centres and a number of high street stores as well as a department store. Uxbridge is home to a theory test centre and is densely populated by a mixed ethnic community. It is home to Brunel University as well as the Uxbridge London campus of Bucks New University. Uxbridge comes under the postcodes UB8 and UB9. It is home to a large cinema as well as many restaurants, high street solicitors and phone shops.