House Clearance Collier Row RM5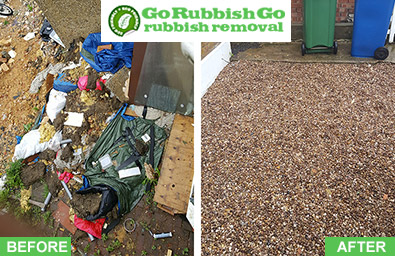 Is your house no longer the endearing home you once treasured due to the lumps of useless clutter?
If you wish to transform your home by ridding it of all the waste, it takes just one phone call to our company to make said wants a reality! At Go Rubbish Go, we make sure that you don't have to do any of the tough work which comes with emptying your house of all the junk. For more than a decade we have been helping home owners like you transform their homes with our house clearance in Collier Row. Book with us on 020 8610 9182 and we will have our skilled team return your home to its previous beauty. Hire us and take advantage of our affordable RM5 house clearance prices!
Hire Cheap House Clearance Services in Collier Row
A house clearance RM5 should not be a financial problem, and so at Go Rubbish Go we have many ways which will save you having to break the bank. Our many deals will give you a range of options to choose from, so you can decide what you need and what you can afford. In addition to our great deals we offer great discounts to save you even more! At our company we charge for the items which you ask us to get rid of. This gives you the power to pick and choose what you want removed during the job, and it also proves that there are no hidden Collier Row house clearance costs. With us, you can rest assured that we will do exactly what you want with your house.
Our Skilled Team Will Take Care of Your House Clearance in Collier Row
Our selected employees are guaranteed to take care of your house clearance in Collier Row, and here's why. Each member of our team has undergone extensive background checks and training which is designed to make them the best there is. One of the main reasons why we as a company are still in demand after 10 years is due to the skill and professionalism of our team. If you book a RM5 house clearance with us, our workers will be sure to carry out your job delivering amazing results. Our team will treat you and your home with the respect it deserves. Call today on 020 8610 9182 to experience our quality services.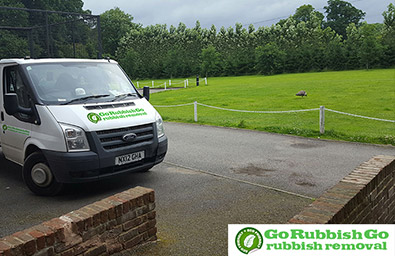 The Advantages of Treating Your Collier Row House to a House Clearance
Perhaps you have been setting savings aside for some new furniture, but you just don't have the required space to place it. Whatever the reason is, giving your house a Collier Row house clearance will breathe new and much-needed life into it. After making a booking with us you will only need to wait for our team to arrive. Our workers are guaranteed to gradually transform your house for the better. You can relax rather than having to do all the laborious work yourself. So if you're tired of just dreaming of restoring your home, get on the phone today and call [PHONE NUMBER] to begin your transformation with a RM5 house clearance!
List of services we provide in Collier Row, RM5:
Household Rubbish Clearance Collier Row, RM5
Commercial Rubbish Disposal Collier Row, RM5
Garage Clearance Collier Row, RM5
Garden Rubbish Removal Collier Row, RM5
Electronic Waste Collection Collier Row, RM5
Building Waste Removal Collier Row, RM5
Improving Your Collier Row House with a House Clearance Likewise Improves the Environment
As an upstanding company throughout many communities, it is only natural that we invest our interests also within the environment. Our work doesn't end after your house clearance in Collier Row is complete – no, our work continues at the local recycling centres. Around 85% of your rubbish goes from being useless to being useful with recycling. We also pay careful attention to our vehicles and the subsequent use of fuel. So by booking a RM5 house clearance with us, you are also reducing your carbon footprint. Call 020 8610 9182 to do your bit for your house and for the environment. Everyone gets something good from a simple booking!
There Is No Bad Time for a House Clearance in Collier Row
Most companies don't offer the services we do. We offer weekend and evening service, and not even bank holidays will stop us from doing our job. This is simply something which most companies in our line of work cannot offer. We work with the customer in mind, and as a customer you can demand our help at any point in the calendar or at any point in the day. We can guarantee you that we will be there to work when called upon for a RM5 house clearance. Just call today and book your cheap house clearance in Collier Row. You will not be disappointed!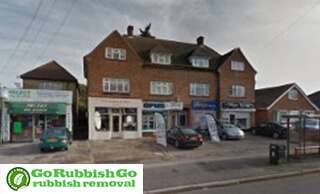 What Makes Collier Row Special
Collier Row is a suburban area in east London based in the London Borough of Havering. It has expanded from a large housing estate built in the 1930s. The RM5 area is home to one of the best primary schools in the London area, Parklands School, which is situated on Havering road. The school gained beacon status in 1995 due to its high qualities in education. Some of the neighbouring areas are: Hainault, Romford, Marks Gate, Chigwell Row and Havering-atte-Bower. At present, the area is not connected to the London Underground network or National Rail networks. However Romford railway station and Newbury Park tube station are nearby, and the area is served by many bus routes.