House Clearance Coulsdon CR5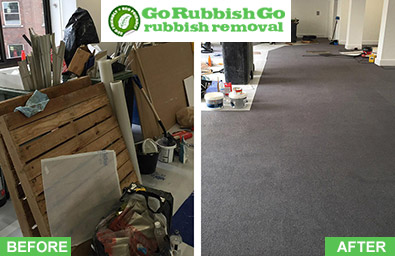 Do you own a house in the CR5 area?
Is your house currently in desperate need of improvement due to all the baneful rubbish it holds? Go Rubbish Go is here to help. We offer CR5 house clearance services at low rates which will rectify your home in little-to-no time. We have been operating in the local area for the best of 10 years, and so with us you can receive both quality work and trustworthy teams. So if you feel that your home needs a visit from us, call 020 8610 9182 and we will be glad to help with a house clearance Coulsdon!
Hire Cheap House Clearance Services in Coulsdon
At Go Rubbish Go we prioritise your finances. We know that such a job as a CR5 house clearance can sometimes be costly. Fortunately, unlike like other competing companies, we have deals of up to 30% off to ensure that your house clearance in Coulsdon doesn't have to be stressful on your savings. In addition to offers like this, we only charge on the load taken out of your house, meaning there are no fixed hourly rates and no surprise fees. We are sure to meet you with a deal if money becomes a problem with your house clear-out. If you are still uncertain, call today on 020 8610 9182 to receive a free quote, we're always happy to help!
Hire us for House Clearance in Coulsdon and Our Qualified Team Will Guarantee You a Perfect Job
We are always quick to praise our reliable team. We have made many measures to make sure that we offer you the best helping hands with your house clearance in Coulsdon. Every team member has been certified and given extensive training, so you needn't worry about the safety of your Coulsdon home when passed into the protection of our team. Our team will rid your home of all the requested trash with utmost skill and dispose of it the same day, so why wait! You have our complete confidence, so get on the phone today, call 020 8610 9182 and our team will soon be carrying out your quality CR5 house clearance job!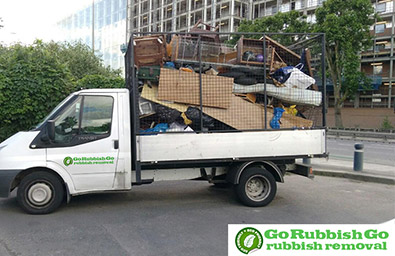 Free Your Home of Rubbish with Our House Clearance Service Coulsdon
One hand is not enough to clear your home of all the heavy clutter. We know how much time and physical effort it requires to clear out the trash, so let us do all the heavy lifting! By booking a CR5 house clearance with us you can comfortably sit back and watch your home be liberated from all the junk. You will have to look at the trash no more! And after all is taken care of with us, you can now look at both your home and your lifestyle with a fresh look. If all this sounds good to you, get on the phone and call 020 8610 9182 and wait no more! Hire us for your house clearance in Coulsdon!
List of services we provide in Coulsdon, CR5:
Household Rubbish Clearance Coulsdon, CR5
Commercial Rubbish Disposal Coulsdon, CR5
Garage Clearance Coulsdon, CR5
Garden Rubbish Removal Coulsdon, CR5
Electronic Waste Collection Coulsdon, CR5
Building Waste Removal Coulsdon, CR5
Help Both the Ecosystem and Your Home with a House Clearance CR5
In such times as today it is of course imperative to protect the environment. So with our Coulsdon  house clearance services we make sure that your discarded rubbish is put to good use. We give back to recycling plants what we take out of your home. In fact, approximately 85% of rubbish is subsequently recycled following our CR5 house clearance services. On top of this our drivers always take the shortest way to your home to ensure no fuel is wasted. Hiring us for cheap Coulsdon house clearance will ultimately better both home and environment, so why look anywhere else for this service?
Any Time for a CR5 House Clearance Coulsdon Is a Perfect Time with Us
Are you worried that it may be too late to book with our Coulsdon house clearance company? No worries, we work Bank holidays and weekends to bring you the help you need! We understand that sometimes life can get in the way, so we are here to offer what most companies cannot. Your busy calendar no longer has to get in the way, and with a single phone call we can be at your house later that very day! Contact us whenever you like and we will be there to offer you the professionalism which you demand. We offer fantastic value for money because we have the lowest CR5 house clearance prices. Call now and you will see why!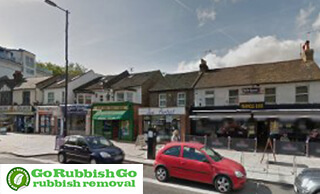 Need to Know More About Coulsdon?
The town of Coulsdon is situated in the London Borough of Croydon. Coulsdon, a popular suburban district of South West London, holds many features. Parts of Coulsdon fall under Reigate & Banstead Borough and the London Borough of Sutton. There are many open spaces, places of worship, sporting grounds and centres, and numerous schools. The town has a rich quarrying tradition, as well as history from fossil excavation to Henry VIII and numerous earls. Arguably, the town's main area is Smitham Bottom, in which most of the town's commerce and markets are situated. The town also has many railway lines which serve the greater area of London. Nearby places include Croydon, Kenley, Banstead and Purley, and many more.